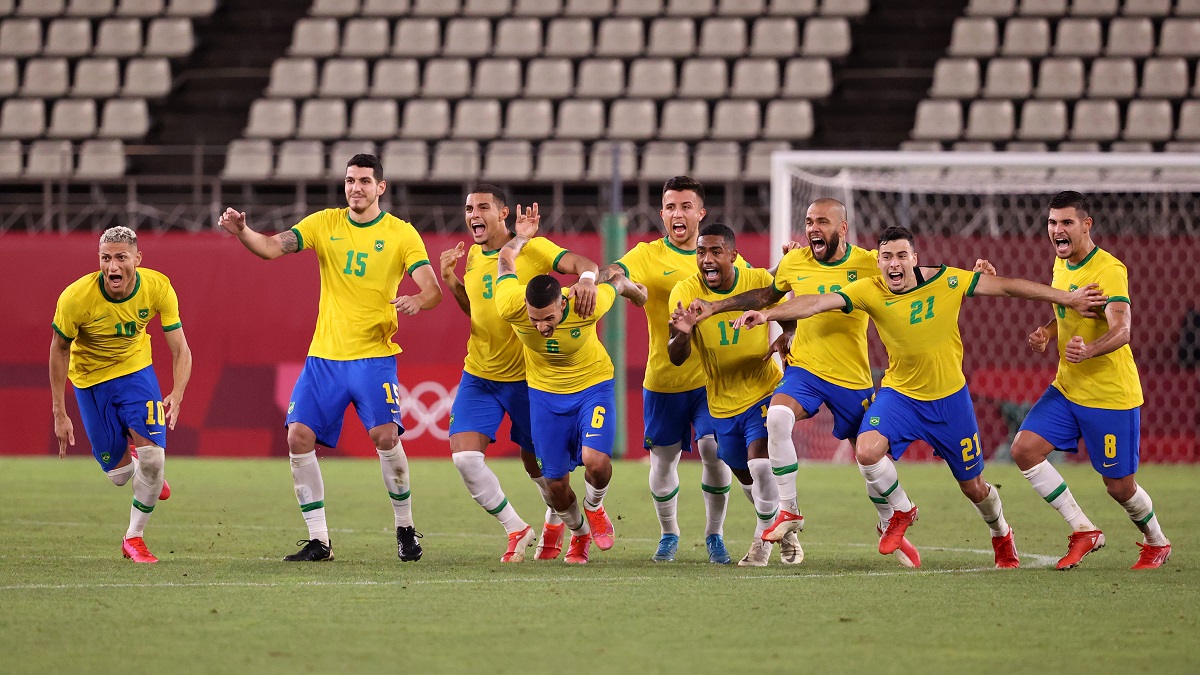 The semifinals of the soccer tournament were played in the Tokyo 2020 Olympics and both parties had to reach overtime for parity. Even Brazil vs. Mexico had to be resolved from the penalty spot for having exceeded 120 minutes without goals.
The final phase in the race for Olympic gold in soccer is as exciting as the sprint trials and hurdles finals at the Tokyo Olympic Stadium. Reigning champions Brazil pulled Mexico off the road after an infallible shootout on penalties. Unable to hurt themselves real in 120 minutes, they took the lawsuit to the last resort.
Brazil ended the dream of Mexico 😥!

⚽ #BRA was effective on penalties and thus celebrates his pass to his third consecutive final of #Olympic Games 🥇#OlimpicosTelemundo #Football pic.twitter.com/0uBV0qIqyk

– Telemundo Deportes (@TelemundoSports) August 3, 2021
'Memo' Ochoa was correct in guessing the destinations of all the charges. However, he could not stop any of the powerful shots of Dani Alves, Martinelli, Guimaraes, Reinier. This sent Brazil to the final on Saturday and forces Mexico to fight for bronze on Friday.
A solo goal by Marco Asensio at minute 115 of extra time allowed Spain to acquire their ticket to the final match, the beautiful Olympics. They had the luxury of leaving the inspired Japanese on the shore.
👏👏👏 SHOUT IT SPAIN!

🤩 Celebrate it @Football!

😎 @ marcoasensio10 appeared in the semis before #JPN to give us a beautiful GOAL

📲 Enjoy the game through our Telemundo Deportes APP! ➡️ https://t.co/o9i2uaGDOn#OlimpicosTelemundo #JPN 0-1 #ESP pic.twitter.com/p5GrWhmVoJ

– Telemundo Deportes (@TelemundoSports) August 3, 2021
La Roja created up to 17 occasions, it was an offensive gale with little sense when defining, until the left-handed player of the Majorcan from Real Madrid appeared to nail it on the right post of goalkeeper Tani.
Definition by the podium
Mexico vs. Japan: for the bronze medal
Saitama Stadium 2002
Friday at 7:00 am Eastern
Brazil vs. Spain: for the gold and silver medals
Nissan Stadium
Saturday at 7:30 am ET
Read also: Penalties condemned Mexico in Tokyo 2020: Brazil goes straight to the final