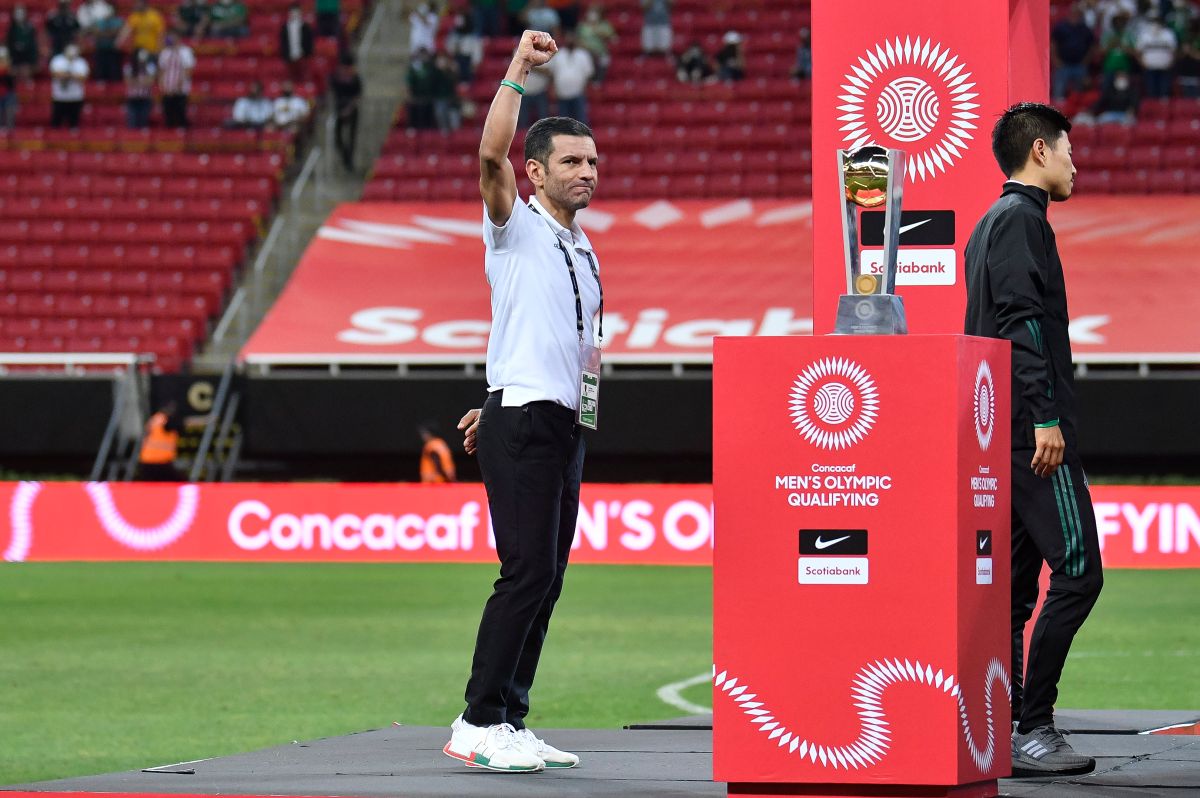 Photo: Rafael Vadillo / Imago7
Mexico will play for the bronze medal this Friday against Japan. El Tri will seek to end its stage at the Tokyo 2020 Olympic Games, with at least one medal. In addition to the sporty aspect, this match will have some emotional charges. The duel against the Japanese It will be Jaime Lozano's last game as coach of the Mexican under-23 team.
"I have commented on it throughout these Olympic Games, that I am grateful because I have to live this and fortunately I was able to do it. We have to play on the 6th and my participation with the National Team ends here And I want to say goodbye to the people I do this for. Not all of them are there, but there is the most important one. It is a great reinforcement for motivation, "said the strategist in a statement compiled by ESPN.
In this sense, the Mexican coach explained that his cycle in command of the Mexico Under-23 team has reached this point and that he will analyze what will be in store for his future as a sports coach. "I would love to go back to the OlympicsIt is an incredible experience, but I am here for the U23 process, tomorrow the Olympic Games will end, Tomorrow is our last participation and like everything else, we have to wait "Lozano said.
"Jimmy" had a good internship at the helm of El Tri. Although he did not achieve the gold medal, the Aztec team showed great quality in the tournament and also, during the Concacaf Pre-Olympic, Lozano put together a competitive group with which he hopes to close his process on the Tokyo 2020 podium.
"They are processes, you have to sit down with the managers and then you have to evaluate them. I saw it that way, sealing my participation with a medal ", he stated.
Reports Link Lozano to Japan
El Tri's great performances have generated praise on Japanese soil. So much so that in the last days have linked Jaime Lozano with the Japan senior team which is currently being run by Hajime Moriyasu. But still there is the possibility that a new Mexican will lead the Asian team after Javier "Vasco" Aguirre ".
You may also like:
Japanese bombshell: Jaime Lozano could lead Japan after the end of the Olympic Games
A gringo Mexico: El Tri wants to dress two soccer players from the United States in Mexican colors
Tokyo 2020 effect: El Tri footballer is targeted by Tottenham and Everton