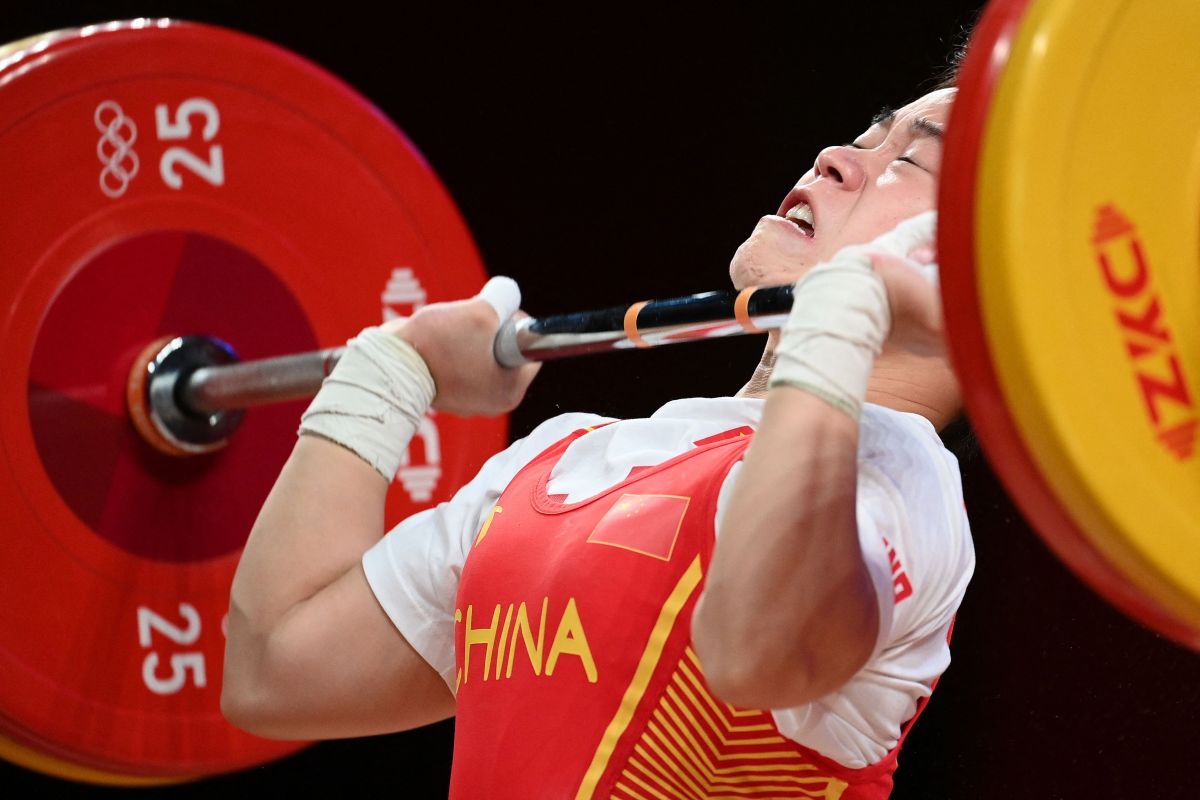 Photo: VINCENZO PINTO / AFP / Getty Images
The Tokyo 2020 Olympics they have left some curiosities. From a athlete who used a condom to win the bronze medal, up to boxer who tried to bite his rival. However, not everything has been seen in the Japanese sports festival. From China, they criticized the organizers for upload a photo of Hou Zhihui, Olympic medalist, in which they consider that it did not come out in the best way.
Hou Zhihui achieved the gold medal in women's weightlifting under the 49 kilogram category. The strange controversy was generated after some Chinese media criticized the photo with which they praised the achievement of the athlete from the ROC.
Among all the photos of the game, @Reuters has chosen this one, which only shows how ugly they are.

Don't put politics and ideologies above sports, and call yourself an unbiased media organization. Shameless.

Respect the spirit of #Olympics. https://t.co/FugQm9obGr

– Chinese Embassy in Sri Lanka (@ChinaEmbSL) July 24, 2021
"Among all the photos of the Games, @Reuters has chosen this one that only shows how ugly they are. Do not put politics and ideologies above sports and try to be an impartial means of communication. They have no shame"Was the statement issued by the embassy of China in Sri Lanka, via Twitter.
In this sense, users on social networks echoed this complaint, but they flatly rejected criticism about photography. For the most part, people argued that she was just an athlete in action. In addition, they criticized the person in charge of managing said account and who expressed dissatisfaction with the photograph.
The sporty appearance of Hou Zhihui
By putting aside the controversial photograph, Hou Zhihui showed great preparation and was the protagonist of the women's 49 kilogram weightlifting. The Asian had no problem taking the gold medal. Zhihui, in addition to the gold medal, took home a new Olympic record after lifting 210 kilograms in competition.
It's all over! 🏋️

Hou Zhihui wins the first #Weightlifting gold of # Tokyo2020 with a huge total score of 210 in the women's -49kg – setting three Olympic Records! 🥇@iwfnet pic.twitter.com/NJ4WSJAVqV

– Olympics (@Olympics) July 24, 2021
You may also like:
Video: German coach was expelled from Tokyo 2020 after hitting a horse
Jessica Fox and the condom that gave her the bronze medal in Tokyo 2020 [Video]
Video: boxer was disqualified for trying to bite his opponent's ear at the 2020 Tokyo Olympics