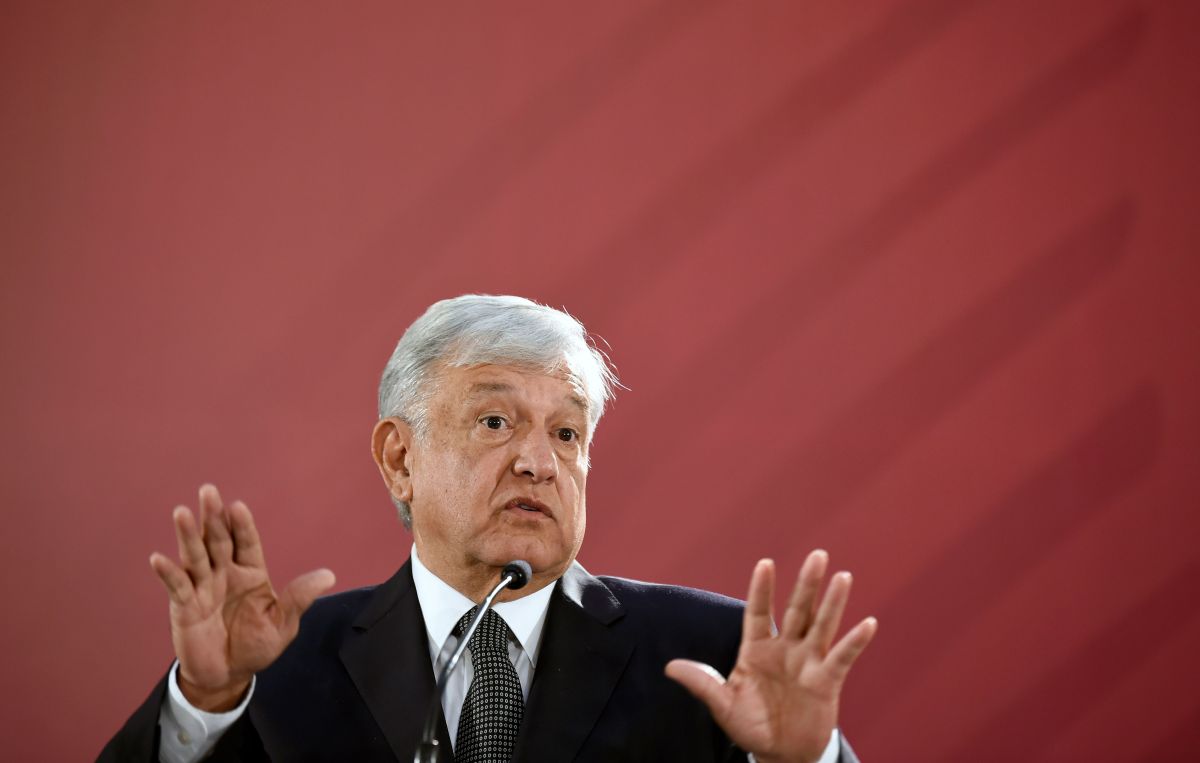 Photo: ALFREDO ESTRELLA / Getty Images
In one of the most exclusive neighborhoods, south of Mexico City, Amado Carrillo Fuentes, known as the "Lord of the Skies", established one of its most striking properties.
The 21,500-square-foot mansion will be raffled off by the Mexican government, chaired by Andrés Manuel López Obrador (AMLO), this Wednesday, September 15. Before the raffle, Telemundo cameras visited the place to take a tour of the luxurious space.
According to the figures given by the authorities, the property is equivalent to 77 million 260 thousand pesos, that is $ 3.9 million dollars. This figure includes, in addition to the property itself, an amount in cash to pay for the necessary transfer and other procedures.
If you visit the Predregal neighborhood you could see the inconspicuous house facade compared to what's inside.
The mansion has two main doors, one gives access to stairs that lead to the party room and the other is located in the hall.
Among its luxuries, beyond 11 rooms, has a 49-foot long pool with retractable roof, has sauna, large garden, barbecue area, life-size dollhouse, bar, wine cellar and more.
It should not be forgotten that this was not only a luxury home, but it was the residence of one of the most recognized drug traffickers in the history of Mexico, that is why the site has secret passageways and false doors in which, it is presumed, kept treasures.
This property will be raffled off along with other assets that belonged to organized crime.
---
You might also be interested in:
– Look at the house in Venezuela that the Mexican youtuber Luisito Comunica bought
– A paradise of games: This is what "The House of Dreams" looks like by the daughters of Jacky Bracamontes
– Meet the building in New York that is part of the series "Only Murders in the Building"