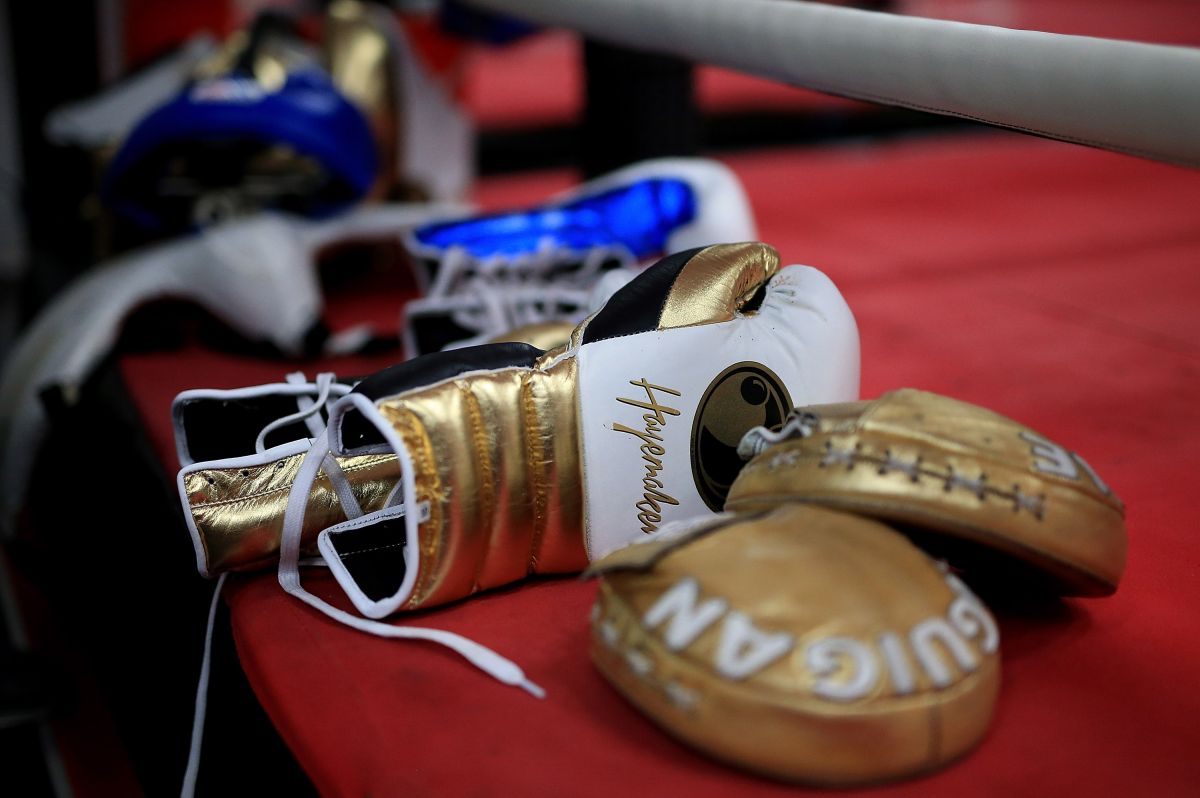 Photo: Ben Hoskins / Getty Images
At just 18 years old, the Mexican boxer, Jeanette Zacarías passed away on Thursday, September 2 after being in a coma for several days, in a hospital in Montreal, Canada. Zacarías had to be hospitalized after being knocked out by Canadian Marie-Pier Houle at the Stadium IGA.
The terrible images of the Aztec boxer convulsing on the ring, they went around the world. The terrible scene culminated in an even worse denouement and, after medical efforts, They couldn't keep the young fighter alive.
Let's pray 🙏🏻 for our countrywoman Jeanette Zacarías Zapata who is in VERY serious condition!#boxing #boxing #tragedy #boxing #npjboxing pic.twitter.com/UgIGUdcxX7

– You Can't Play Boxing (@NPJBoxeo) August 29, 2021
The promoter, Yvone Michel, was in charge of reporting on the tragedy through her social networks. The Aguascalientes-born fighter passed away at 3:35 p.m. Canada time.
"We offer our most sincere condolences to her family, loved ones, friends, and especially to her husband Jovanni Martínez, who was by her side until her last moments."Michel tweeted.
– Yvon Michel (@yvonmichelGYM) September 3, 2021
Zacharias' family absence
The Mexican faced Marie-Pier Houle, his first fight outside of Mexican territory. After the tragedy in the ring, the young fighter He did not have family support during his last moments, since none of them had a passport.
@WBCBoxing He is very grateful for the support given to Don Esteban Zacarias, Jeannette's father, to be able to renew his passport and be able to travel to Canada. @SRE_mx

– Mauricio Sulaiman (@wbcmoro) September 2, 2021
In fact, hours before Zacharias passed away, the president of the World Boxing Council, Mauricio Sulaimán, had thanked the Ministry of Foreign Relations for expediting the procedures so that the boxer's father could see her.
You may also like:
The Afghan boy in Lionel Messi's plastic shirt desperately calls for help
Óscar de la Hoya revealed his childhood traumas: "I was raped at 13 years old"
Footballer Rubén Semedo assured that he did not rape a minor