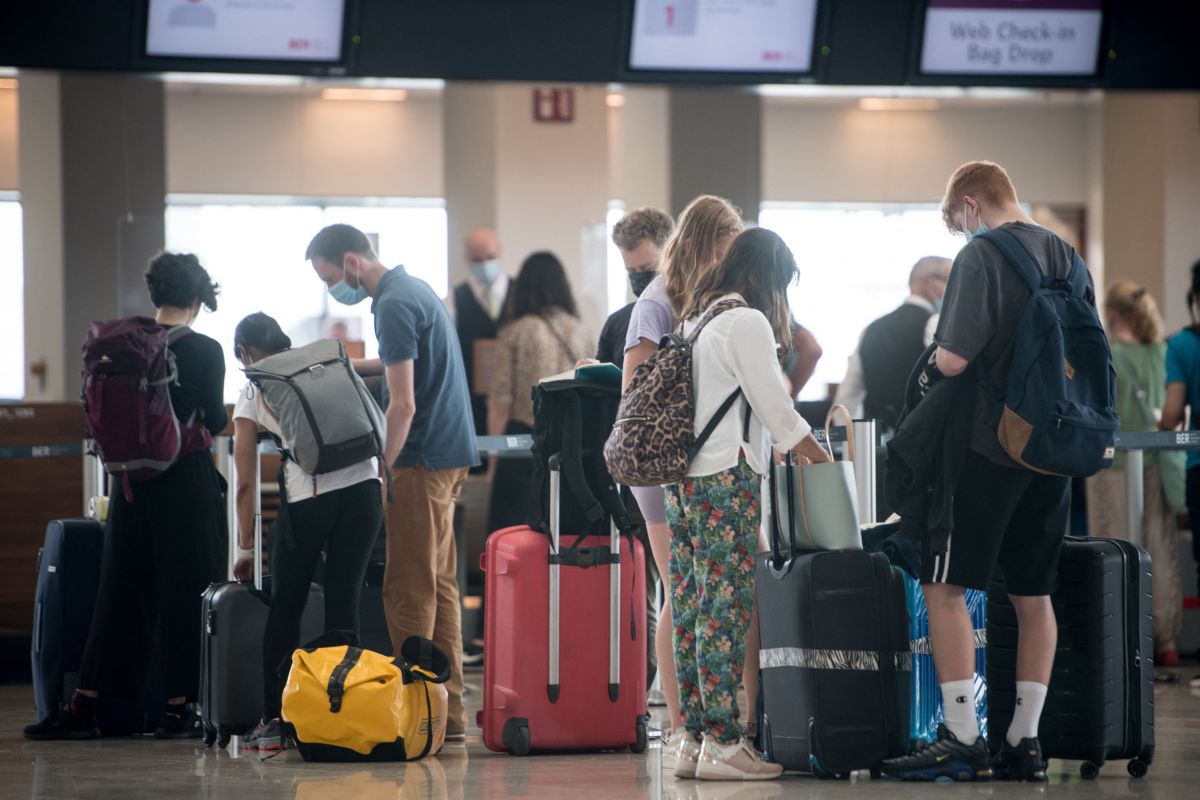 Photo: Photo by STEFANIE LOOS / AFP) (Photo by STEFANIE LOOS / AFP via Getty Images). / AFP / Getty Images
For months it was thought that summer would be a prosperous season for thousands of businessmen across the country, since by this time of year the economic recovery of millions of Americans would be a reality, as well as infections by Covid-19 little by little they were fading, but the reality is that it has not been like that.
Those who thought that the summer would be the consolidation of the financial recovery were completely wrong, since neither the economic analysts nor the businessmen themselves thought that the inflation phenomenon was to have an adverse impact for everyone involved in the tourism and trade sector.
Families who have gone on vacation to various places have complained about the high costs of rental cars, but also of the dishes that are offered in the restaurants of the tourist centers. Added to this, forest fires, heat waves, the shortage of workers, are part of the narrative of the summer of this year.
To make matters worse, many families are feeling nervous after the Centers for Disease Control and Prevention (CDC) urged vaccinated people to go back to wearing face masks indoors than the Delta variant of Covid-19 began to affect the travel and tourism industry.
Glenn Fogel, CEO of Booking Holdings, which operates sites such as Kayak and Priceline, told NBC that the increase in contagion from the Delta variant and the new travel restrictions "have led to a setback in our reservation trends in the month of July in relation to June ".
After the CDC gave the order for the mandatory use of face protection, the main tourist destinations in the country, such as Las Vegas, Los Angeles, San Francisco, New York and Washington DC began to take more severe measures to prevent widespread infections.
But strict sanitation measures are not only being implemented in tourist areas, many counties and states have urged bars and restaurants that require their clients to show proof of vaccination or proof that they are not infected with coronavirus to enter their establishments.
Under the changing landscape and increasingly severe restrictions, people who plan to take a trip they're starting to think twice about their plans, because the conditions described do not motivate to continue with the plans, despite the fact that many wanted summer to come to realize their desire for adventure.
It will be until the end of the summer when the business class communicates if it was really affected by all the phenomena that have faced this holiday season. Last year the tourism industry completely collapsed, so this year they were hopeful that a great economic recovery would come.
You may also be interested in: Tax Credit for Work Opportunity: how small businesses and companies that hire staff can request it