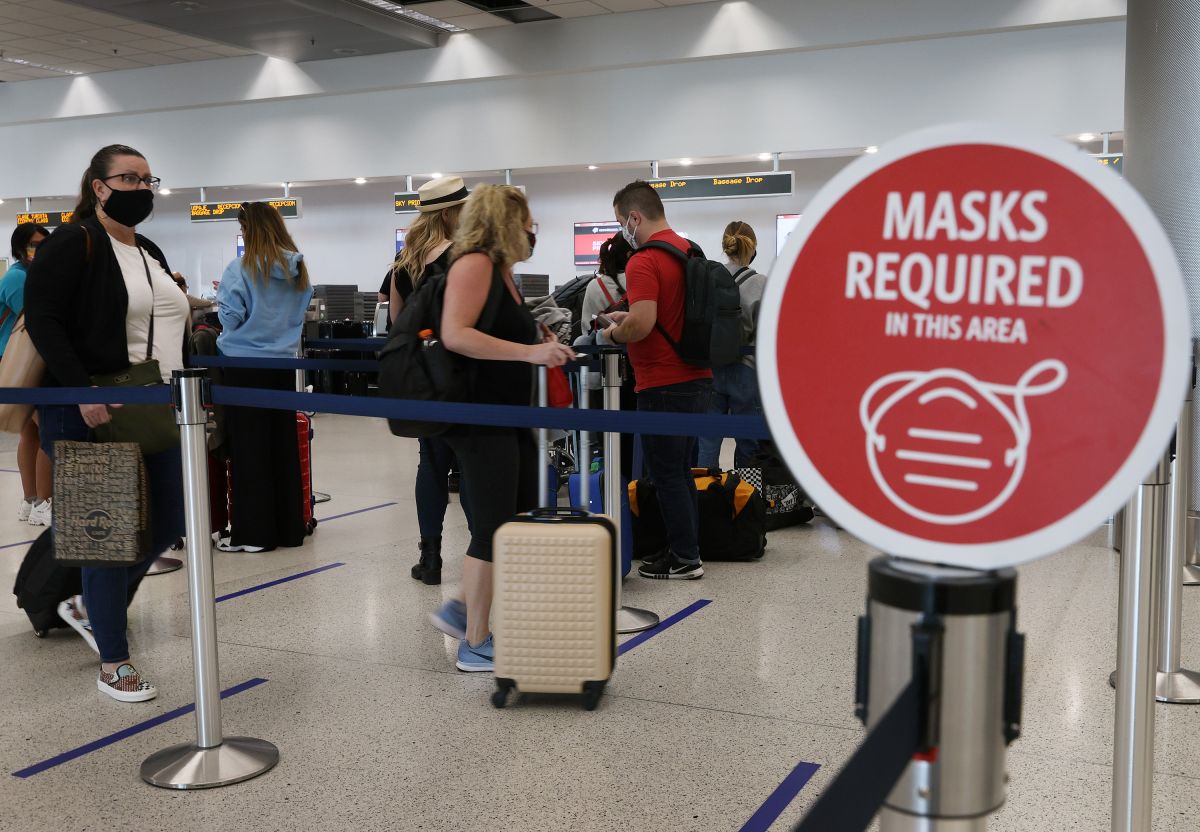 Photo: Joe Raedle / Getty Images
The Transportation Security Administration (TSA) will be tougher on travelers who refuse to wear masks and could soon face fines of up to $ 3,000, dollars, published CNBC.
The TSA said Thursday that it will double the fines for travelers who refuse to comply with the federal mandate to wear masks for air travel, by bus and other forms of transportation, so the minimum fines will be doubled, starting at $ 500 and up to $ 3,000 for repeat offenders.
The Biden administration last month extended the federal mandate for people traveling by plane, bus and train to wear masks until January 18, in an effort to slow the spread of Covid-19 as infections rise across the country. country.
Originally, it was expected that the measure would be in force until mid-September, but given the new circumstances the authorities decided to extend it until next year.
Airline crews have a responsibility to enforce the federal policy on masks on airplanes and have recently complained of increased assaults by passengers who get upset when asked to comply with the mandate.
Conflicts over the application of federal mask rules on airplanes were cited in almost 75% of the approximately 4,200 cases of aggressive passengers that the Federal Aviation Administration received this year.
In this regard, President Biden said: "And, by the way, show some respect", after the wave of cases of rebellious and aggressive behavior towards flight attendants. "It is wrong. It's ugly, "he added.
The president also revealed radical measures, including the mandate plan of vaccines to be given to millions of American workers.
You may also like:
Rookie Puts Family Savings Into Bitcoin And Loses Everything – Gives His Tips To Avoid It On Reddit
Oreo launches limited edition of 16 cookies with Pokemón designs
T-Mec: US businessmen ask Kamala Harris to intercede so that AMLO respects the agreement