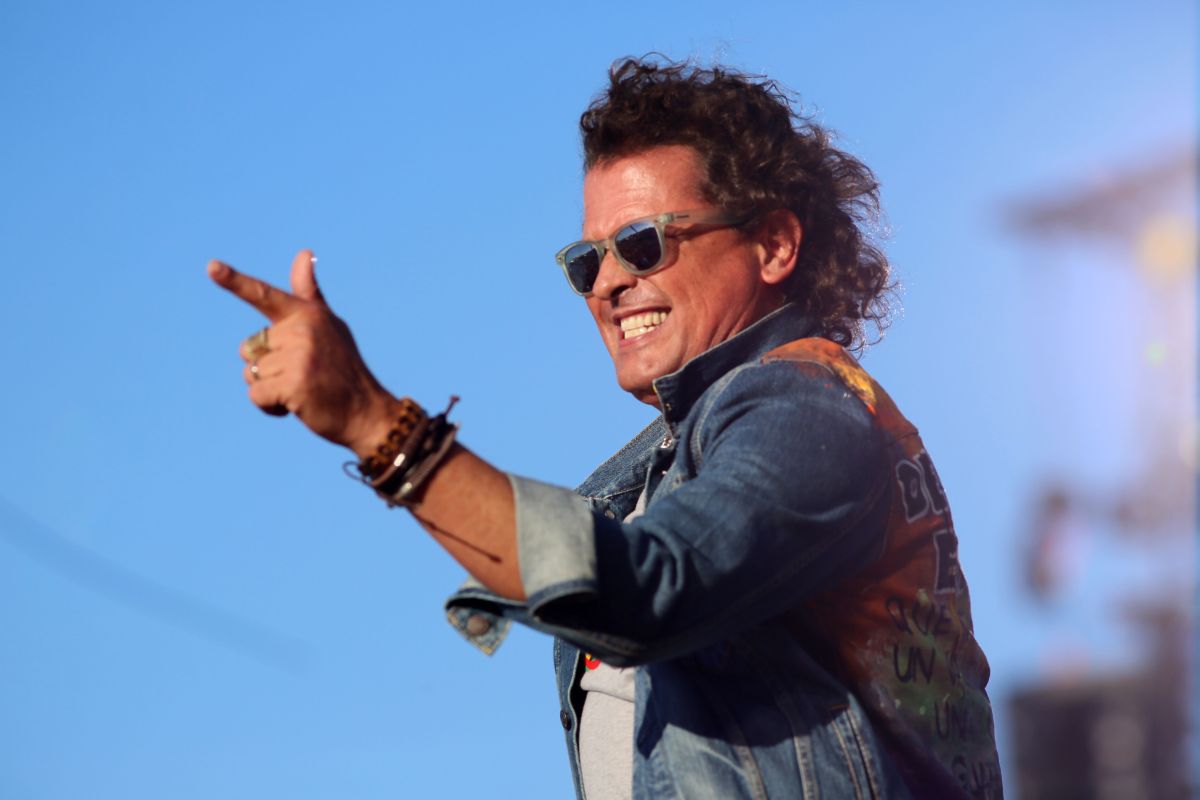 Photo: Sandy Huffaker / AFP / GETTY
They came to my house with such joy and good energy, that it seemed to change the air we were breathing. Entertaining, simple and full of talent, these Colombians are artists with a capital letter. I mean the CEO, Agmeth Escaf, who not only directs well, he also sings, acts and seduces everyone who comes close to him in the fabulous show that I enjoyed for two hours with them.
Hearing Marcos Gómez sing and see them perform would be proof that artists do not need imitators, although this may make us feel that we have reached a point where people admire our work or we are very famous, but most of the time ( at least it has happened to me when I see someone imitating me) we tell ourselves internally: that's not me. If Carlos Vives has a double, his name is Marcos Gómez.
He speaks to us with a joy that jumps out of his eyes, that "the teacher" Carlos Vives deserves a tribute to his beautiful work of years, which he admired since he was a child, and he closes by telling us: just singing like him is the best thing to do. it happened to me.
When he said this, I felt his respect, his admiration for the maestro Carlos Vives and that's where this show starts, which is intended to be seen throughout the United States: "My name is Vives". And Marcos never tires of repeating that it is more than an imitation.
"Yo me llamo Vives" is a well-directed and staged show, based on an excellent libretto, fabulous artists, actors, singers and dancers. For two hours they show us that Carlos Vives' music is devilish, it gets into your body like a hurricane and leads you to dance, clap and shout: Bravo!
They don't need much on stage. An exquisite and very modern taste, moving things on the stage with grace, under the carefree and accurate guidance of Hernán Orijuela, who dances, sings, produces and leads the development of the show with a radio account of what Carlos Vives was experiencing during early in his career.
There is no doubt that they are, above all, great actors. Only with the discipline given by acting can this spectacle "orgasm" be reached.
More than ever we are hungry for art, but we urge spiritual material that takes us out of a difficult reality and into the world of joy. Mental health needs this. It is what we are missing. For that beautiful time, even the pandemic I forget.
With this I am not rejecting imitators, there are great ones. But I think that when there is so much talent, nothing is more important for an artist than to receive, from another or others, a tribute with that quality. If you go to your city, do not miss it, and go prepared to dance and smile.
http://www.NancyAlvarez.com