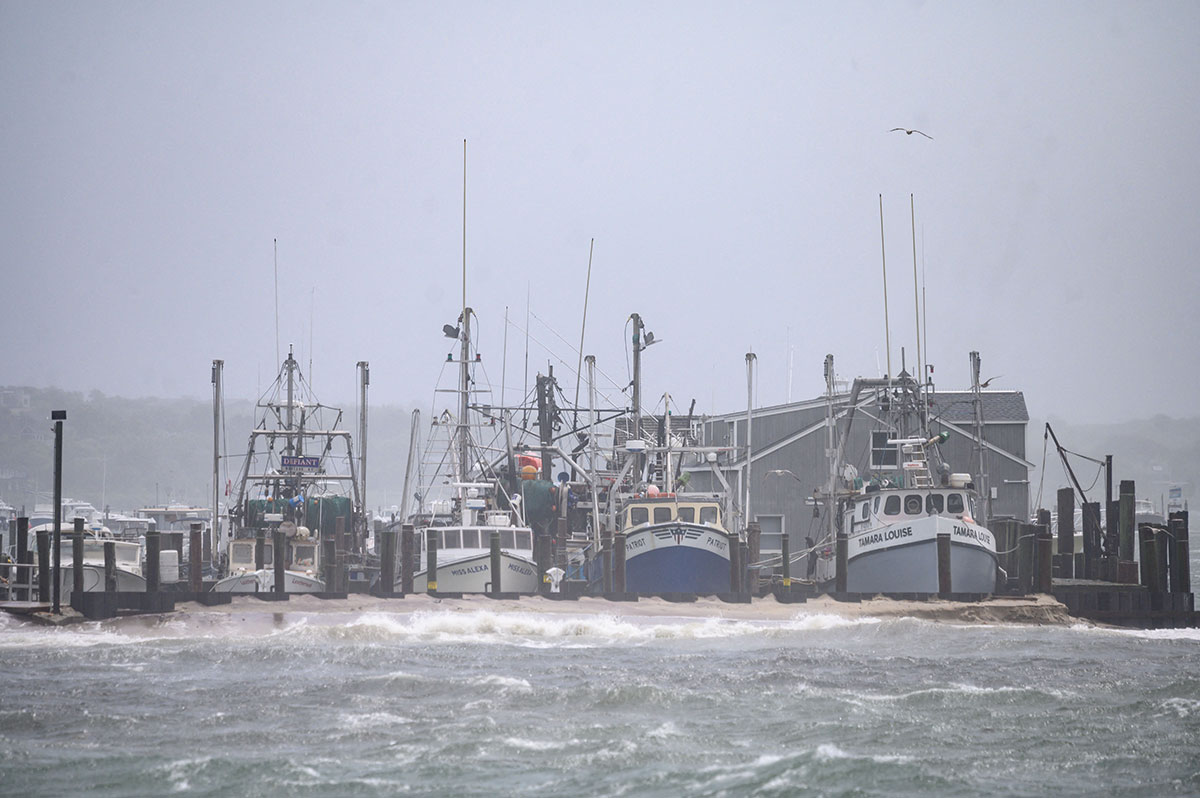 Photo: ED JONES / AFP / Getty Images
Tropical Storm Henri made landfall near Westerly in Rhode Island (northeastern US) with maximum sustained winds of 60 miles per hour (95 km / h)., as reported by the US National Hurricane Center (NHC).
Wind, storm surge and rain are the effects of Henri that are already being noticed in the coast of the state of New York and southern New England (northeastern US), a region made up of the states of Vermont, New Hampshire, Maine, Connecticut, Massachusetts and Rhode Island In 30 years that area had not suffered the direct impact of a cyclone.
12:15 PM EDT update: Tropical Storm #Henri makes landfall near Westerly, Rhode Island, with maximum sustained winds of 60 MPH and central pressure of 989 mb https://t.co/tW4KeFW0gB pic.twitter.com/7uL0NJ9PYk

– National Hurricane Center (@NHC_Atlantic) August 22, 2021
According to the specialized portal AccuWeather, in 1991 Hurricane Bob made landfall in Rhode Island with winds exceeding one hundred miles per hour (160 km / h) and caused severe flooding in coastal areas of that state and Massachusetts, whose damages were quantified at 1,000 million dollars.
Henri's passage has caused more than 76,000 homes to be without power in Rhode Island.
The NHC predicted that, after making landfall, Henri's center will move more slowly and its winds will weaken rapidly. The storm is currently moving in a north-northwest direction at 12 miles per hour (17.7 km / h).
The storm is likely to come to a standstill tonight over the Connecticut-New York coastal area, followed by an east-northeast turn over northern Connecticut and southern Massachusetts on Monday.
#Henri is now a tropical storm. Latest: https://t.co/AZDKIKclL9 pic.twitter.com/19OBnPtzqP

– Zoom Earth (@zoom_earth) August 22, 2021
Henri, which became the third hurricane this year, will produce a storm surge, with risk of sea level rise of up to 5 feet (1.50 meters) in some points of the coast.
In addition to storm surge, which in combination with the tide can cause flooding in certain areas of the coastline, Henri will produce strong winds and heavy rains and some tornadoes in New England, according to the National Hurricane Center.
Read More: Hurricane Henri: America prepares for the imminent arrival of the worst storm in 30 years in New England