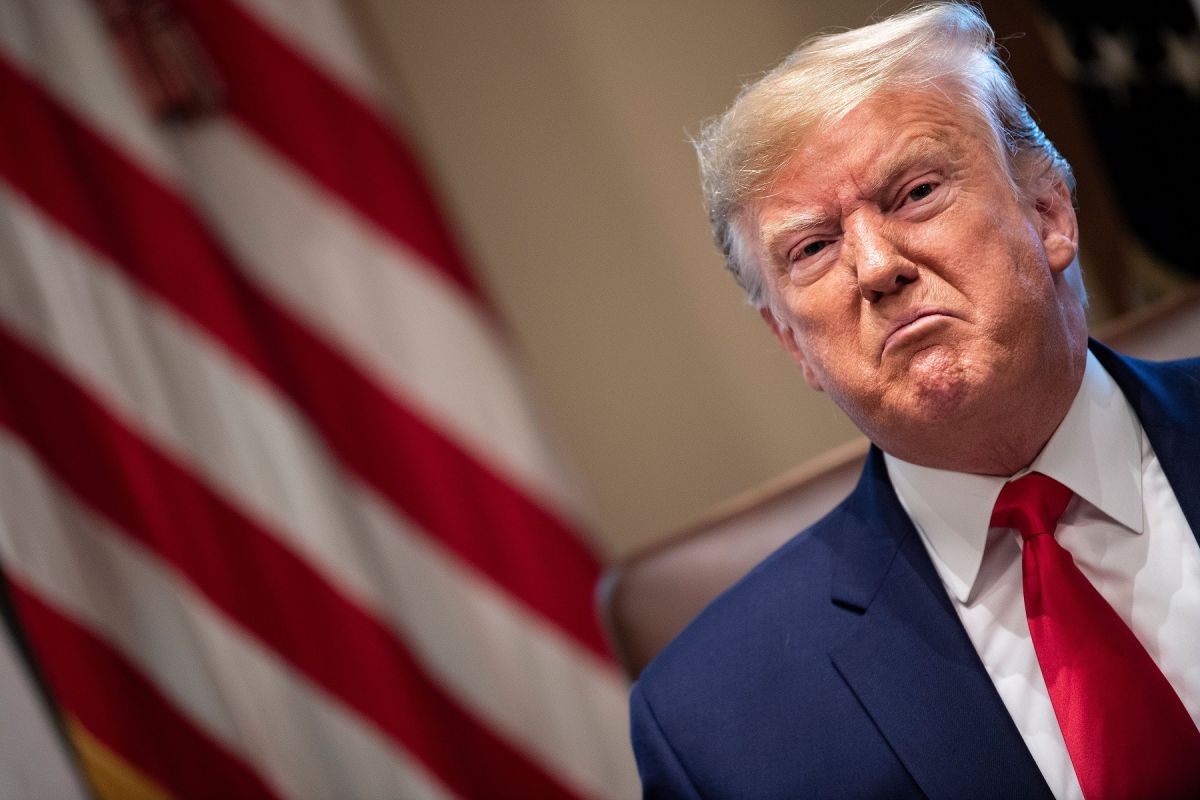 Photo: BRENDAN SMIALOWSKI / AFP / Getty Images
President Donald Trump filed a motion for a federal judge to block delivery of his tax reports to Congress, after the Department of Justice determined to share the documents.
The former president's personal attorneys filed the petition on Wednesday, where they argue that the House Ways and Means Committee's 2019 request has no legitimate legislative purpose.
Their arguments are similar to those of the time, that the intention of the Democrats leading the investigation is "to expose the private tax information of an individual", in the middle of a political battle.
"The requests are tailored and, in practice, will affect only President Trump … The requests point to President Trump, because he is a Republican and a political opponent," they say. "They were made to retaliate against President Trump, because of his political positions, his political beliefs and his protected speech, including the positions he took during the 2016 and 2020 campaigns."
They add that there are violations of the First Amendment, in addition to affecting the privacy of the former president.
This legal lawsuit began in 2019, when the House asked the IRS for the tax reports of the then president, but a court battle took the case to the Supreme Court, where the judges integrated two claims, benefiting only the Manhattan prosecutor, Cyrus Vance, which was already conducting an investigation on the Republican.
The delivery of the tax and financial reports to Vance allowed him to advance an investigation that resulted in criminal charges against the Trump Organization and its financial operator, Allen Weisselberg.
Although there were no direct accusations against former President Trump, the investigations continue.