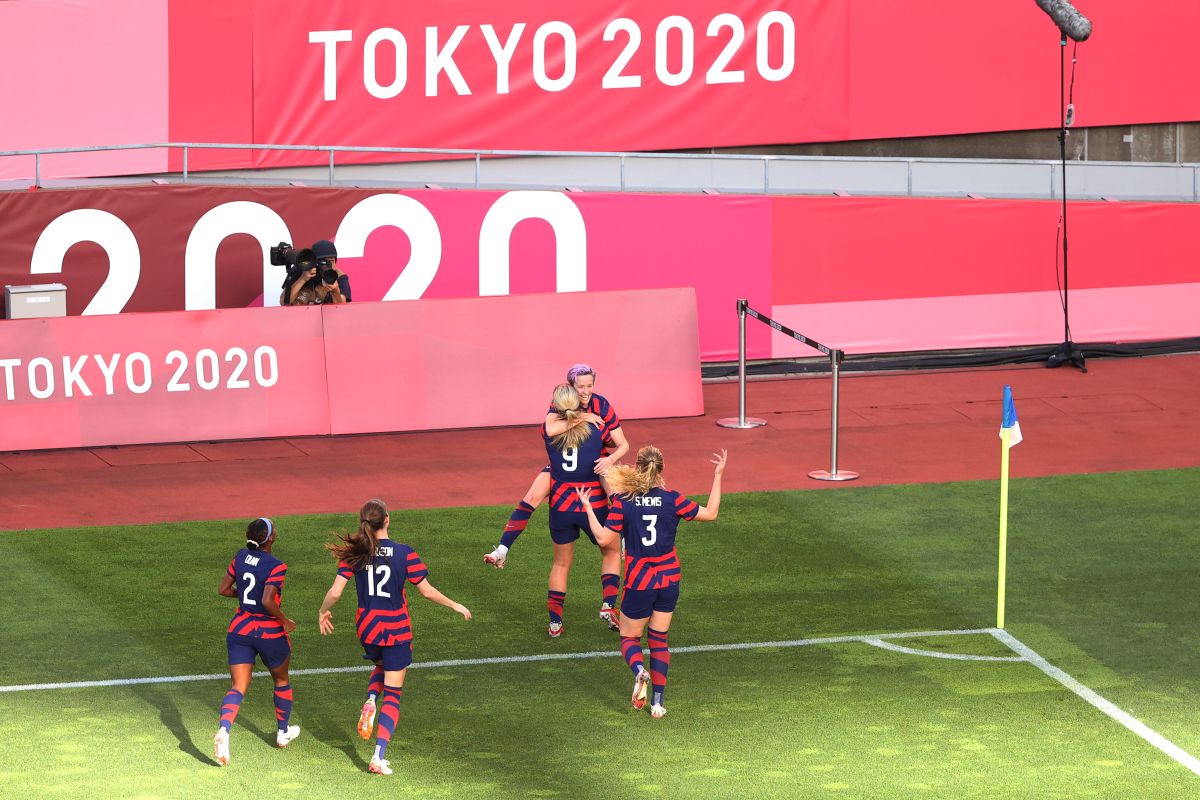 The former president of the United States Donald trump He again created controversy on social networks. This time after harshly criticizing the American women's soccer team who participated in the Tokyo 2020 Olympics.
Trump unleashed their ire that the players did not stand up when the notes of the United States anthem sounded in the award ceremony where they won the bronze medal.
A bit of a head scratcher here from Trump pic.twitter.com/YrGBAwopjU

– Sam Stein (@samstein) August 5, 2021
The businessman classified the team as "A radical group of maniacal leftists", through a statement sent by mail.
He also stated that if they had "Respected the national anthem" they would have won a gold medal, instead of a bronze. He also referred to them with the term "Woke".
Trump also messed with the defender Megan Rapinoe, whom he criticized for his performance during the presentation of the national team at the Olympics.
"The purple-haired woman played terribly. He spends a lot of time thinking about radical leftist politics instead of doing his job, "he said.
You may be interested in:
Lionel Messi: A legacy of records and titles with Barcelona
ideos: three Mexican soccer players broke the nets on the last day of MLS