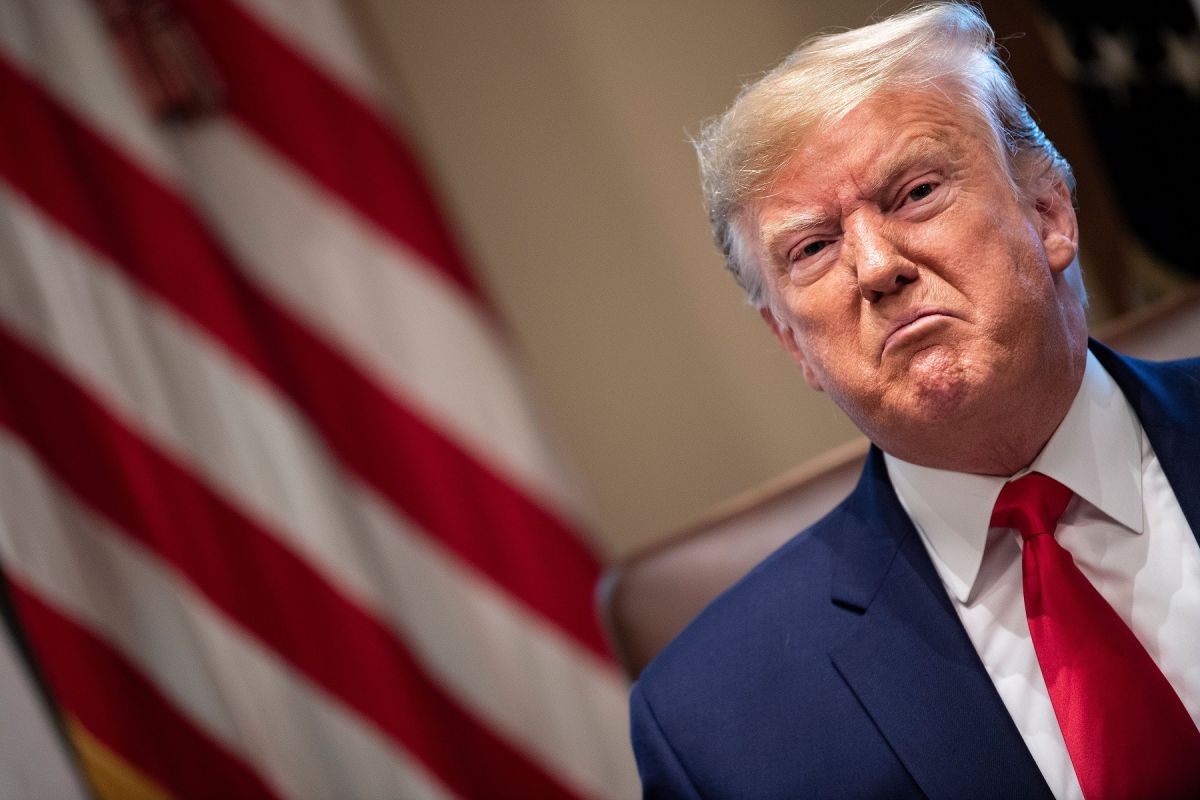 Photo: BRENDAN SMIALOWSKI / AFP / Getty Images
The ex-president Donald Trump lost a political battle against President Joe Biden again, in trying to boycott his $ 1 trillion infrastructure project.
The former president's frustration turned to the Republican senators who supported the bipartisan package that advanced in Congress and that was celebrated by the Democratic president.
"This will be a victory for the Biden Administration and Democrats, and it will be heavily used in the 2022 elections."said Trump, although the economic benefit of that plan has been highlighted by experts.
Then came his insults toward Republicans in the Senate.
"It's a bane for America, a terrible deal, and it makes Republicans look weak and dumb, dumb. It should not be done ", he considered.
Trump's stance goes against Senate Minority Leader Mitch McConnell (Kentucky), who supports the bipartisan bill, but the former president believes that Republicans had paved the way for President Biden.
"It establishes an easy glide path for Democrats to go beyond what anyone thought was possible in future legislation," he said. "Don't do it Republicans, the Patriots will never forget! If this agreement is reached, there will be many primary (elections) on its way! "
This Wednesday, Infrastructure Plan received the endorsement of the Senate, who voted in favor of debating the bill, after weeks of negotiations between Democrats and Republicans, by overcoming a procedural vote with 67 votes in favor and 32 against, which means that the debate will now focus on the content of the initiative.