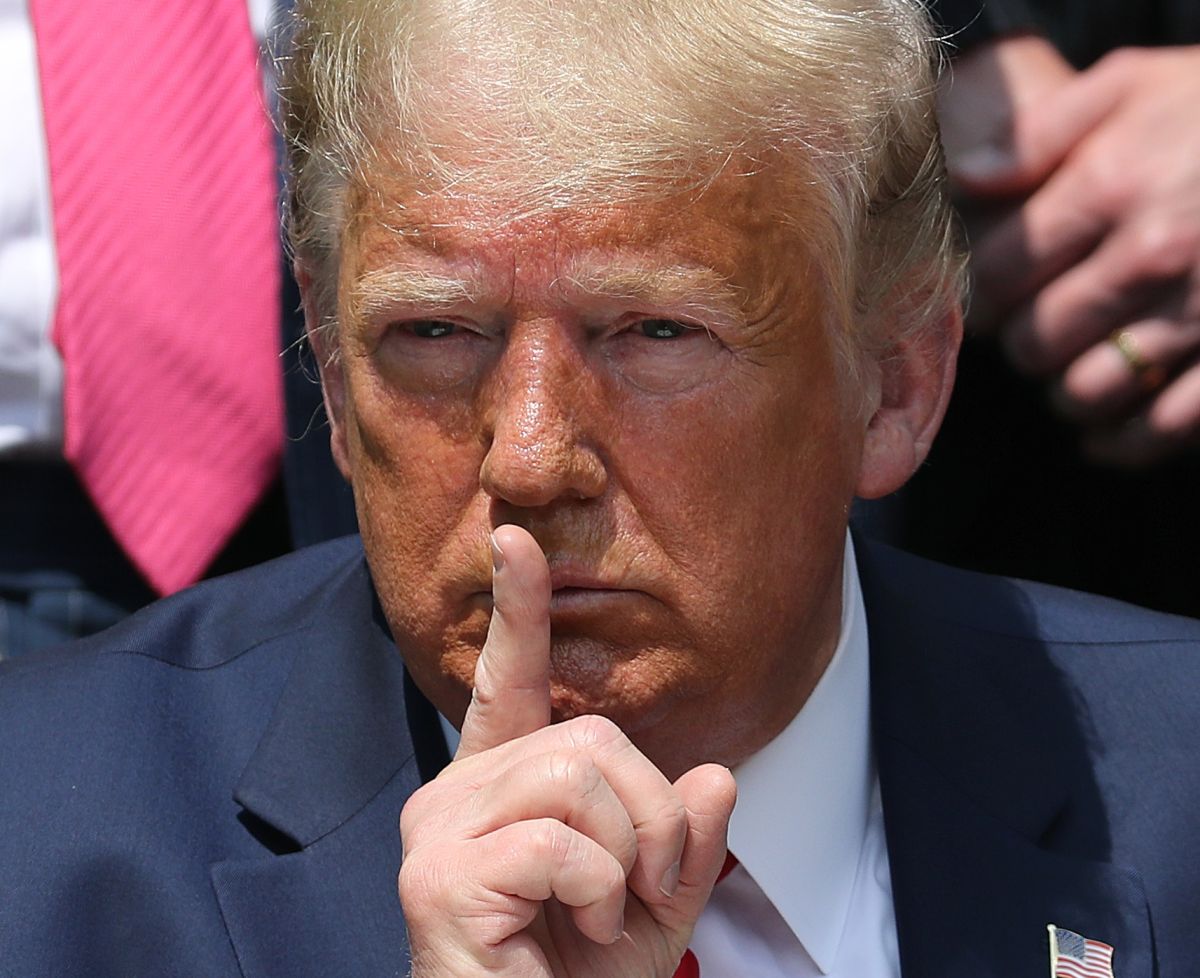 Photo: Chip Somodevilla / Getty Images
The despair of the former president Donald trump seeing himself lose the elections led him to press legal arguments from the Department of Justice to defend "fraud" before the Supreme Court.
This was revealed by the former interim attorney general Jeffrey rosen to congressmen, to whom he spoke about how the former president asked the country's top legal official in late December about a draft of "Complaint of conspiracy" to annul the results of the 2020 elections, according to information obtained by Political.
Rosen had convinced former President Trump that the lawsuit was not a good idea, according to a new piece of information about the interim prosecutor's statement.
It is added that the former Republican president constantly presented new theories about the electoral process, which the lawyers of the Department of Justice considered "preposterous."
"Trump mentioned the 54-page legal document in a phone call with Rosen in late December, weeks after losing the 2020 election to Joe Biden."Says the report.
It was originally promoted by a group led by Kurt Olsen, a lawyer who had represented Texas before the Supreme Court, where he lost.
"The lawsuit, inspired by the Texas lawsuit, would have prompted the Supreme Court to declare that the Electoral College votes of six key states lost by Trump 'could not be counted', due to unfounded accusations of fraud," it says.
The arguments did not convince Rosen, but he was not the only one, the document had expert views of the DOJ Office of the General Counsel, which helped to justify why the motion could not be presented.
Rosen had to tell the former president that he would not file the complaint and although he would have been upset, he did not fire him.
In addition to that revelation, on the weekend the senator Richard Blumenthal (Connecticut) gave interviews to CNN and MSNBC, where he expressed concern about Rosen's information.
"There are many reasons to believe that more people besides Jeffrey Clark participated in this plan," Blumenthal said on CNN. "And there are reasons, more than enough, to think that some type of criminal accusation may be appropriate".