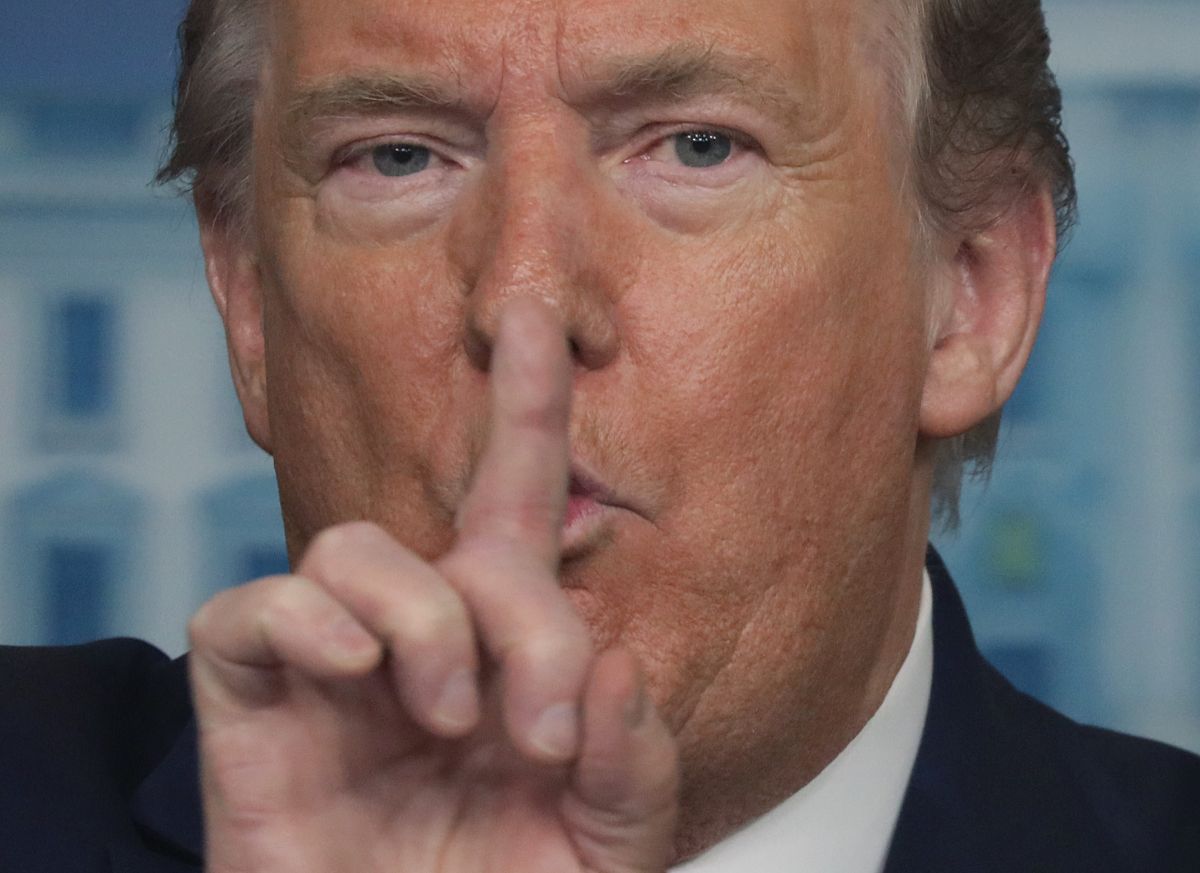 Photo: Alex Wong / Getty Images
WASHINGTON – The former president's attorneys Donald trump They asked a federal judge on Wednesday to prevent the United States Department of the Treasury from handing over to Congress multiple copies of your tax returns.
The request comes almost a week after the Justice Department gave the Treasury the green light to hand over Trump's financial records to Congress, which requested them in 2019 to investigate possible acts of corruption by the then-ruler.
In the petition, filed in federal court in the District of Columbia, where the US capital is located, three lawyers for Trump outlined the attempt by Democratic lawmakers to obtain those tax returns as partisan persecution.
"The requests go against former President Trump because he is a Republican and his political rival. They are designed as retaliation against former President Trump for his political positions, "the attorneys stated in a 37-page document.
They added that Democratic lawmakers went beyond the "jurisdiction" attributed to their committee by requesting the records, and that their sole purpose is to "expose private information" on Trump's taxes for their own "political gain."
The measure taken by Trump's lawyers promises to slow down the possible delivery of the documents requested by the Democratic majority in the Ways and Means Committee of the House of Representatives, which wants to obtain the tax returns of the former president for six years.
A judge of the aforementioned federal court, Trevor McFadden, who was nominated by Trump for that position when he was president, must now review the former president's request, and is expected to establish a schedule for both parties to deliver documents defending their position.
Trump was the first American president since Gerald Ford (1974-1977) not to publish his tax return each year, a tradition that his predecessors considered part of their duty of transparency and accountability to the people.
The former president refused to publish his tax returns on the grounds that they were subject to an audit by the Internal Revenue Service (IRS), although numerous legal experts assured that no rule prevented him from having disclosed them if he had wanted to.
The aforementioned congressional committee requested those records in 2019 to investigate the finances of the then president and his possible conflicts of interest, but the then Secretary of the Treasury, Steven Mnuchin, refused to hand them over.
That struggle unleashed a litigation that is still active and that until January faced that committee with the Trump administration, while now it is being fought between Democratic legislators and the former president's lawyers.
A year ago, the Supreme Court ordered Trump to turn over his tax returns to a prosecutor investigating his finances in New York, but did not rule on the congressional request.