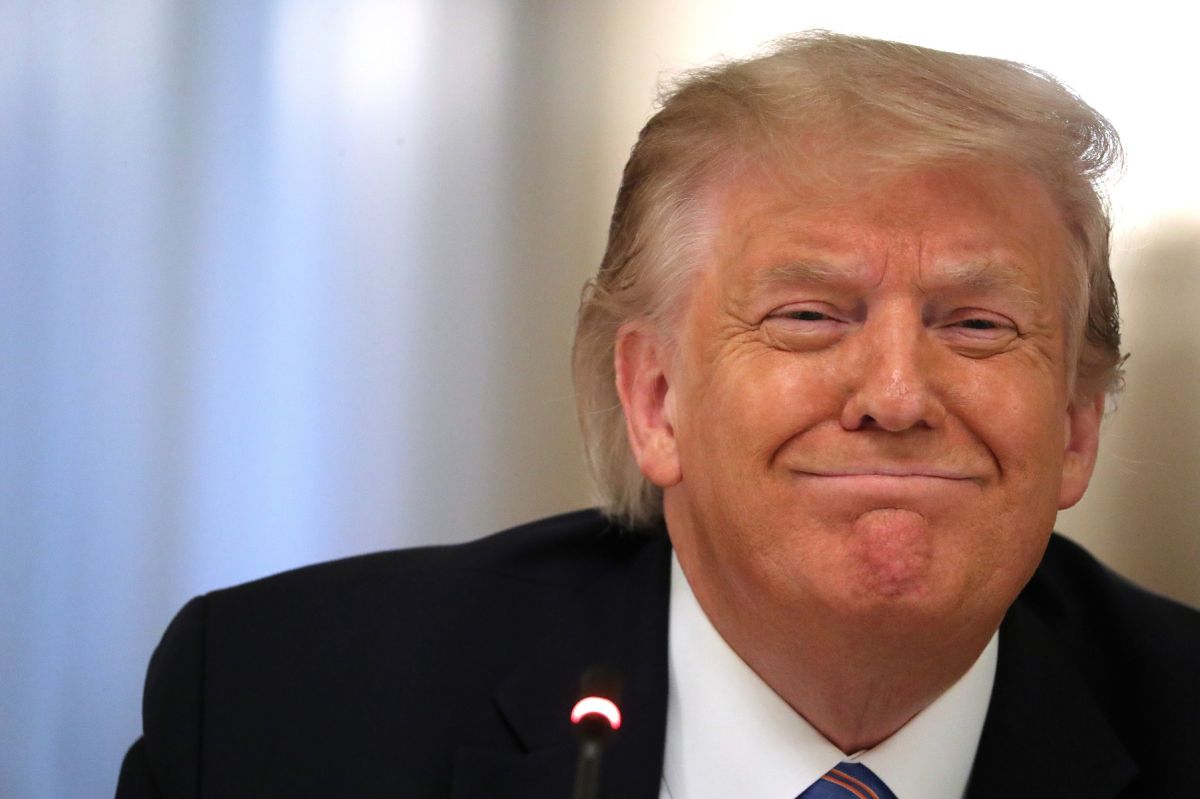 Photo: Chip Somodevilla / Getty Images
As incredible as it may sound, nearly a third of Republicans are convinced that there is a real possibility that the former president Donald trump be "reinstated" in the White House this year.
This is revealed by one of Morning Consult / Politico. 29 percent of Republicans believe that Trump could be reinstated in 2021; 17 percent said it was very likely and another 12 percent said it was somewhat likely.
That is, conspiracy theories about how the ex-president could return to the position he lost to Joe biden in the 2020 election they seem to have an effect.
According to several Trumpistas, the former president will return to his official residence as US president on August 13.
Women (14%) are those who consider that it is "likely" that the former president will return to the White House against 10% of men.
The conspiracy theories also reached the Democrats, with 7% considering it "very likely" that Trump would return, while another 6% considered it somewhat probable.
It is striking that only 39 percent of Republicans categorically reject that the former president can be "reinstated" again.. The figure shoots up to 77 percent among Democrats.
The idea of ​​Trump returning to the White House has sparked all kinds of theories, including one that the ex-president found it "interesting": to compete to be a representative in the Chamber and, eventually, to be the spokesperson.
The Republican listened to the suggestion during an interview and enthusiastically responded to the plan that would bring him face to face with Nancy pelosi (California), Speaker of the House.
That is, the plan would be for him to compete in 2022, ask for the 'impeachment' of Biden and Kamala harris and, as if by magic, he would occupy the presidency again.
Despite the theories, there is no legal process that allows the "reinstatement" of the former president.