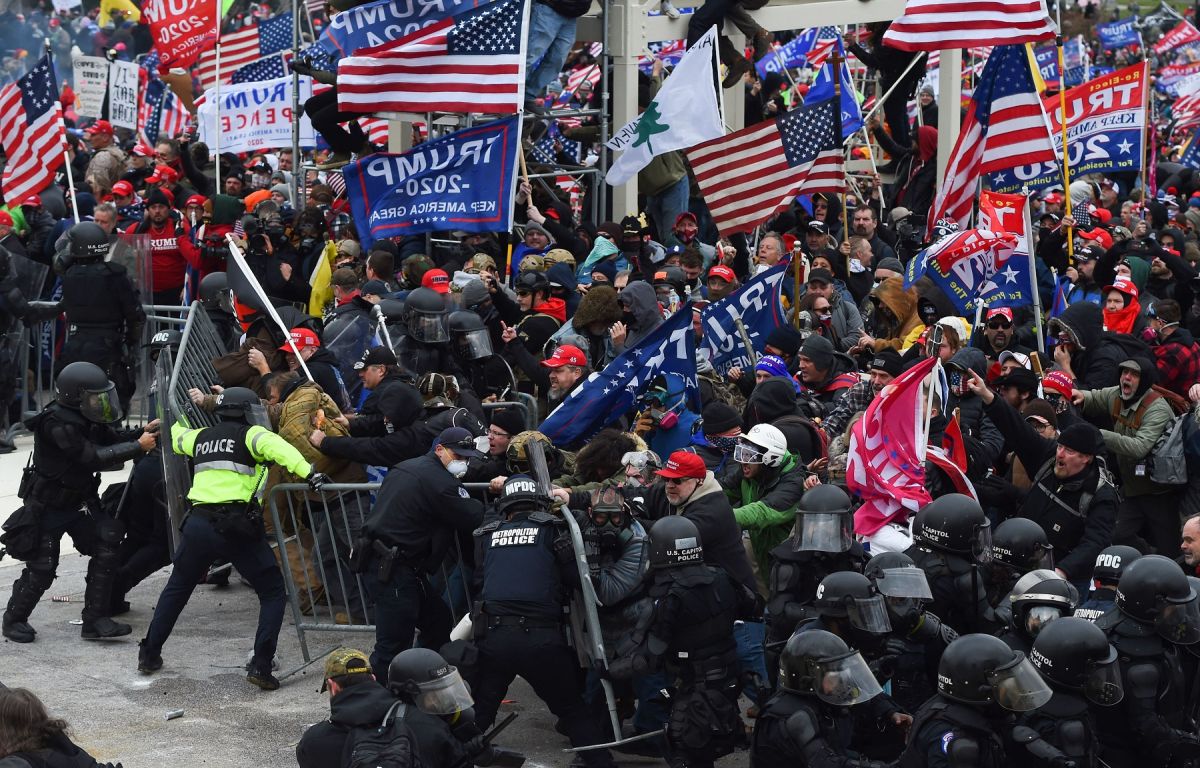 Photo: ROBERTO SCHMIDT / AFP / Getty Images
The companies and individuals who organized the great rally in Washington, DC where former President Donald Trump gave a speech and led to the violent seizure of the Capitol received more than $ 4.3 million dollars, recognize groups of political operation of the former Republican president.
Although the data marks the role of Trump's political movement, "Save America," there are still no details about its true scope in the organization of the violent actions, something that the House of Representatives is investigating, OpenSecrets.org indicated.
"The Select Committee of the United States House of Representatives to investigate the January 6 attack on the United States Capitol sent letters requesting information from 15 social media companies"Says the report. "On August 25, the select committee sent requests to federal agencies for records related to the riot."
The agencies of the National Archives and Records Administration, the Federal Bureau of Investigation, and the Department of Justice are requested to collect the records.
Other reports also indicate that the congressmen asked the federal government any report related to the mental health of former President Trump and his attempt to stay in power "at all costs", including possible martial law.
The new report indicates that the Chamber appoints Caroline Wren, a veteran Republican fundraiser who received at least $ 170,000 from political groups akin to the former president to organize the rally,
"Wren was listed as a 'VIP Advisor' in the permit issued by the National Park Service for the January 6 rally," it added.
TO Megan Powers, Another of the organizers, was paid about $ 300,000 as the director of operations for the Trump campaign.
"The House selection committee requested records related to the co-chair of the Women for Trump initiative, Gina Loudon, who spoke at the rally," it said. "The committee also requested records related to Amy Kremer, who in particular co-founded Women for America First (with) 'dark money' who submitted the rally permit records to the National Park Service."