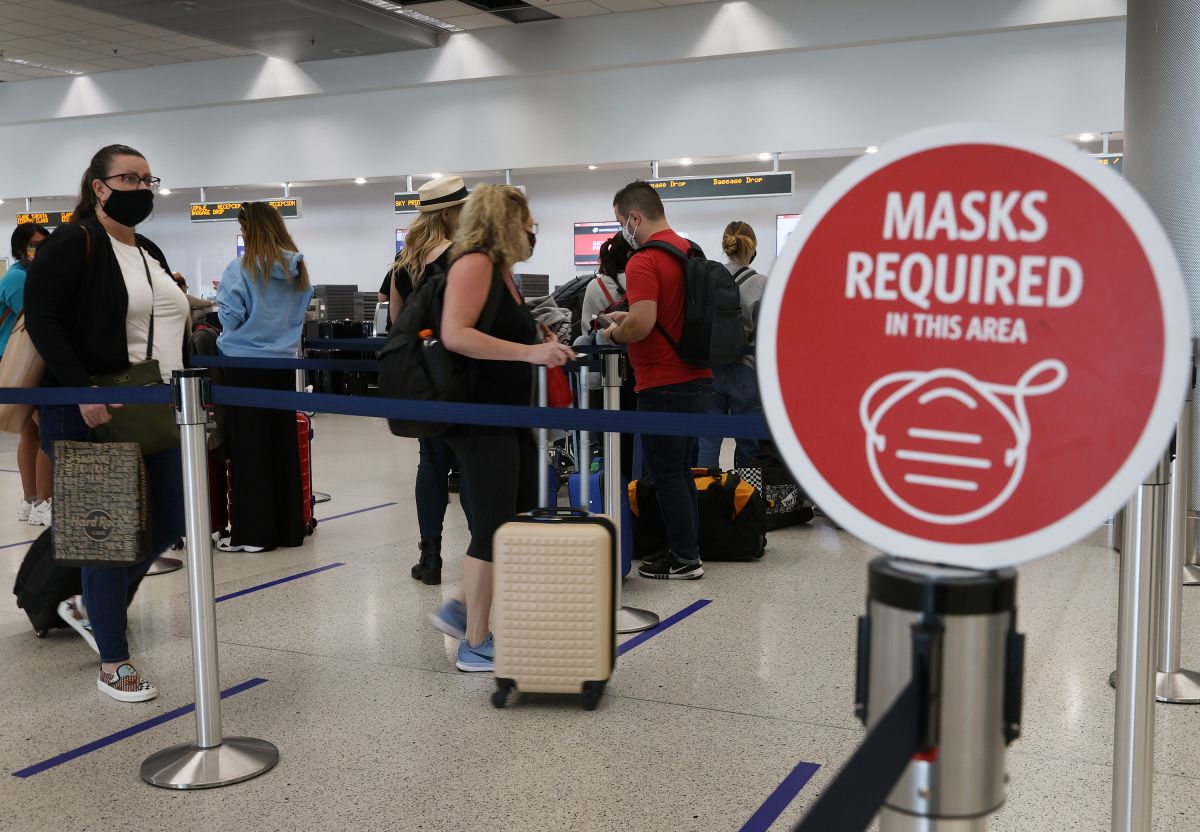 Photo: Joe Raedle / Getty Images
The Transportation Security Administration (TSA) on Tuesday extended a federal requirement that travelers wear masks on commercial flights, buses and trains until January 18.
The move is the latest sign of lingering concerns within the federal government about the spread of Covid-19, according to CNN.
Airlines such as Southwest and Spirit have warned of a drop in bookings and more flight cancellations, trends they attributed to the fast-spreading delta variant of the coronavirus.
"The purpose of the TSA mask directive is to minimize the spread of COVID-19 on public transportation," the agency said in a statement.
REMINDER: Face masks are still required when traveling through airports, including TSA security checkpoints. Our officers at the travel document checker station may request that travelers temporarily lower their face mask to verify their identity. pic.twitter.com/EVYh0sYvcs

– TSA (@TSA) August 12, 2021
More than 2,867 passenger incidents violating the federal mask mandate have been reported to the Federal Aviation Administration so far this year, the FAA said Tuesday.
"Emerging evidence on the Delta variant shows that it is more formidable than the parent virus. Delta is more than twice as easily transmitted from person to person compared to previous strains, "the Centers for Disease Control and Prevention (CDC) said in a statement Tuesday. "Unlike the Alpha strain, the new data shows that fully vaccinated people who are infected with the Delta variant could be infectious and could transmit the virus to other people."
The CDC urged that people wear tight-fitting face masks that cover the nose and mouth in indoor public areas and that unvaccinated people receive their vaccinations.
The Association of Flight Attendants, the union of some 50,000 flight attendants on 17 airlines, said the extension "will go a long way" to keep travelers and staff safe.