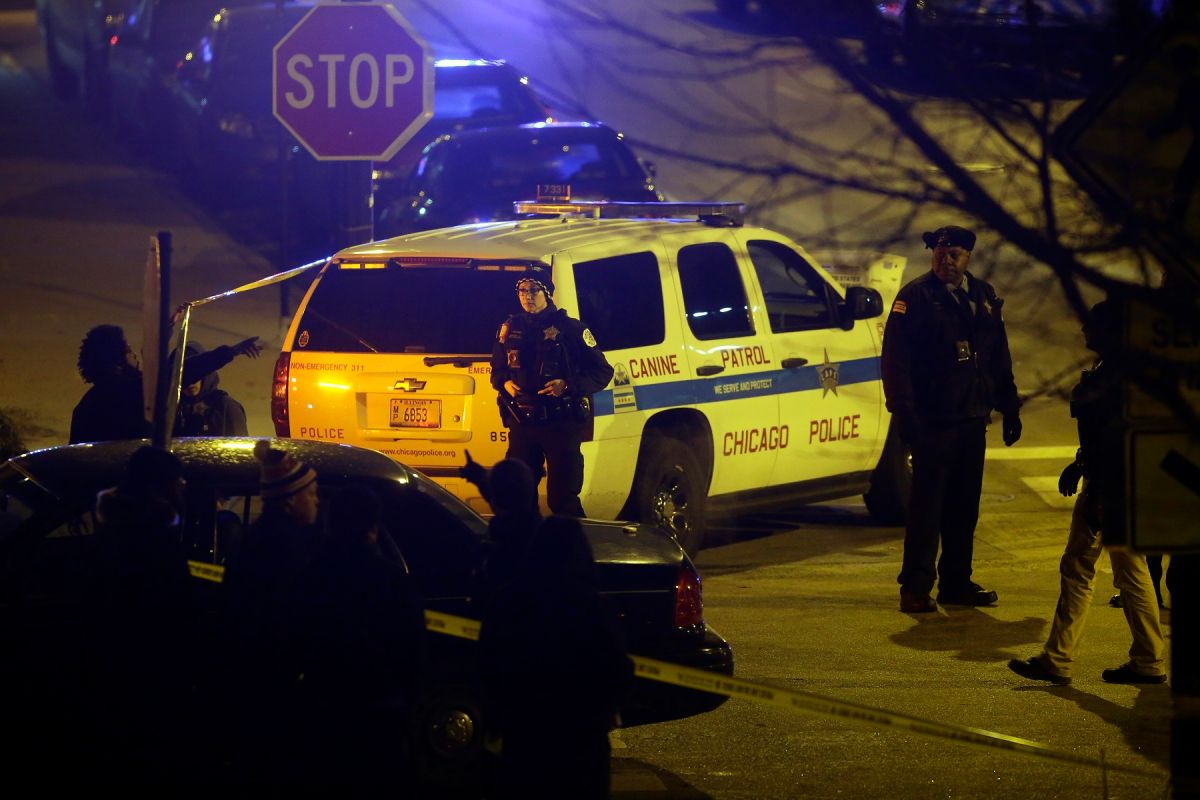 Photo: Joshua Lott / Getty Images
The two brothers suspected of fatally shooting a police officer in Chicago are due to appear in court Tuesday for a hearing in the case.
Emonte and Eric Morgan, 21 and 22, respectively, were indicted for the murder of Officer Ella French, reported around 9 p.m. Saturday. in the middle of a traffic stop on the 6300 block of South Bell Avenue in the Southwest Side's West Englewood neighborhood. The colleague who accompanied her remains hospitalized in critical condition although she is improving.
WGN 9 television reported that Emonte faces first degree murder charges, attempted murder, aggravated unlawful use of a weapon, and unlawful use of a weapon by a criminal.
In Eric's case, he faces accusations of aggravated illegal use of a weapon and illegal use of a weapon by a criminal and obstruction of justice. The Police indicated that he was driving the vehicle at the time of the events.
In the absence of evidence, a woman who was traveling with the duo in the car has not been charged in connection with the events.
Authorities accuse suspect of supplying one of the brothers with a weapon
Federal authorities charged a Hammond, Indiana man with purchasing and supplying the illegal semi-automatic weapon with which one of the brothers used it against the officers. Jamal Danzy faces charges for purchasing a gun from a licensed dealer and transferring it to a convicted felon.
Emonte is charged with a criminal record. Previously, he had been charged with minor traffic offenses such as leaving the scene of an incident and operating a vehicle without a license. Furthermore, in 2010, he was charged with robbery and assault.
Officers stopped the brothers' vehicle for expired license plates
The fact in which French was fatally shot occurred when she and another officer stopped the vehicle in which the trio was traveling due to expired license plates. The occupants of the car fired at her against the agents and they responded.
One of the brothers was wounded by a gunshot. He was initially transported to Christ Hospital, but his condition was stable.
French became the first officer killed in the exercise of her duty since 2018.
The agent is part of the list of 10 people killed and 64 injured by gun violence in Chicagoland (Chicago metropolitan area) during the weekend.