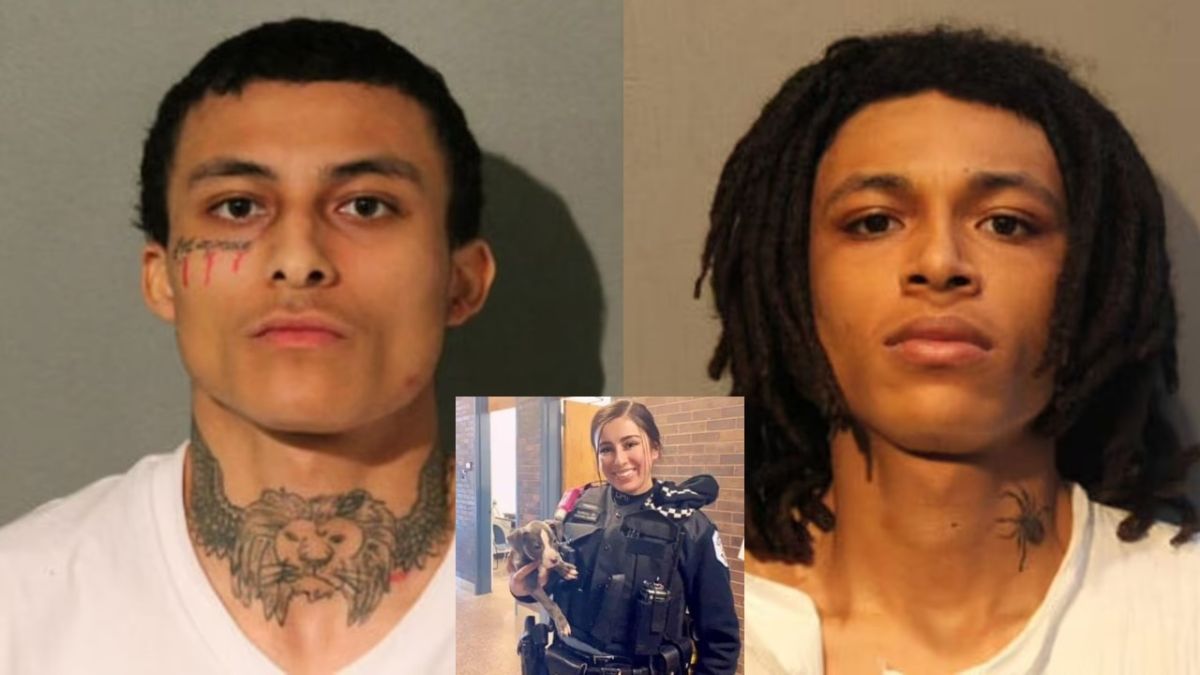 Photo: Chicago Police Department / Courtesy
Two brothers aged 21 and 22 were charged for the murder of a young policewoman in a Chicago traffic stop. The crime shook the city and fueled the climate of insecurity that exists
Emonte and Eric Morgan They were held responsible for the murder of 29-year-old Ella French, who had returned just two weeks prior to maternity leave for a 2-month-old baby.
Emonte is charged with first degree murder of an officer, attempted first degree murder of an officer, aggravated unlawful use of a weapon, and unlawful use of a weapon.
Your brother is charged with aggravated illegal use of a weapon, illegal use of a weapon and obstruction of justice.
On Tuesday night the defendants must appear in court for a bail hearing. The Chicago Police Department announced the charges the day before.
On Saturday night at what was a routine traffic stop, two men and a woman aboard a vehicle fired at French and his partner, who is in serious condition at a hospital. In the exchange of fire, one of the occupants of the vehicle was injured.
The crime brought severe criticism of the mayor of Chicago, Lori Lightfoot, after in 2020 he ordered a cut to the police budget of $ 80 million.
French's partner's father angrily claimed him when Lightfoot visited the University of Chicago Medical Center, where his son is being admitted.
Anthony Napolitano, a former Chicago police officer and councilman, said that while he did not view Lightfoot as anti-police, she would have to shoulder the blame for encouraging withdrawals, which would have left the city's uniforms very demoralized.
"I never saw her as an enemy of the police. But I will put 550% in those socialists and progressives in the City Council of responsibility. There is blood on his hands, no doubt ", he expressed.
Authorities also charged an Indiana man with illegally purchasing and supplying the semi-automatic pistol used in the shooting.
French's death was the first fatal shooting of a Chicago officer in the line of duty since Lightfoot took office and the first female officer was shot dead on duty in the city in 33 years.
Keep reading: An inmate was assigned to the same cell as his sister's rapist and beaten to death