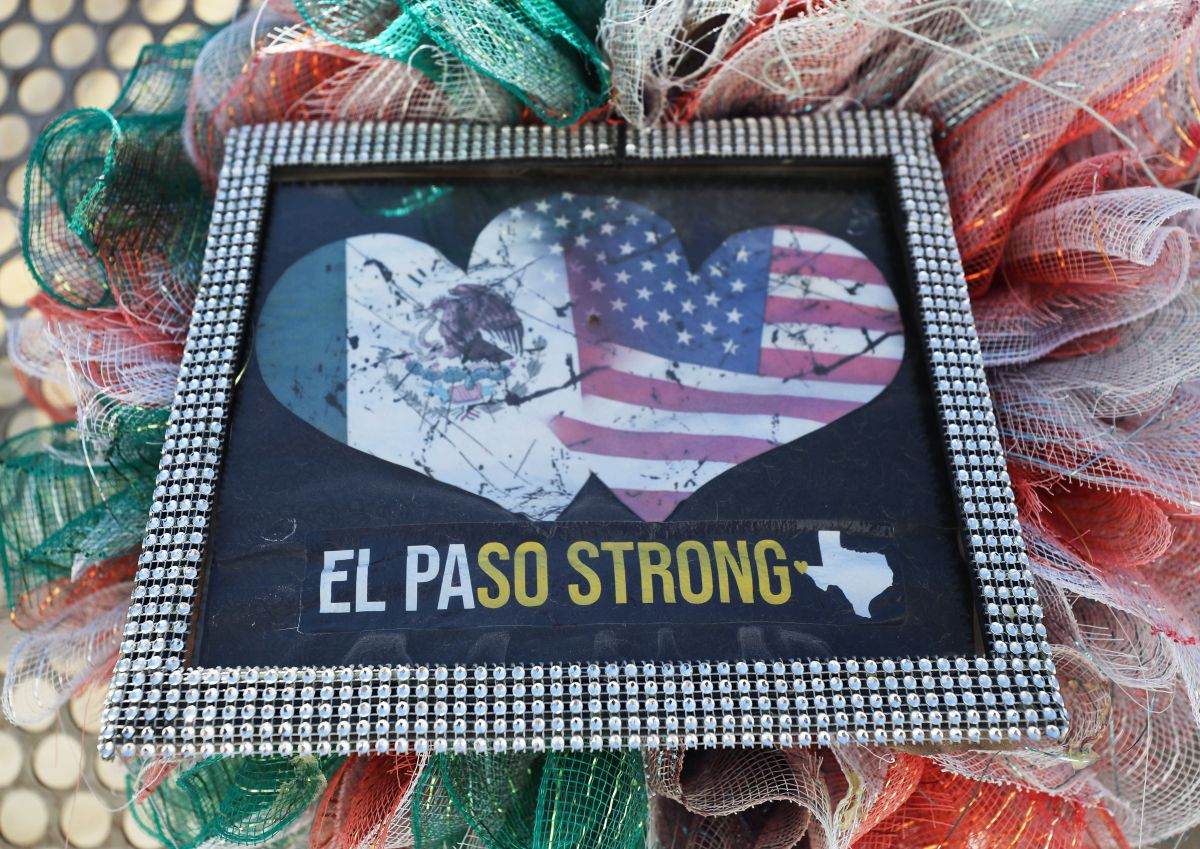 The president of United States, Joe biden, condemned this Tuesday the hateful acts against immigrants and described white supremacism as "the most lethal terrorist threat" in his country in recent years, on the occasion of the second anniversary of the El Paso (Texas) shooting.
In an opinion article, the president sent his "love" and support to the loved ones of the 23 victims of the El Paso shooting, which marked the worst massacre of Hispanics in recent US history.
"This gloomy day is a reminder of the work that remains to be done to heal the soul of this nation."Biden wrote in his article, published in the local newspaper "El Paso Times."
On August 3, 2019, a young white supremacist who had condemned in writing what he considered "a Hispanic invasion of Texas" broke into a Walmart supermarket in El Paso and killed 23 people, most of them Latino.
The author of that shooting "He thought his hatred of immigrants might be more powerful than the culture and vitality of the people" from El Paso, but "he was wrong"Biden opined.
"However, the US intelligence community has confirmed what the people of El Paso know very well: the deadliest terrorist threat to our homeland in recent years has been domestic terrorism based on white supremacism.", stressed the president.
"We cannot ignore it. We must confront the spread of hate-filled violence in all its forms, "he added.
Biden said his government is "taking steps to reduce online radicalization and recruitment for violent purposes", as well as to "dismantle the networks that inspire such violence by domestic terrorists and hate groups."
He also insisted on the need for greater control of firearms, to "end the plague of violence" that they generate in the country.
He stressed that Congress should "ban weapons of war, assault weapons and high-capacity magazines, such as those used to devastate and injure" the victims of the El Paso shooting.
"We must work together to defend our values, our democracy and our freedom to live together in peace. We owe it to the families of El Paso ", stressed the president.
On the occasion of the anniversary, Biden receives representatives of the Latino community at the White House on Tuesday to discuss immigration reform, his economic agenda or his plans to protect the right to vote.
Meanwhile, the Mexican Foreign Minister, Marcelo Ebrard, has traveled to El Paso to commemorate the anniversary together with the families of the victims, including nine Mexicans.
The author of the shooting, Patrick Crusius, He faces up to 90 federal and state charges, remains incarcerated pending trial, and state prosecutors have called for the death penalty.
Read on: President Biden vows to prioritize immigration reform