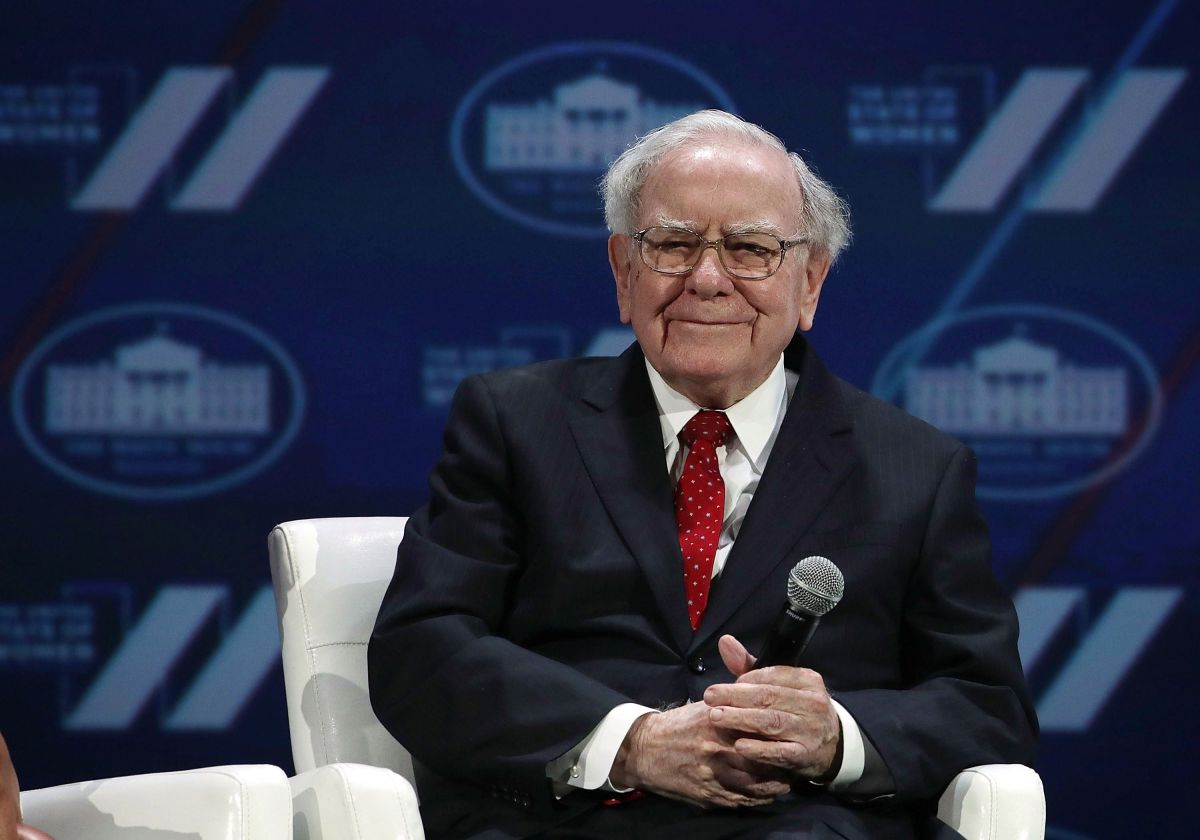 Photo: Alex Wong / Getty Images
Berkshire Hathaway, the company of tycoon Warren Buffett, made a net profit of $ 39.805 million between January and June of this year. This represents good news, after last year it suffered losses of $ 23,451 million in the same period.
This makes the businessman see as one of the people in the business world with a great capacity for recovery in the face of the financial adversity that the coronavirus has left around the world, but especially in the United States.
According to a report by EFE, the Omaha, Nebraska-based company announced this weekend that it had an operating profit of $ 13,704 million in the first half of this year, which represents 20% more year-on-year, and a total turnover of $ 133,713 million dollars, 13% more.
Berkshire Hathaway improved its results thanks to the progressive recovery of its multiple businesses, which ranging from insurance to energy or infrastructure, and its large stock market investments, although the company continued to highlight the uncertainty when reporting its figures.
In a statement, the company stated that "the pandemic of Covid-19 adversely affected nearly all of our operations in 2020 and particularly in the second quarter, although the effects varied significantly. The magnitude of the long-term effects cannot be reasonably estimated at this time ".
In the second and most recent quarter, the firm had a net profit of $ 28,094 million, 7% higher than the same period in 2020, with an operating profit of $ 6,686 million, 21% more, and a turnover of $ 69,114 million, almost 22% more.
Among the businesses that most promoted have won the last three months are those referring to the infrastructure for trains, public services such as electricity, energy and to a lesser extent those related to the real estate sector.
The firm pointed out that at the end of June its investments had increased their market value to $ 307,942 million and that most of them were still concentrated in four listed companies: American Express, Apple, Bank of America and Coca-Cola.
Between March and June, Berkshire invested about $ 6,000 million in the repurchase of its shares, thus accumulating $ 12,600 million for this purpose since the beginning of the year.
According to EFE, the tycoon's firm recorded a charge of $ 9.8 billion dollars in the quarter related to the manufacturer of industrial and aviation parts Precision Castparts Corp, which it bought in 2016 and whose business has been negatively affected by the crisis in the sector.
You may also be interested: The shortage of chips in the world now hits the mobile phone sector