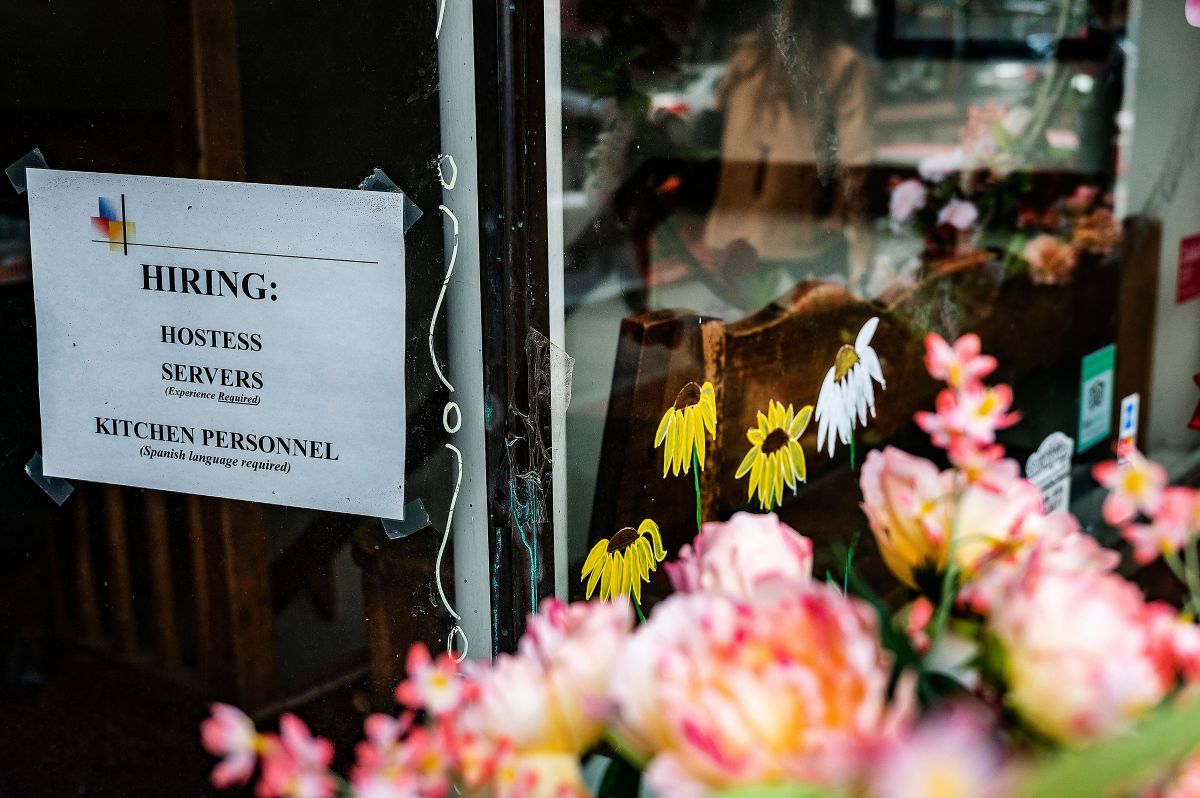 The Department of Labor reported that Jobless claims totaled 348,000 in the week ending August 14, below the estimate of 365,000 and 29,000 less than the previous week.
As for ongoing claims, they fell to 2.82 million in a decrease of 79,000 from the previous week, data that is a week behind the number of claims of the headlines, which means new lows in the era of the pandemic. .
Applications for unemployment insurance first recorded a pandemic-era low last week, which is seen as a positive sign that the job market is improving heading into the fall, despite concerns about the Delta Covid-19 variant.
The last time there is a record of similar levels, it was on March 14, 2020, just when Covid-19 caused the US economy to fall into its deepest and briefest recession on record.
The total number of those who receive benefits in all programs dropped to 11.74 million, a decrease of 311,787 for the week ending July 31 and mainly due to a large drop in those receiving enhanced benefits, which will end in September. It is worth remembering that a year ago, the total beneficiaries of all the programs was 28.7 million.
The decrease in claims came mainly from Texas, which fell at 8,311, Illinois fell by 3,577 and Michigan fell by 2,188.
The drop can be taken as good news, considering the employment context that has seen nonfarm payrolls rise by 2.5 million in the last three months and the unemployment rate drop to 5.4% from 6.3% at the beginning of the year.
Nonetheless, the job gap remains with 6 million fewer Americans considered employed now unlike the pandemic. There were also 8.7 million people looking for work in July, figure well below 10 million job vacancies that are offered in the United States.
For experts, the reasons that hinder a full return to employment are continued fears about the pandemic, workers who want higher wages and improved benefits from the federal government that allow the unemployed to delay accepting new opportunities.
You may also like:
Amazon dethrons Walmart in sales, exposed to antitrust scrutiny
Man sues bar for allowing him to drink excessively and will be compensated with $ 5.5 million in Texas
Amazon plans to open physical stores in the United States