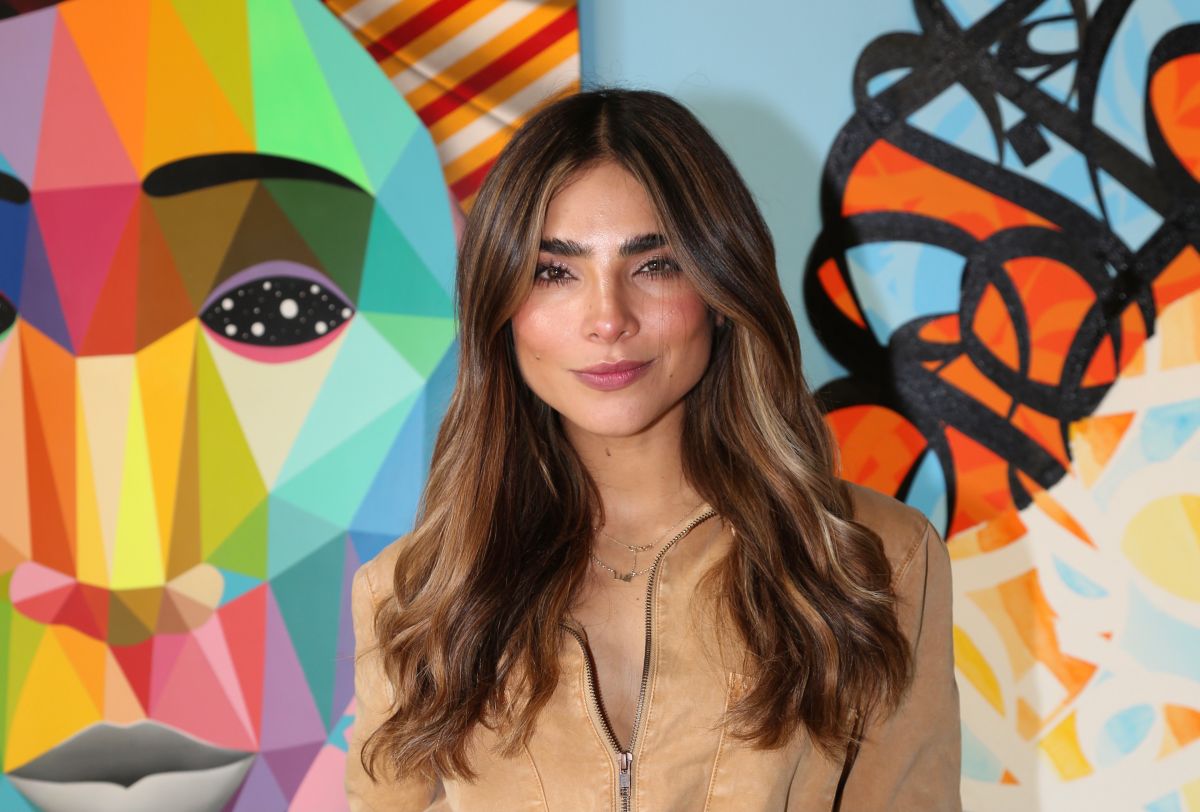 Francisca lachapel was responsible for providing the public with information on the health status of Alejandra Espinoza, through the screens of Wake up America. And it is that yesterday it transpired that the host of Nuestra Belleza Latina has been hospitalized for several days, and everything seems to indicate that everything could have been as a result of a possible stroke. The truthful information that Francisca Lachapel provided came from a direct voice from Aníbal Marrero, husband of the host and actress.
To Francisca Aníbal he said: "I had been feeling bad for weeks. in fact he put it on social media; Three days ago he lost some visibility in one eye and part of his right face became paralyzed … along with dizziness and a severe headache. We immediately took her to the hospital ".
The first indication of the driver's health problems was made known thanks to Marrero's instagram account, who wrote: "Thanks to all who are writing and calling me to ask about Ale. She has been in the hospital for a few days. It has been difficult for me as the head of the family and for Matteo, but God is great and in control. He will be with us soon ".
Before the news, celebrities from Univision and celebrities from other television stations join in a prayer chain for Alejandra Espinoza.
Mr. Francisco: Anibal … A big hug for Alejandra, may she recover soon and from a distance we send a lot of strength to the whole family … She is a giant and I am sure that later she will come out of this test of life.
The fat and the skinny: God is in control and we trust that everything will be fine, sometimes the Lord puts us to the test, he knows why he does it … Ale is strong and he will come out victorious from this stumbling block … a big hug for you
Giannina Azar: speedy recovery for Ale 🙏with God in front
Pedro Moreno: 🙏🏼🙏🏼
Karina Banda: 🙏🏻🙏🏻🙏🏻🙏🏻
Lucho Borrego: United in prayer
Jackie Guerrido: It is in my prayers 🙏🏻🙏🏻🙏🏻 recover soon my Ale ❤️🙌🏻
Willie Gomez: Sending love !! Hope she gets all better ASAP.
Our Latin Beauty: Aníbal Marrero, Alejandra's husband spoke with @francisca for @despiertamerica about the health of our @alejandraespinoza. We remain pending and praying for his recovery. 🙏💜 #OurBellezaLatina
Greidys Gil Zaldivar: Praying for you and your speedy recovery Ale. 🙏🏻 @alejandraespinoza God is in control, he protects and cares for you. ❤️🙏🏻Tight hug for Matteo @anibalmarrero
Barbara Turbay: Ale with favor of God and the universe waiting for you to recover very soon.
Melissa Marty: Praying for his well-being and speedy recovery! ❤️❤️❤️ Sending you the best vibes @alejandraespinoza @anibalmarrero.
---
Keep reading:
They say they raided Univision, the house of El Gordo and La Flaca: Gossip No Like informs
The public of Despierta América is delighted with the new curves of Francisca Lachapel
'Así se Baila' vs 'Nuestra Belleza Latina': The fight for the rating




Source-eldiariony.com