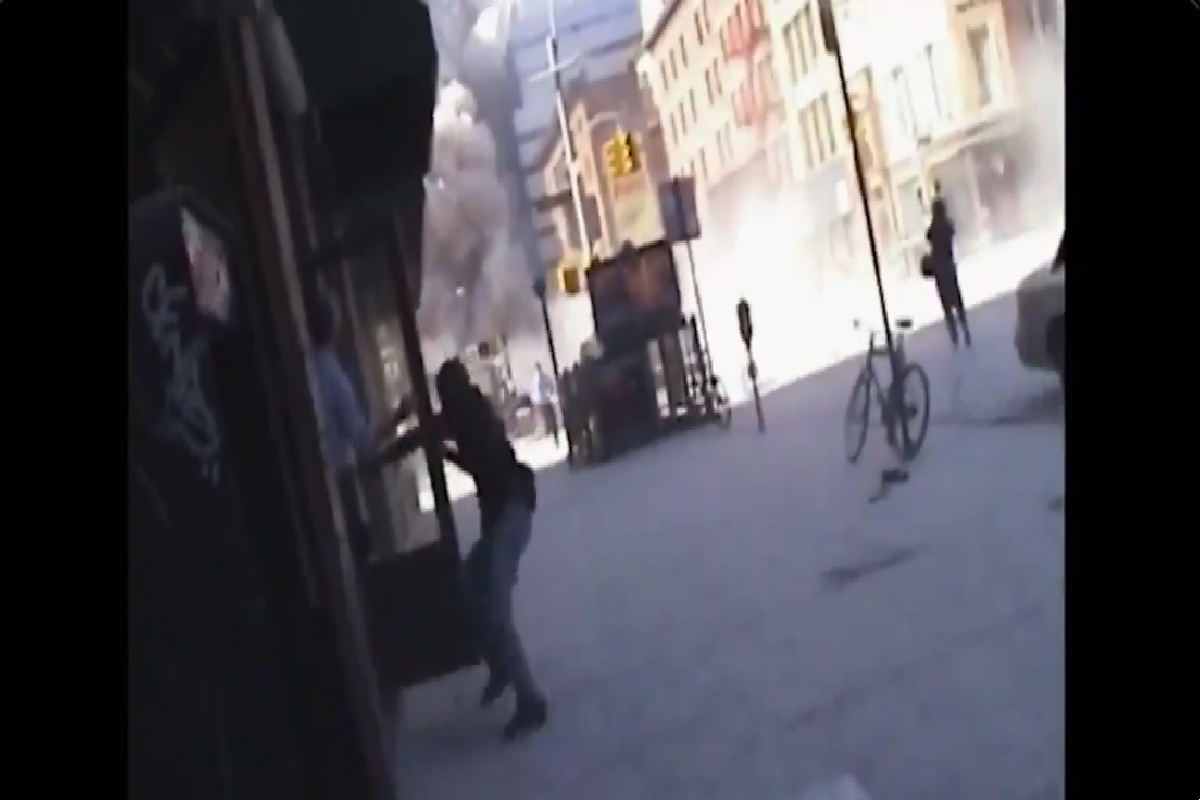 A unpublished video of the day of the terrorist attacks of the September 11, 2001 was shared on social networks, it is about the moment when a woman is saved by a man from the cloud of dust when the twin towers collapsed that day, 20 years ago.
According to the information, a woman captured the moment when a store owner saved her from the cloud of dust during the September 11 attack.
A store owner saves a woman's life from the wall of dust on 9/11 pic.twitter.com/ntE23KjevH

– Fifty Shades of Whey (@ davenewworld_2) September 12, 2021
After the deadly cloud of dust made its way through the city, the store owner did not let a woman leave the premises to collect her belongings.
The woman complained: "My censored is out there, my censored is there."
While the store owner refused to open the door.
Another employee yelled, "Whole building, look at the debris falling down the street.
"Don't open the door please."
As the dust completely covered the shop windows, the woman screamed "oh my God, oh my God."
"You're right, my God, you saved my life," said the woman, relieved to have been saved.
The amazing video was shared by u / PigParkerPt2 on Reddit this September 12 and has already accumulated thousands of likes and comments.
The scenes are shared after this September 11 marked the 20th anniversary of the chilling terrorist attacks of 2001.