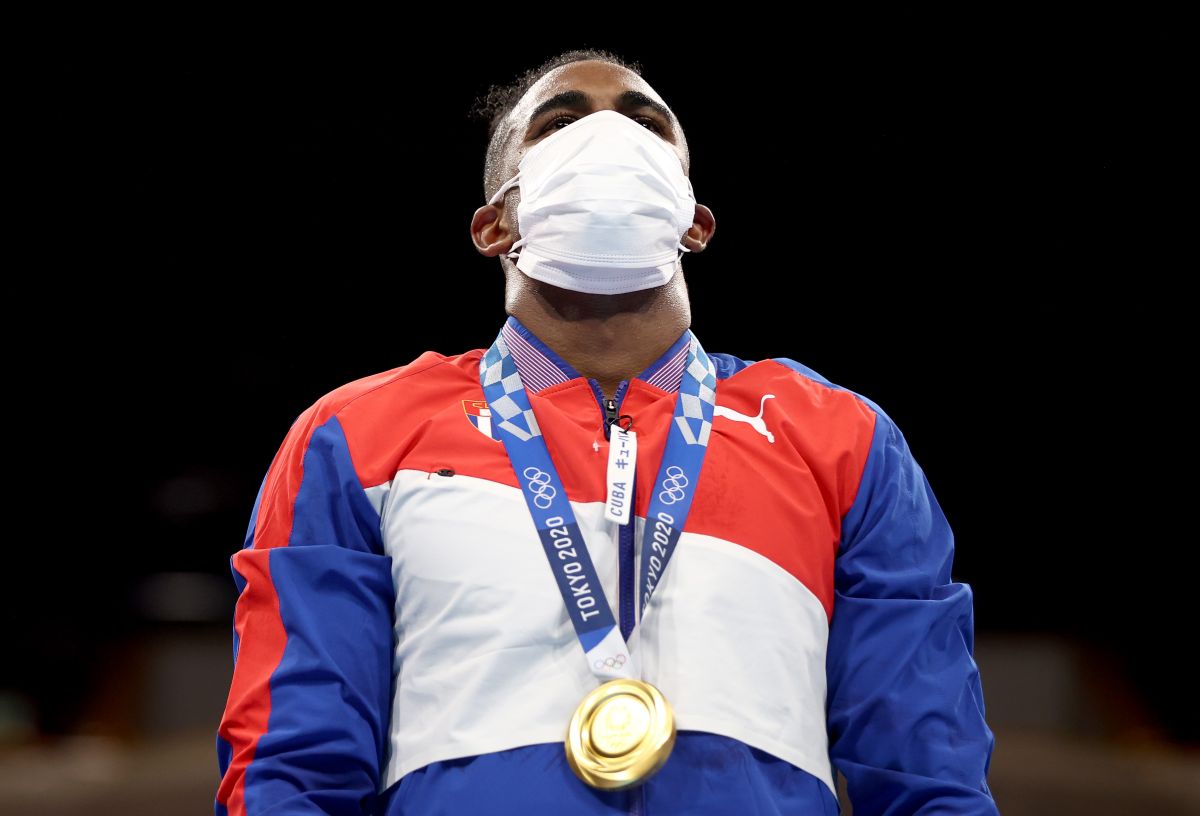 Photo: Buda Mendes / Getty Images
Ronnis Álvarez is one of the promises of Cuban boxing, a discipline that has given Cuba many joys. The young boxer won the gold medal in a Pan American qualifying tournament and upon returning home was greeted with an award that has caused outrage: a combo of food and basic necessities.
The images went viral following a tweet published by journalist Yusnaby Pérez, who wrote the following: "If you win a medal, the communist regime rewards you with a "food and staples combo." This includes "a pumpkin." It looks like a meme, but no".
Álvarez is a native of the city of Ciego de Ávila. In the photos we can see part of what he received: packages of sausages, cassava, a pumpkin, oil, banana, detergent, eggs and other essential items.
Unusual.
If you win a medal, the communist regime rewards you with a "food and staples combo." This includes "a pumpkin." It looks like a meme, but no. pic.twitter.com/KQDHMNLEgr

– Yusnaby Pérez (@Yusnaby) August 11, 2021