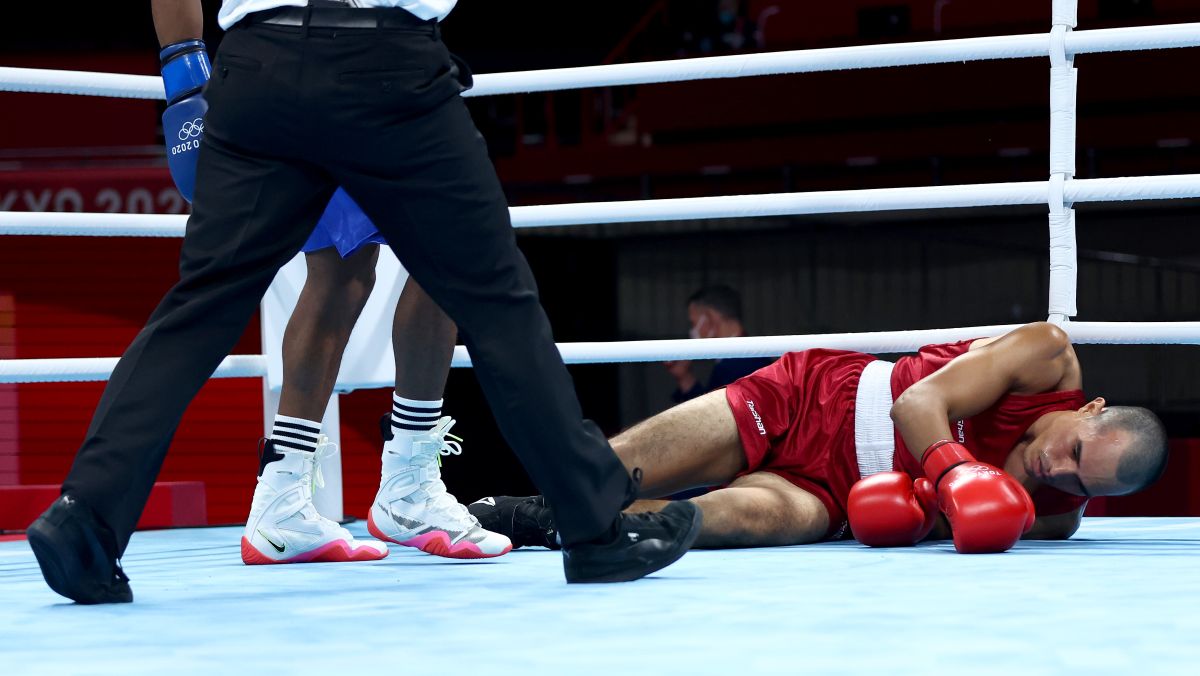 Photo: Buda Mendes / Getty Images
"Thank you Uruguay!" With a long publication on his Instagram and that grateful closure, the Venezuelan athlete Eldric Sella confirmed that he has moved to live in the Latin American country.
"Definitely the cold here is at a much higher level!", He added.
Following his participation in the Tokyo Olympics, the boxer was unable to return to Trinidad and Tobago, where he resided, because he does not have his valid passport.
The Uruguayan Foreign Ministry issued a statement indicating that "it received as resettled a citizen of Venezuelan nationality, counting on the support from the UN High Commissioner for Refugees (UNHCR) and the International Organization for Migration (IOM) ".
Both organizations helped Sella to compete in Japan with their efforts.
https://www.instagram.com/p/CSZhVbsLw7Y/?utm_source=ig_embed
Is already there
"At the request of UNHCR, Uruguay formally expressed its agreement to carry out the resettlement of the aforementioned person on July 15 of this year, having arrived in Uruguay in the past days", Adds the Ministry of Foreign Affairs, which states that this resettlement" will have the financial and technical support of UNHCR. "
His participation in Tokyo was modest, as he was defeated in his first match. He faced the Dominican boxer Euri Cedeño in the middleweight category.
The assault lasted only 67 seconds.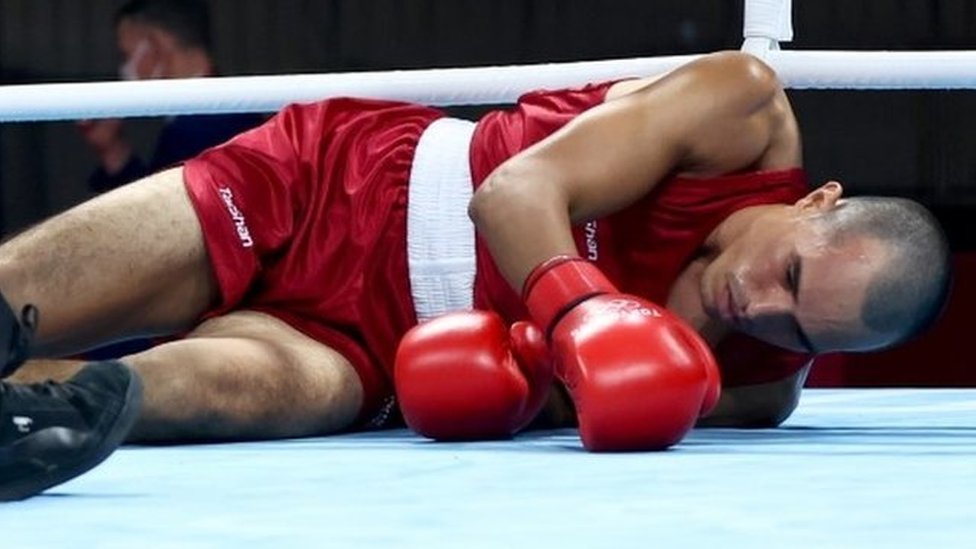 Sella, from the popular neighborhood of January 23 in Caracas, had taken on his shoulders the hopes of a nation plagued by an incessant economic, social and political crisis; intending to generate illusion among those who, like him, they were forced to seek refuge in another country, but also among those who stayed.
With only 18 years old he entered the Venezuelan national boxing team but the lack of resources after the economic crisis forced him to quit.
Amid instability, he left his native Caracas in 2018 and applied for asylum in Trinidad and Tobago, where he had been invited to compete in a tournament.
His father, his current coach, joined him shortly after in the Caribbean country, while Sella worked here and there, always keeping his dream in mind.
"Not a day went by that I will not think about going to the Olympics, in which he did not think about boxing, "he told the Games channel.
"When I was mixing cement, I was thinking about how it would help me in my boxing career. When I was mowing the lawn, I thought about how it would help me my boxing career. When I was painting a house, or whatever I was doing, I was always clear about what I wanted to do ".
So when he received approval to participate in Tokyo, he felt "alive" again.
In his Instagram post, he does not mention whether he will continue to practice boxing.
---
Now you can receive notifications from BBC Mundo. Download the new version of our app and activate them so you don't miss out on our best content.