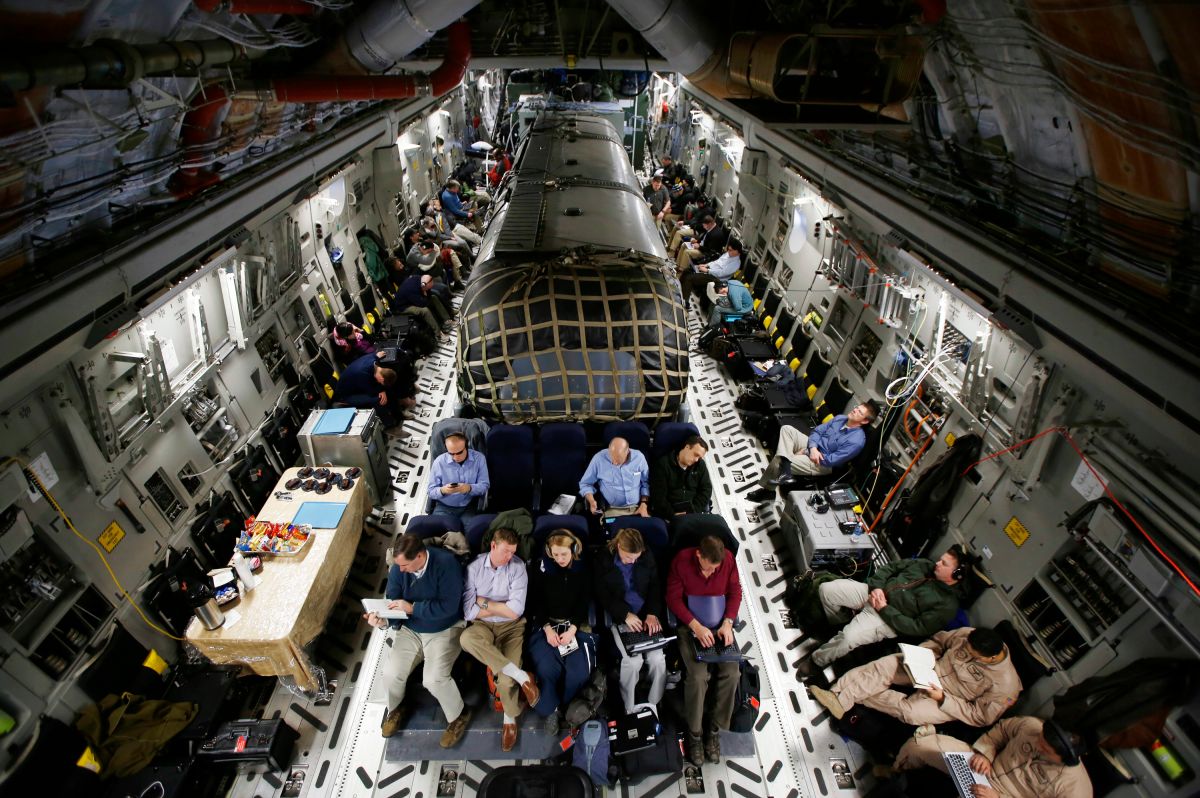 Photo: Jason Reed / Getty Images
WASHINGTON – The Air Force has launched an investigation into civilian deaths related to a C-17 flight from this country that departed from Kabul airport, including some reports of people falling from the plane while in the air and of human remains that were found in the landing gear of the ship.
According to the newspaper The Washigton Post, the investigation will be carried out by the Office of Special Investigations (OSI, for its acronym in English) of the Air Force and is expected to include interviews and an examination of videos of that flight that departed from the airport of the Afghan capital and that went viral on social media.
"OSI's review will be thorough to ensure that we obtain the facts related to this tragic incident," the Air Force said in a statement. "Our heart goes out to the families of the deceased," he added.
The armed forces reported on Tuesday that the plane briefly landed on the only Kabul airport runway available for deliver equipment and support evacuations that were being produced.
Before the crew could unload the equipment, "the aircraft was surrounded by hundreds of Afghan civilians that they had crossed the perimeter of the airport ", adds the communiqué of the Armed Forces and quoted by local US media.
Faced with the deterioration of the security situation, the C-17 crew decided to leave the airport ASAP, apparently without evacuating anyone.
Human remains found after landing at Al Udeid air base in Qatar
The human remains were found after the plane landed at Al Udeid Air Base in Qatar. The plane has been secured to collect the wreckage and inspect the rest of the aircraft, the newspaper said.
"The United States Air Force remains focused on maintaining security in [el aeropuerto de Kabul] to prevent a situation like this from happening again while we safely process Afghan civilians seeking to leave the country, "the statement said.
Thousands of Afghans arrived at Kabul airport to try to flee
Following the Taliban's takeover of Kabul, thousands of Afghans flocked to the capital's airport to try to flee the country while all commercial flights were canceled.
The Afghans managed to enter the runways and some of them recorded images in which dozens of people tried to board the American plane as it took off.
In those videos, which were widely disseminated on social networks, it was seen how at least two bodies fell from the device when it was already in the air.
It may interest you: