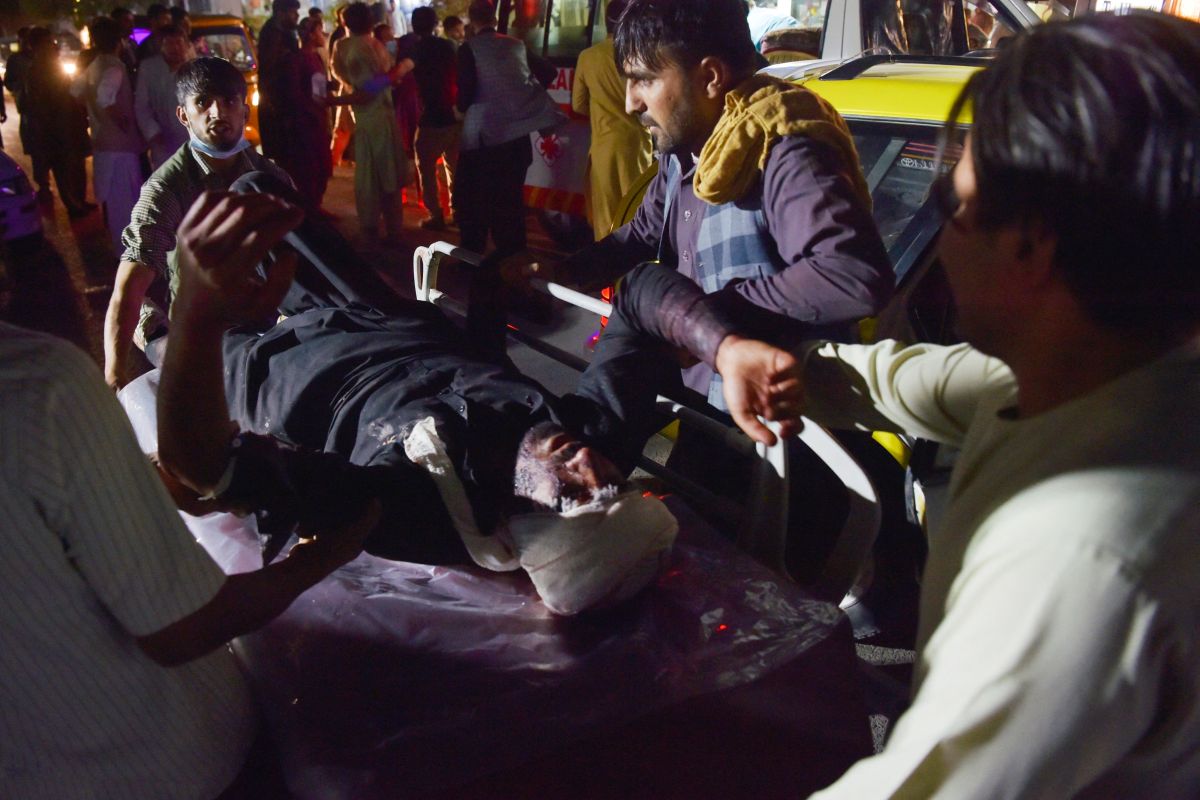 Photo: WAKIL KOHSAR / AFP / Getty Images
Authorities in the United States continue evictions in Afghanistan after the suicide attack on Thursday near the airport that left some 90 dead, including 13 US servicemen.
"U.S we will not be deterred by terrorists, we are not going to let them paralyze our mission. We are going to continue the evacuation, "US President Joe Biden said at a press conference yesterday.
Incidentally, the president assured that efforts do not cease to find those responsible for the attack that left at least 150 injured.
"We are not going to forgive. We will not forget. We are going to hunt them down and make them pay, "added Biden.
Taliban condemn attacks near airport
The ISIS-K criminal group, an affiliate in Afghanistan and Pakistan of the terrorist organization, claimed responsibility for the attack.
Zabihullah Mujahid, a spokesman for the Taliban, condemned the attacks while noting that the incident was reported in an area that the US is supposed to have control over security.
Terrorist exploded a bomb vest
The head of the US Central Command (CENTCOM), General Kenneth McKenzie, detailed that a suicide of the Islamic State (ISIS) blew up a vest bomb at one of the entrances to the Kabul airport, the so-called Abbey Gate.
Shortly after, a second suicide bomber activated a similar bomb near the Baron Hotel, near the airfield, at a time when thousands of Afghan citizens were trying to enter the facility to leave the country.
United States and Coalition Forces some 12,500 people were evacuated on Thursday from Kabul Hamid Karzai International Airport.
The White House indicated that US military flights transported approximately 8,500 people while those of the coalition mobilized another 4,000.
Since last August 14, when the evictions began, the US has removed about 105,000 from the Asian country.
It may interest you: