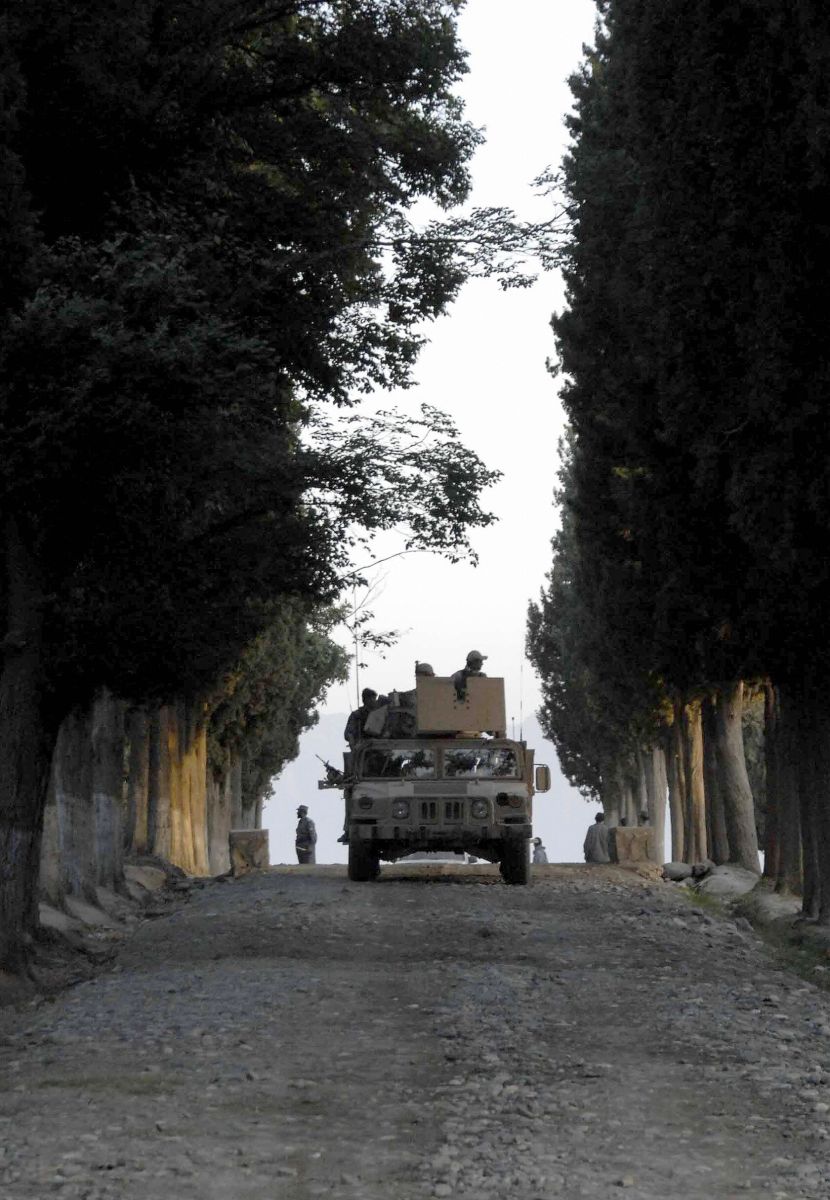 Photo: DAVID GUNN / AFP / Getty Images
The attack on elements of the Islamic State in Afghanistan by the United States in retaliation for the attack near the Kabul airport that left 13 Marines dead would have hit its target.
US Navy spokesman William Urban told Reuters the attack would have killed a member of the terrorist group in Nangahar province linked to Thursday's massacre.
The rush, which was approved by President Joe Biden, occurred less than 48 hours after suicide bombing of the ISIS-K branch which caused the death of at least 170 people, 13 of these US military personnel.
Urban said he has no information on civilian deaths as a result of the revenge move.
The US armed forces carried out a counterterrorism operation on the horizon against an ISIS-K strategy, the Pentagon confirmed.
"The unmanned aerial attack occurred in the Nangahar province of Afghanistan. Initial indications point to us killing the target. We have no information on civilian deaths, "they indicated from the headquarters of the US Department of Defense.
Two ISIS members reportedly killed in the drone attack
The reaper drone, launched from the Middle East, hit the militant when he was in a car with an ISIS partner.
The companion would also have died in the incident.
A resident of the province's capital city of Jalalabad said he heard several explosions during midnight on Friday.
"Today we verified and heard that there was an air attack that hit the home of a civilian," Sayed Ekram told Reuters, adding that he had no information on deaths from the attack.
Meanwhile, a Taliban commander said that some members of ISIS-K were arrested in connection with the attack on the airport that also left some 150 people injured.
"They are being questioned by our intelligence team," said the commander.
Earlier this Friday, the US authorities warned their citizens that they should stay away from the facilities of the Hamid Karzai International Airport, despite the fact that US forces indicated that they would continue with the evacuations in order to complete the process by the agreed date of August 31. .
"American citizens who are at the Abbey gate, the East, North or the door of the New Ministry of the Interior, must leave the area immediately," ordered the US State Department.
A similar alert was issued shortly before Thursday's suicide attack.
It may interest you: