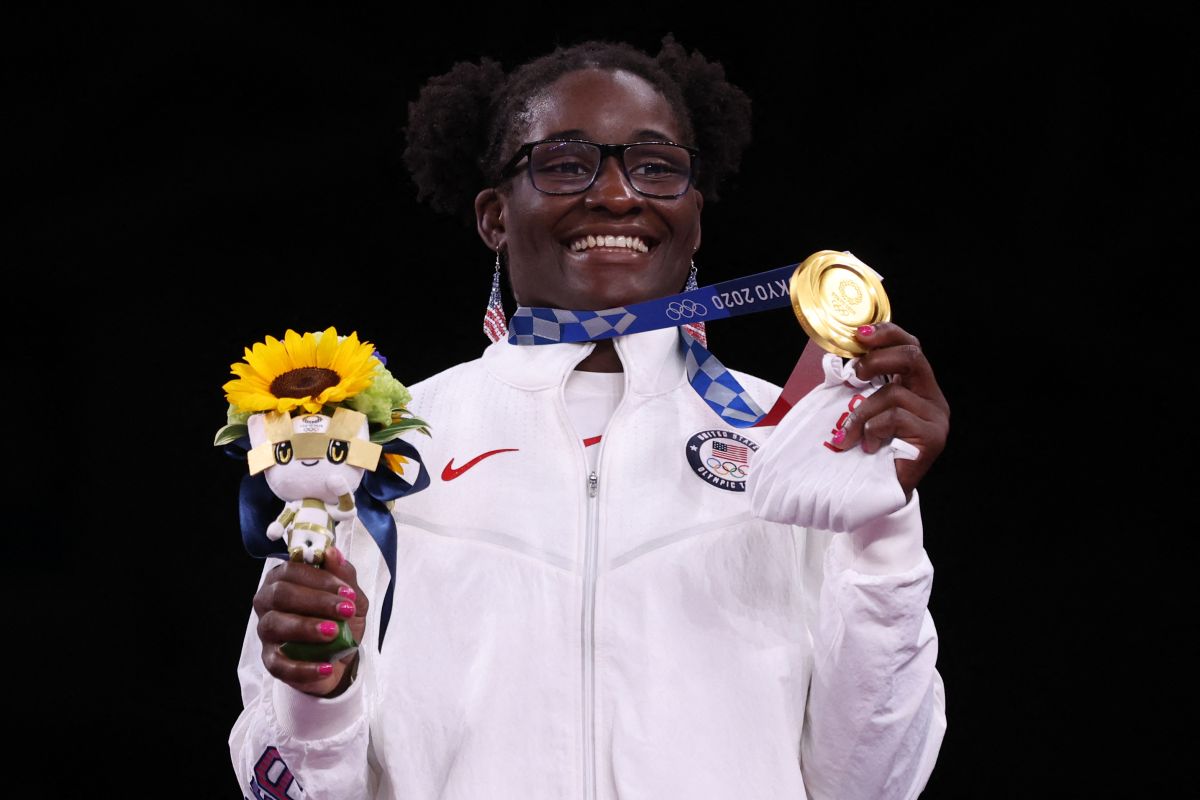 Photo: JACK GUEZ / Getty Images
Tamyra Mensah-Stock, the young winner of the gold medal in wrestling At the Tokyo 2021 Olympic Games, in addition to having great physical strength, he also has a great heart and wants to share his Olympic award with his mother.
The American athlete defeated Blessing Oborududu of the Nigerian team 4-1 and won the gold medal, along with a financial stimulus of $ 37,500 from the Olympic and Paralympic Committee of the United States.
Tamyra spoke to People about what she is going to do with her award, which she intends to share with those who helped her reach the Olympic summit, like her mother.
"I made him a promise and he loves to cook," says Mensah-Stock of plans give his mother a food truck.
He remembers that his mother had a portable grill with which she made and sold food to help the family finances, and she said to him: "So, how about I buy you a food truck and you can be wherever you want to be?" And she says, "(My mom) was ecstatic. She says, 'Yes, I would love to.' This was five years ago, but she kept insisting, 'Wait, Mommy, please wait.' "
And finally the time came, the efforts and sacrifices were worth it and Mensah-Stock is ready to help make the "dream come true". Mother and daughter are excited and already have a name in mind for the truck: "La Mariquita".
"It's going to be nice. It will be legal. It's going to be fun, "says Tamyra. "She is always doing exhausting work and … I have seen her fighting since my father died and I do not like to see him," says the 28-year-old athlete.
Champion's father tragically died in a car accident while she was in high school. He had been driving home from one of his games.
Tamyra says that if he had been alive to see the moment when he won the gold medal, he would have been the "loudest" in the stadium. "He was by far my biggest fan."
"Everyone is now seeing the greatness that I felt was inside of me and that my family and friends felt that it was inside of me ", commented the medalist on the moment in which she made history.
You may also like:
Vaccine against Covid-19: Companies will charge monthly deductions of up to $ 50 dollars to unvaccinated workers
What Makes Doha International Airport the Best in the World Singapore Airport Dethroned as the Best in the World
COVID-19 vaccination card: what to do if you lose it