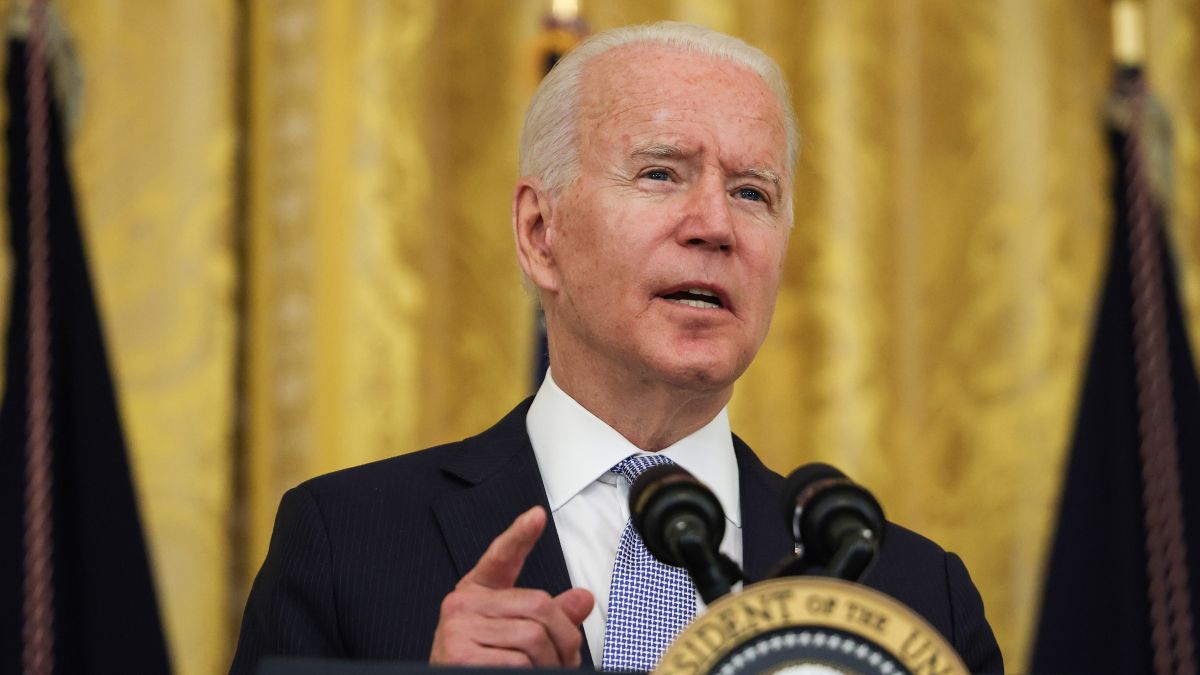 Photo: Anna Moneymaker / Getty Images
President Joe Biden had a goal of vaccinating 70% of America's citizens with at least one dose of the COVID vaccine.. However, to date this figure has not been reached and, in fact, cases of infections are increasing, which is causing the requirements for the use of masks to be re-implemented.
In the rush that all people are vaccinated, President Biden suggested that state and city governments offer $ 100 to each newly vaccinated person. The money could be taken from your American Rescue Plan.
This was proposed by the president after New York City Mayor Bill De Blasio announced Wednesday that he would give $ 100 to get vaccinated.
There has been an increase in COVID cases in the last two weeks. And is that many southern states have seen increases of more than 200% in the number of new coronavirus cases in these last two weeks.
While this is happening, the vaccination rate barely increased between the end of June and July, as, thus far, only 69.4% of people in the United States have been vaccinated with at least one dose.
Secondly, Rhode Island is leading the increase in new cases of coronavirus contagion, presenting an increase of 340%. This despite the fact that 61% of the people are fully vaccinated in this state, which is one of the highest percentages in the country.
Here, fully vaccinated people are not required to wear the masks. However, schools are asking both students and teachers to wear masks regardless of whether they are already vaccinated or not.
The neighboring states of Rhode Island, Connecticut and Massachusetts, have also seen increases of more than 200% in COVID cases in the last 14 days. About 63% of Connecticut's population is fully vaccinated, and roughly 64% of the Massachusetts population is, too.
The south has also seen increases in new cases of coronavirus, although in the states of this region the vaccination numbers are lower. In fact, Louisiana and Alabama had increases of more than 200% in new cases in the last 14 days.
Louisiana had 36.7% of its population fully vaccinated at time of publication, while Alabama had the lowest vaccination rate of the 50 states at 34.2%.
–You may also be interested: IRS sends 1.5 million tax refunds of $ 1,600 each on average