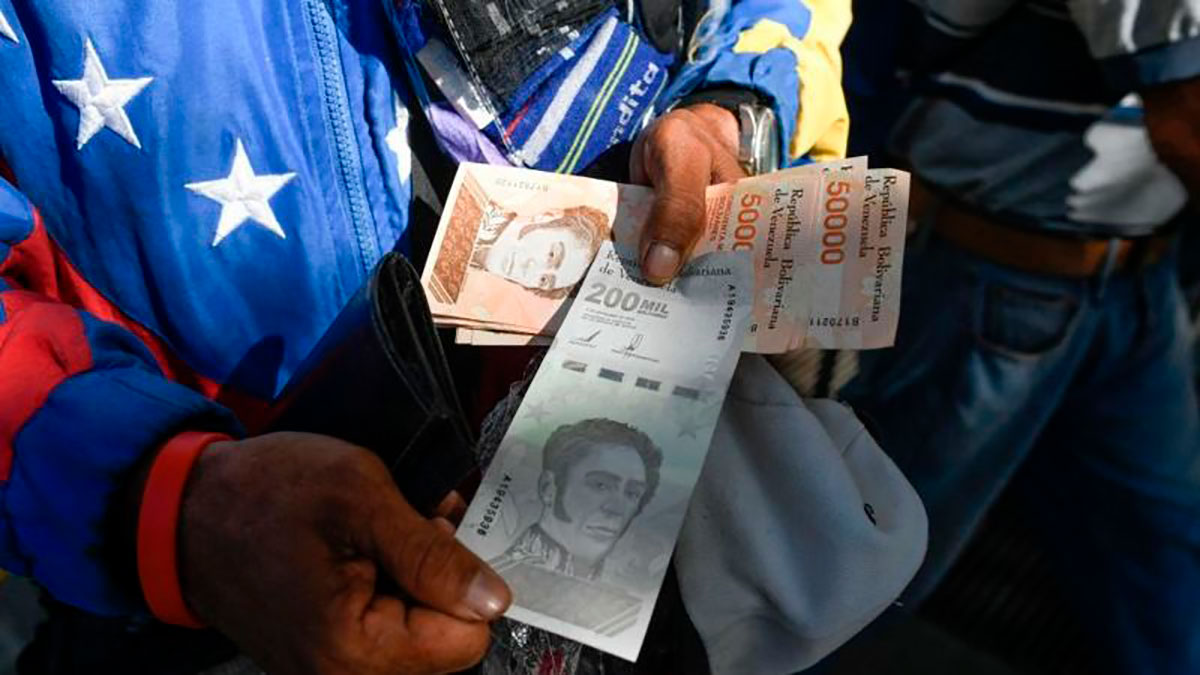 The Venezuelan Central Bank (BCV) announced that as of October six zeros will be eliminated from its currency, which will also change its name.
"As of October 1, 2021, the digital bolivar will come into effect, by applying a monetary scale that removes six zeros from the national currency. In other words, all monetary amounts and everything expressed in national currency will be divided by one million (1,000,000) ", indicated the BCV in a statement released by the Minister of Communication, Freddy Ñáñez.
East it is not the first conversion process of the local currency, but this has not been able to counteract the hyperinflation process that the country is experiencing.
In 2007, three zeros were eliminated and the bolívar fuerte was born. Eleven years later, five zeros were removed and the sovereign bolivar.
The new name of the currency is based, according to the BCV statement, "on the deepening and development of the digital economy" in Venezuela.
Despite this, tickets will continue to be issued, although they are being used less and less.
The EFE news agency reported that the dollar is the majority currency when making cash payments and, in the case of using bolivars, most payments are made "by card or with automatic transfers through a platform called Mobile Payment."
The BBC Mundo journalist Guillermo D. Olmo reported in early 2021 that it was estimated "that more than 55% of transactions in the country are already carried out in dollars."
The change in currency has been described by economic authorities as "a historical milestone necessary at a time when the country begins the path of economic recovery ".
The BCV added that the introduction of the digital bolivar will not affect the value of the currency and that "the reference exchange rate will continue to be the one determined by the Venezuelan exchange market system."
---
Now you can receive notifications from BBC Mundo. Download the new version of our app and activate them so you don't miss out on our best content.