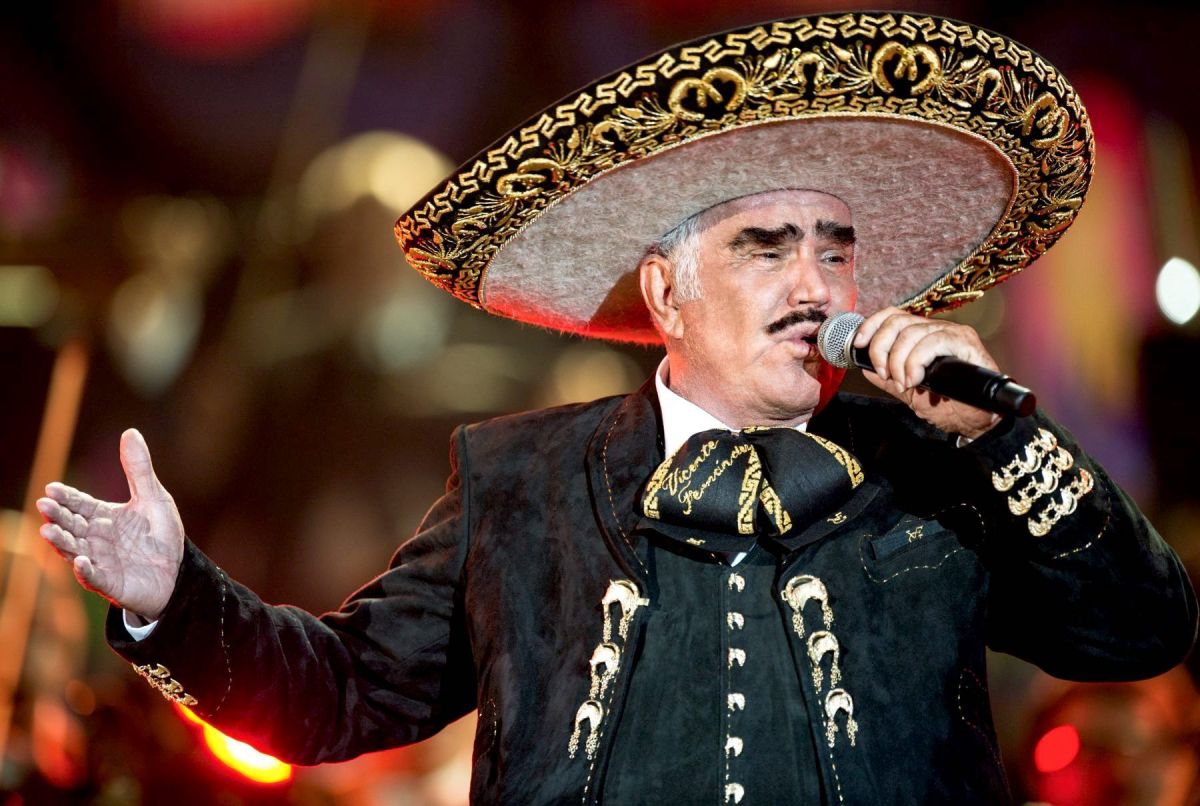 From the Country 2000 hospital in which Vicente Fernández remains Since last August 6, the fifth official report on the singer's state of health was released, where they confirmed that his evolution continues to be slow and that he remains in intensive care.
On behalf of the Fernández family, Dr. Francisco López thanked the 81-year-old interpreter for the support and affection he continues to receive, who was admitted as a result of a spectacular fall that injured his vertebrae.
24 days after their stay in the exclusive hospital located in Guadalajara, Jalisco, they revealed that the current state of health of the "Charro de Huentitán" is stationary and remains very stable. However, derived from the aftermath of the disease he suffers and the inability to be able to swallow effectively, a probe was placed on him last Friday.
"Due to the time of evolution, it was necessary to place a special feeding tube, called a gastrostomy. It is a probe that is placed directly on the stomach, by minimally invasion. A procedure was carried out without any complications, without eventualities. At the moment it is used by performing a feeding through this route, all in order to give comfort and remove the feeding tube that was through the nose ".
The specialist pointed out that the interpreter remains awake and is constantly undergoing rehabilitation therapy on a scheduled basis, he nods with his head and with his eyes.
Although it has shown little progress in swallowing, in relation to the lungs it remains stable and it already presents spontaneously breathing on a constant basis.
"He already has spontaneous breaths, that's very good. We hope to progress it shortly and place oxygen only through the tracheostomy ".
In the cardiovascular state it remains stable, without eventualities and has not shown urinary infections; but he must continue his rehabilitation for an indefinite period of time.
In order to avoid speculation, and in accordance with the evolution presented by the singer, the medical team has decided to suspend the press conferences, so the next information they share will be through a newsletter delivered to the press department of the Fernández family.
You may also like: