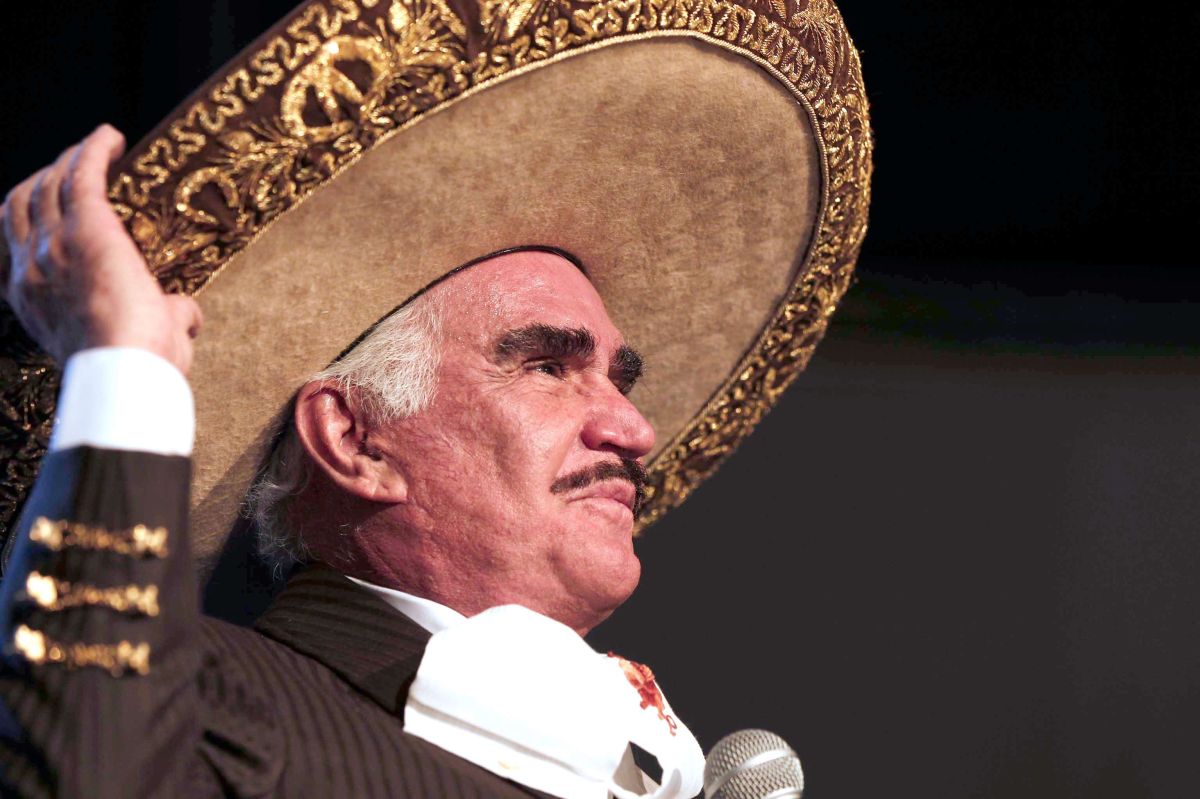 After various reports were released regarding the current health of Vicente Fernandez, thousands of fans have expressed concern, showing their affection by wearing flowers and more recently making a mural outside the hospital where he is admitted.
He was the renowned artist Roberto Marquez, who is a loyal fan of the singer, who He decided to pay tribute to him and incidentally encourage him a bit with what he does best: a painting.
According to the interview that Roberto had with EFE, from the moment he heard that Vicente was facing a serious situation, He decided to travel with all the necessary material to Guadalajara, since he lives in Texas.
Once in the city, he prepared a mural for him where one of the main objectives was embody the legacy that their music has represented for Mexican popular culture waiting like this be able to deliver it soon to the patriarch of the Fernández dynasty.
"What happened with Vicente and I thought that I could not miss it, come to give support in a difficult situation and that it is also my land, it would have been a disgrace not to come," said the muralist.
🎨 Mexican fans paint a mural and leave flowers for the health of #Vicente Fernandez 👇 pic.twitter.com/USbxiPSxL4

– The Voice of Michoacán (@vozmichoacan) August 15, 2021
"For me, he is one of the people that inspires me the most, when I come home and I need to relax I always put on his music, it's what I always return to, I like all his music, but especially the song 'Sleeping Volcanoes' , but all his music is beautiful, "he shared.
Vicente Fernández is still hospitalized after suffering a fall, which caused a momentary loss of mobility in his arms and legs, according to the latest reports on his state of health.
---