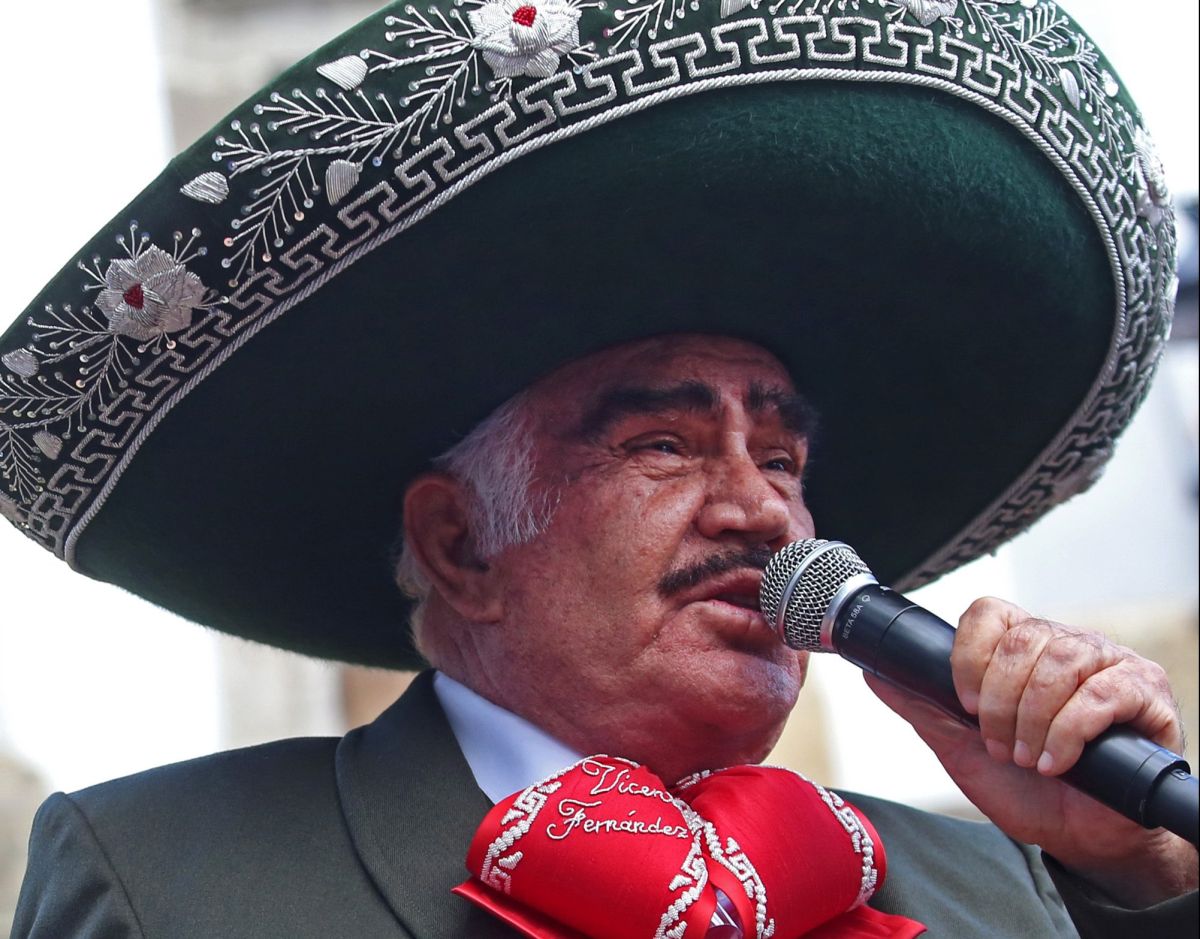 During the first press conference offered by the doctors who attend to Vicente Fernandez, it was announced that the singer entered the hospital last Friday, August 6 and was operated on after losing mobility in arms and legs.
Dr. Francisco López González was in charge of sharing some details about the accident that the iconic Mexican singer suffered at his home just over a week ago, which caused him serious fractures for which he had to be operated on.
"Mr. Vicente Fernández Gómez suffers a fall from his own height, which causes an injury to his cervical spine, which is why he is immediately transferred to this institution with loss of function at that time in terms of his movement in the four extremities, which is why it leads us to perform emergency surgery ".
He continued to ensure that under this condition and after surgery, he started with the problem of a respiratory deterioration that required ventilatory support, as well as having it partially sedated to improve your personal comfort.
According to the medical report, "El Charro de Huentitán" presented some mobility complications, but thanks to the prompt medical response remains stable, awake and already under mild sedation, in addition to staying with rehabilitation therapy from his admission and the first hours of hospital stay.
"In some extension studies after surgery we found an acute infection that affects the peripheral nerves, a disease that is also related to the loss of strength and general mobility and has an atypical and aggressive presentation."
Although the medical team emphasizes that the singer is under treatment, they are still waiting for a response, the recovery of mobility and respiratory effort.
After a visit made this Saturday afternoon, Vicente Fernandez Jr. shared before the camera of Despierta América that the doctors informed the family that his father "had a very good night".
For her part, Doña Cuquita, the singer's wife, preferred not to attend the media that were waiting for a few words.
You may also like: