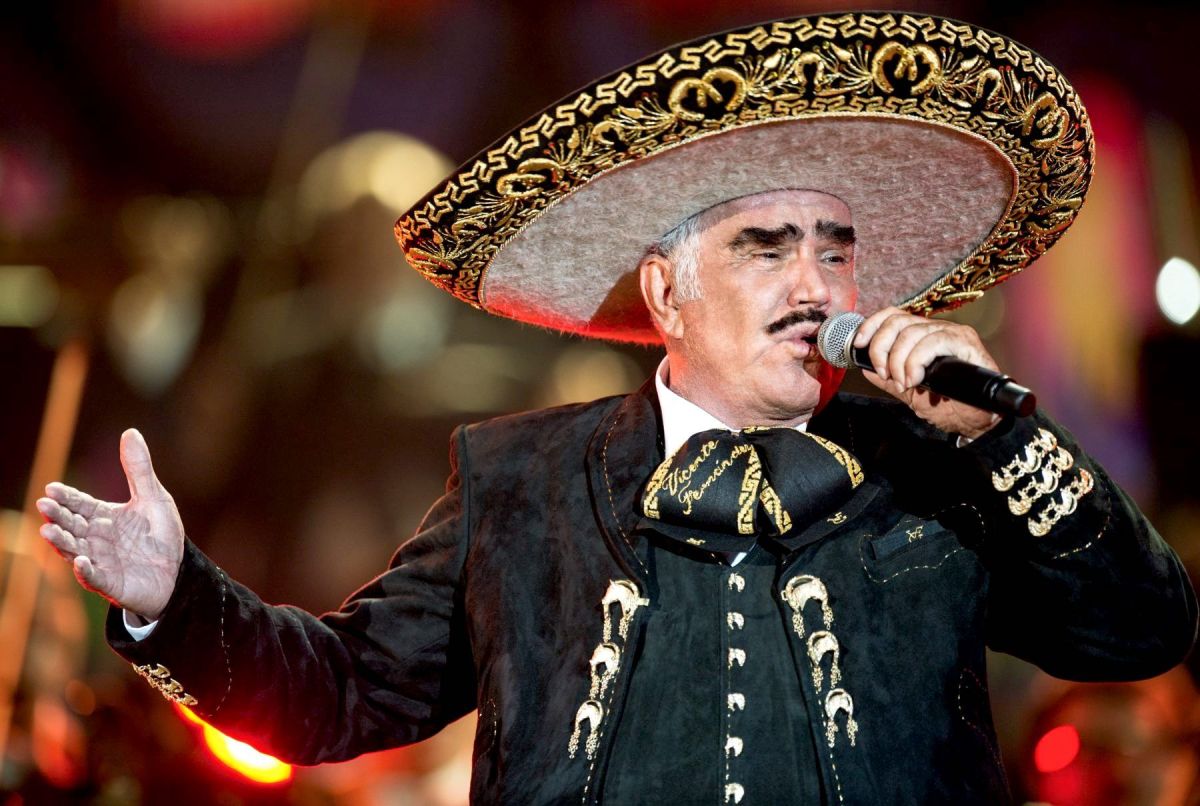 The family of Vicente Fernandez He sought a second medical opinion on the state of health of the "Charro de Huentitán", who remains hospitalized for the Guillain-Barré Syndrome that he suffers.
The CEO of Hospital Country 2000, Ever Rodriguez Arias, indicated that Vicente Fernández's family contacted Timothy Hernandez, a doctor from the United States, who reviewed Vicente and assured that the singer is well cared for and would not add any different aspect.
"Today Mr. Vicente is in intensive care for 18 days. I am going to refer to a medical concept called second opinion, which is used to find an opinion different from that of the treating doctors. This in order to give greater security.
"This second opinion was given by a doctor from the United States, an internist from San Antonio, Texas, Timothy Hernández, who was in the hospital yesterday, explored the patient, reviewed the clinical file, toured the entire hospital and spoke with the treating physicians. With this Dr. Timothy gives an opinion: Mr. Vicente Fernández, it is very well treated, well managed. He does not add any aspect other than what is being given to the hospital".
It was also reported that the interpreter of "La Ley del Monte" remains in critical but stable condition.
The singer continues to depend on a ventilator but does not have respiratory complications or infections.
"Neurologically, he is still awake, with fluctuations in his state of asleep and awake, you understand. In the ventilatory condition, it is still dependent on a ventilator even with spontaneous breathing effort, but requires support by means of a ventilator, with spontaneous breaths being alternated "
"The condition continues to be stable and we are not exempt from any eventuality. Now is to wait for the evolution of the day to day", Said the doctor Luis Arturo Gómez.
Vicente Fernández was admitted for a fall that caused an injury to his vertebrae, and then Guillain-Barré Syndrome was detected.
Alex Fernández postpones his religious wedding due to Vicente Fernández's health