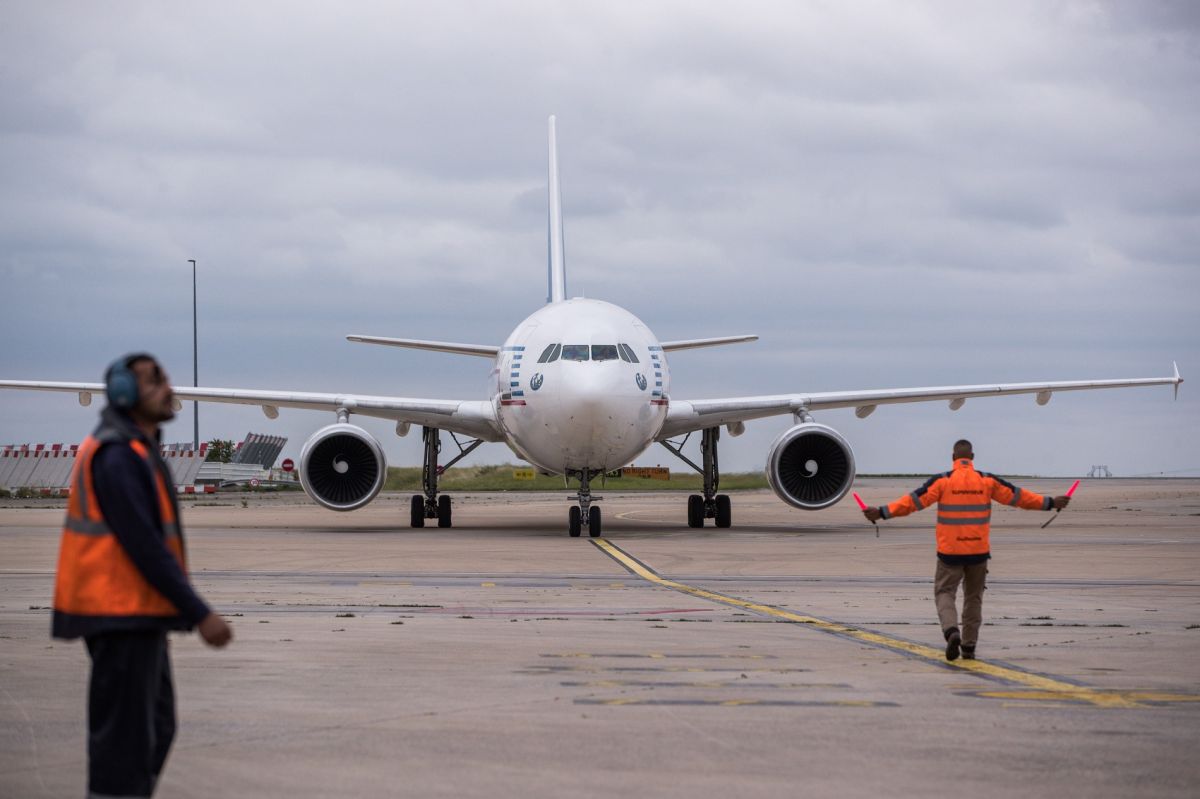 Between the multiple images that have been revealed of the chaos and drama that is experienced in Afghanistan with the rise of the Taliban to command there is a video, taken with an airplane camera, that shows a man stuck in the outer equipment and moving as if it were paper.
This is one of the people who managed to get on the tires of the aircraft at the Kabul airport. At least one other person fell from the plane, but another would have been stuck.
A report from the Washington Post indicates that when the ship landed "human remains were found" in the aircraft.
"Human remains were found in the tire hole of a US Air Force C-17 plane that departed from Kabul airport on Monday, according to three people familiar with the matter," published the Post.
Shocking photages of an afghan when clinging on aircraft. #kabulairport #KabulHasFallen #Kabul #Afghanistan #Afghanistan #Taliban #Talibans #Biden #USAF Kabul https://t.co/04ZJqWyfq1 pic.twitter.com/4yOriDwBb4

– New Horizon (@NHN_Newhorizon) August 17, 2021
Other videos and photos show the chaos in Afghanistan, including the first actions of the Taliban, such as the "ride" of an alleged thief tied up.
Desperation also continues at the Kabul airport, where the US military continues with the withdrawal of Afghan allies, but civil organizations, such as RAICES, accuse that thousands of people eligible for visas were abandoned by the US.
President Joe Biden announced a special fund to help Afghan allies and their families.