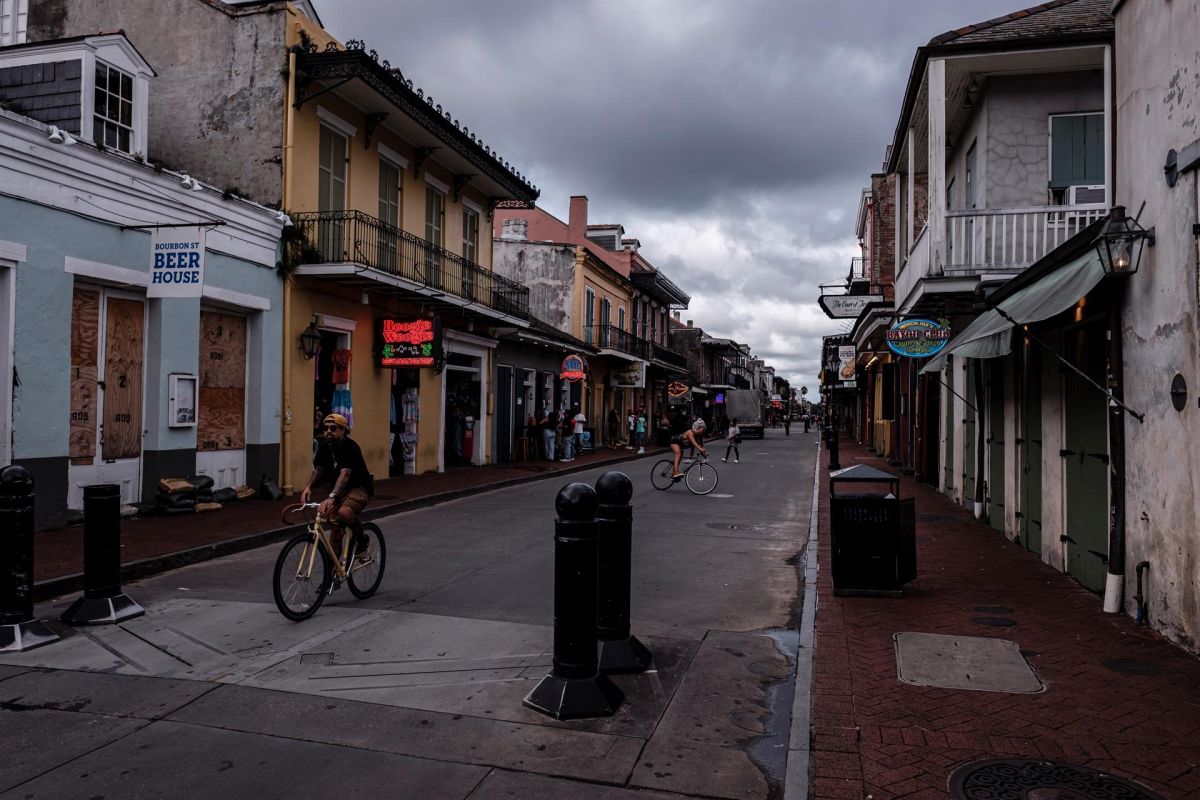 The ravages of Hurricane Ida in the state of Louisiana have been increasing by the minute since it arrived in the state this Sunday. Given the intensity of the storm surge that reached grade 4, it was possible to capture the moment in which the roof of a hospital succumbed and he was expelled from its place.
In an incredible video posted by the NBC New Orleans reporter Christina Watkins, you can see the exact moment when part of the roof of the Lady of the Sea General Hospital of the parish of Lafourche was detached by the inclement passage of the wind.
LAFOURCE PARISH: Part of the roof of Lady of the Sea General Hospital, in Galliano, blew off. 😳@BrennanMatherne told me @LafourcheSO is hearing reports of some broken power poles, roof damage, some structure damage. @wdsu #HurricaneIda pic.twitter.com/iXMmURLNH2

– Christina Watkins (@CWatkinsWDSU) August 29, 2021
With maximum winds of approximately 150 mph, reported by the National Hurricane Center (NHC)Hurricane Ida has forced the displacement of thousands of people to safer areas and the urgency of rescue by others.
Timothy Soignet, sheriff of the parish of Terrebonne, one of the most affected by the storm surge, pointed out that they have received a significant number of calls and that they will try to help as many people as possible.
He added in statements to The Weather Channel that first responders had to navigate between power lines and countless debris left by the Ida pass in the area in order to be able to rescue people who have been trapped in the debris.
Reports from different towns in Louisiana determined that a good number of buildings have been destroyed and some power towers have stopped working, keeping without electricity and isolated to many of the state's citizens.
State officials said rescuers would have a difficult time reaching people who need help because of the amount of debris left by the hurricane, to the point where it could take up to 72 hours to reach certain danger zones.
In a latest report published by the NHC, Ida's trajectory has shifted to northern Louisiana, and storm surges persist into the hours of the night this Sunday. They also reported flash floods in parts of the southeastern state.
Hurricane #Going Advisory 16: Ida Turning Northward Over Southeastern Louisiana. Catastrophic Storm Surge, Extreme Winds, and Flash Flooding Continue in Portions of Southeastern Louisiana. https://t.co/VqHn0u1vgc

– National Hurricane Center (@NHC_Atlantic) August 30, 2021
Meanwhile, the New Orleans National Weather Service (NWS), warned citizens who are sheltered not to leave the place where they are, not even to help other people, as this would represent danger "And even worse in the dark".
As expected, this dangerous tropical storm hit Louisiana just 16 years after Hurricane Katrina hit, when in 2005 it took the lives of 1,833 people and caused a significant amount of material losses.
You may also like:
VIDEO: Hurricane Ida's passage through Louisiana has left countless damage and thousands of people cut off
Governor of Louisiana deployed the National Guard and asked residents to take shelter within the next 72 hours
Hurricane Ida makes landfall in the United States in category 4; they fear it will be more devastating than Katrina