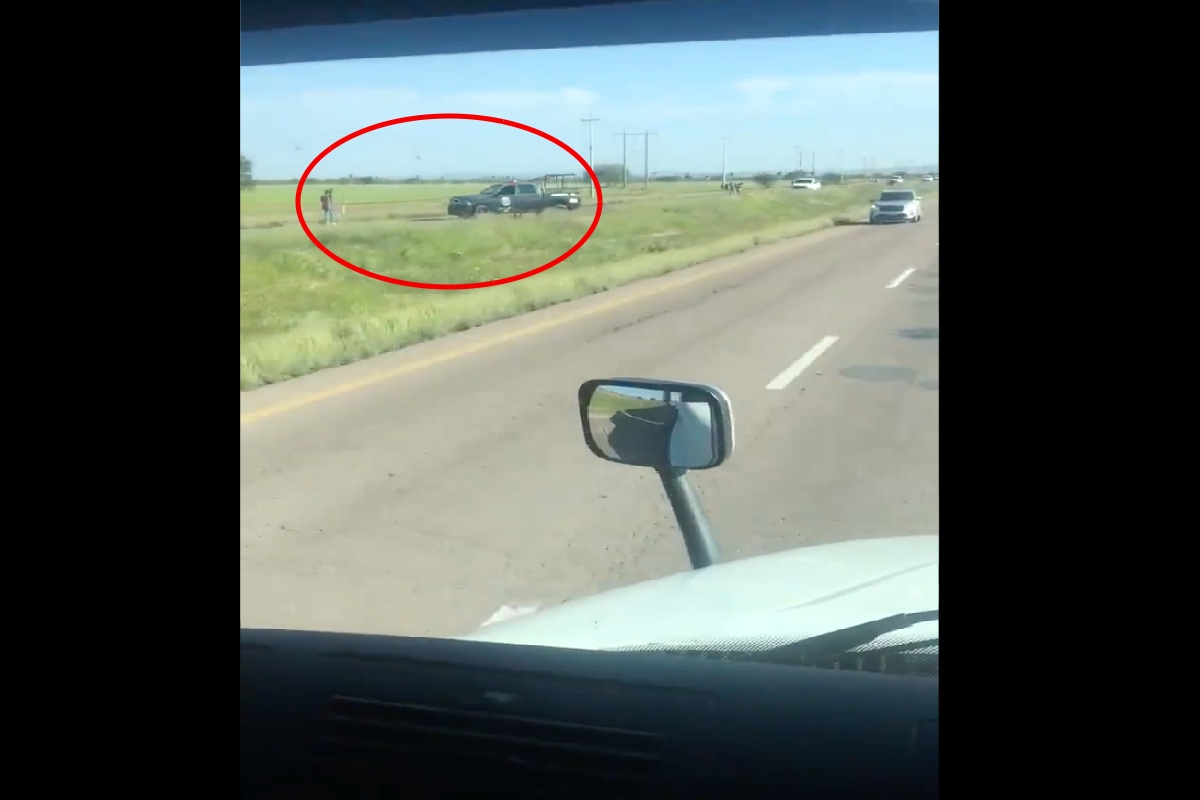 Photo: Video capture / Courtesy
The bodies of five men were located on federal highway 49 in the municipality of Fresnillo, in the state of Zacatecas in Mexico where there is a violent dispute between the Jalisco New Generation Cartel (CJNG) commanded by Nemesio Oseguera Cervantes, alias El Mencho, Señor de los Gallos or El Gallero, and the Sinaloa Cartel (CDS) and its Group Arrows, supposedly an elite team at the service of Ismael "el Mayo" Zambada.
According to state authorities, the discovery occurred near the Rancho Grande community after motorists reported the incident to 911.
That's one of like 10 bodies lying handcuffed on the Fresnillo to Río Grande Zac highway right now! Those are your achievements? pic.twitter.com/rmFWboG8GY

– Ce go fl (@ go12557137) August 13, 2021
-Read more: El Chapo's son sends a message to AMLO and treacherous men // VIDEO: Hitmen are filmed when they murder a young girl
The victims were cowering and showed signs of torture.
The site was attended by state and federal forces, who partially closed circulation because the bodies were scattered several yards away.
And the violence between the CJNG and the Sinaloa Cartel continues
Just hours before the bodies of six people were hung from a vehicular bridge over State Highway 120, in the capital of the state of Zacatecas.
Police detected four bodies still hanging from ropes tied to the bridge, while two others had fallen to the asphalt.
Since last June, the findings of the dead hanging from bridges vehicles have been a constant in Zacatecas, due to the violence between criminals who dispute the square for the passage of drugs and weapons.
On July 5, the bodies of two men were hung from a bridge in the Zacatecan capital.
On June 23, the bodies of two police officers from San Luis Potosí, who had a disappearance report, were hanged on the Arroyo de las Sirena bridges, and on June 19, the bodies of three people were left on a bridge in Fresnillo.
-You may also like:
· VIDEO: Hitmen are filmed while murdering a young girl // El Kalimba, whipped women and ended up dismembered
· Well-known porn actress reveals extreme sexual tastes of children of Chapo Guzmán // VIDEO: This is how the Catrina of the CJNG died
VIDEO: CJNG dismembers a woman alive // ​​The actor who gave life to Gohan in Dragon Ball is shot to death
· VIDEO: They kill a narcocorrido singer with 100 bullets; that's how his truck was