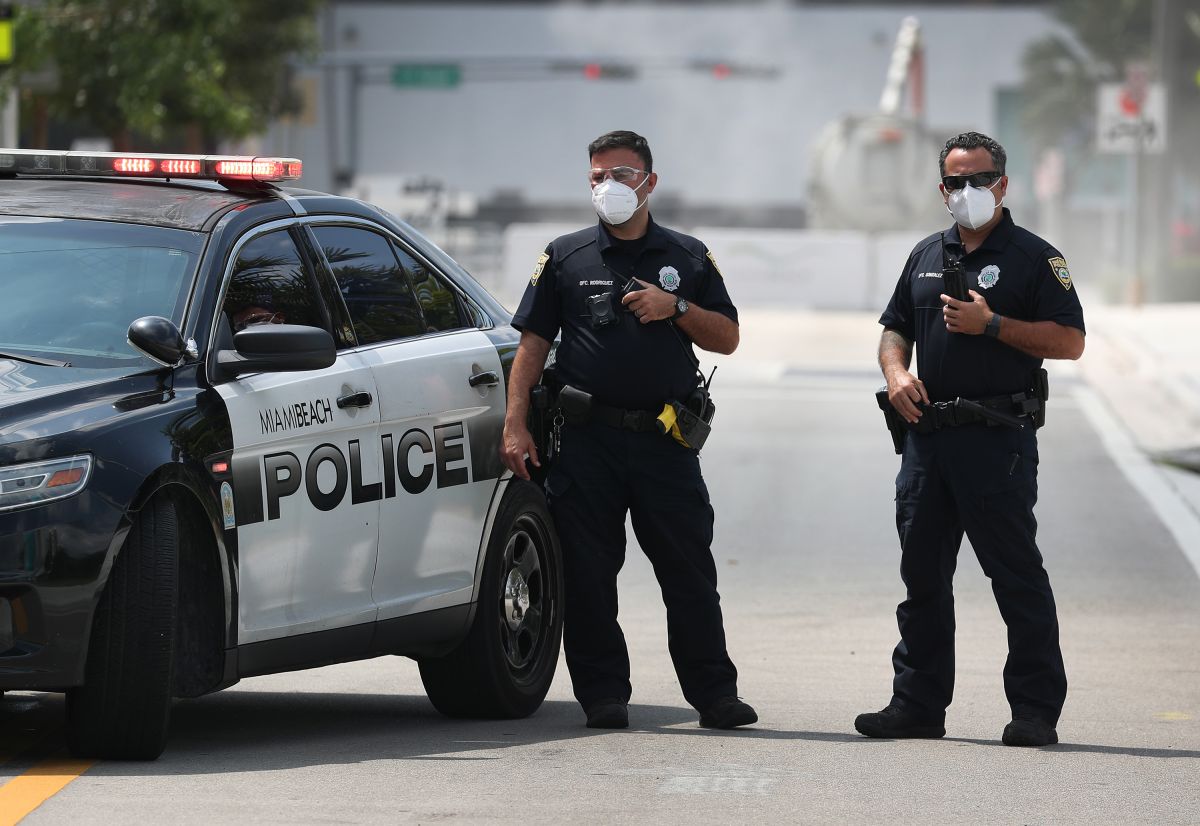 Photo: Joe Raedle / Getty Images
The Clermont Police Department (CPD), Florida, announced that a mother was reunited with her daughter, whom she had not seen for 14 years after being reported abducted in 2007.
The Clermont Police Detective Division claimed that he had received a call on September 2, Angelica Vences-Salgado, who informed the authorities that she had been contacted by her daughter Jacqueline hernandez, through a message on Facebook.
Hernández, 19, revealed to his mother that he was in Mexico, and had asked him to meet at The Point of Entry, in Laredo, Texas, on September 10, police said.
The Police Department was in coordination with state and federal agencies prior to the reunion in order to intercept the victim to determine the veracity of Hernández's identity.
As planned, security agents in conjunction with US Border Protection intercepted her at the Laredo border at 4:55 p.m. local time. CNN.
"Based on the documentation provided to these agencies by Angélica, and the Clermont Police Department, they determined that the woman was Jacqueline Hernández, who was abducted in 2007", reads the statement.
The CPD noted that this case was a "Excellent example" of what can happen when agencies are in cooperation.
"They were able to create a force multiplier and help reunite the victim with her mother after 14 years."said Charles Broadway, head of the CPD in a statement.
David pezzutti, Deputy Special Agent in Charge of Orlando Immigration and Customs Enforcement, indicated that "It's a great example of how strong law enforcement partnerships can work to solve problems regardless of complexity or distance.".
Vences Salgado revealed to Fox News How difficult it was for her to spend so much time without her daughter, but now her house is filled with posters and balloons to celebrate her return.
Hernández stressed to the channel that he had had a good childhood, but he always missed his mother.
The reports of Hernández's abduction were reported by the Florida Department of Law Enforcement, reporting that Hernández had been "Allegedly kidnapped by Pablo Hernández, her father", on December 22, 2007.
Given this, an arrest warrant had been issued against her and investigators suspected that she could be taken to Mexico; meanwhile, the Clermont Police is joining forces with him FBI to carry out the arrest of Pablo Hernández.
You may also like:
They found a 3-month-old baby and his 2-year-old sister abandoned in the border river
4-year-old girl in Texas died of COVID-19 after her unvaccinated mother contracted the virus
The moving cry of a soldier after not being able to revive a dog that died during the collapse in Mexico