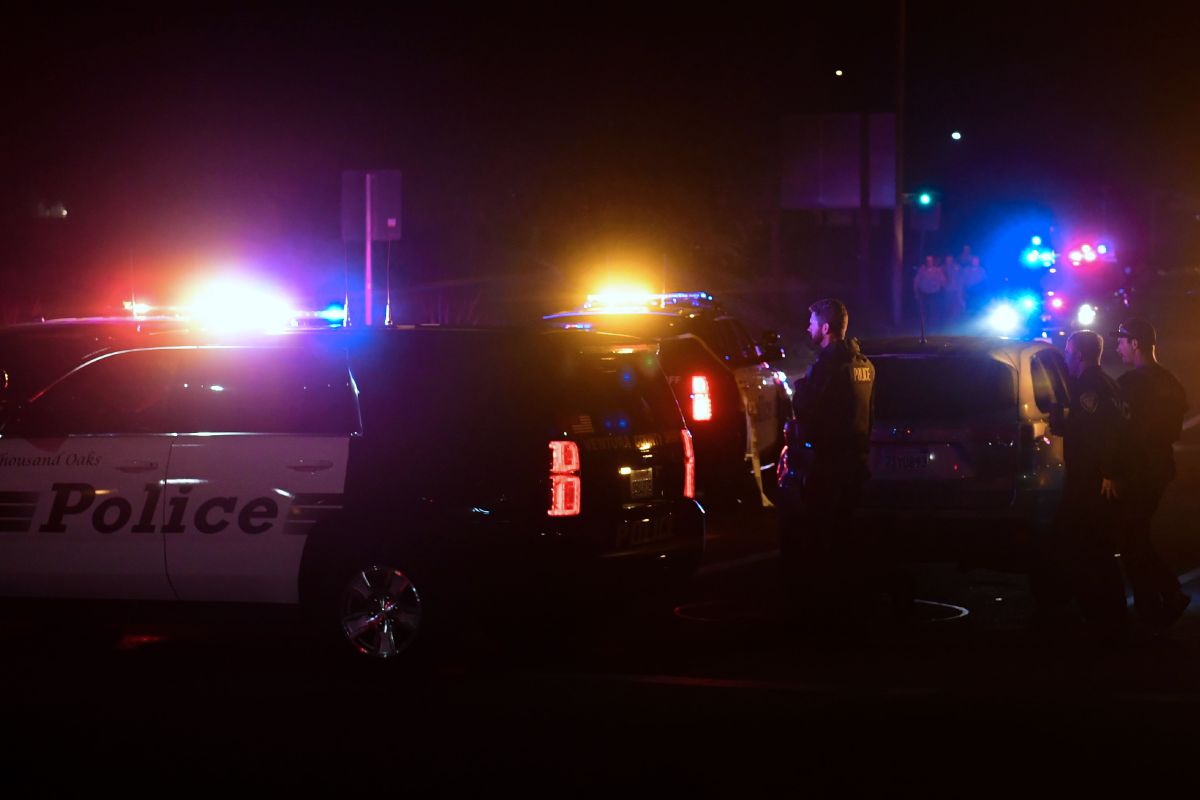 Photo: Frederic J. Brown / AFP / Getty Images
Two former Stockton, California, officers were indicted for their alleged involvement in the beating of a 17-year-old African-American teenager in a 2020 car chase.
Michael Stiles and Omar Villapudua were fired after the Stockton Police Chief declared that after investigations he had concluded that the attitude against the young Devin Carter was "Outside the scope of our policy and training".
Carter had been hit in the face and back after allegedly leading a high-speed chase, an event which was captured on police cameras, but was not disclosed; However, the lawyers of the victim they shared the video on YouTube separately.
"This indictment reminds us all that when the police use illegal force, it undermines the trust of the community."said San Joaquin County District Attorney Tori Verber Salazar in a news conference Friday.
In fact, four agents had been involved in the incident; however, a grand jury had formally indicted two.
Faced with the questioning for only involving two of the four officers, Salazar justified this fact by pointing out that "We presented evidence from the four officers to the grand jury. It is the grand jury that makes the determination", Review KCRA 3.
Following the indictment announcement, Carter and members of his family were present on the steps of the San Joaquin County Superior Court.
Carter criticized the four officers for not being charged and revealed that he still fears for his life. "If they arrest me, will there be retaliation?" He asked. "Four out of four should be prosecuted."
For his part, civil rights attorney John Burris said the two former defendants are expected to eventually face a conviction. "We hope you send a message to the rest of the members of the department", he emphasized.
Devin's father, George carter, expressed how complicated the process has been for his son, and assured that "It will not heal the wounds it has suffered and the life-long trauma it will have"; however, it recognized that these incriminations represent a step in the right direction.
The teenager's parents had previously stressed that police camera footage showed Carter screaming that he was not resisting arrest, but officers continued to kick him and knee him in the neck and head.
At the beginning of 2021 the police forces said in a summary of the incident that the young man was driving a Mercedes erratically and had lost control in a turn, prompting the Stockton Police apply a "PIT" maneuver to end the pursuit, and later the officers would have used force in the arrest process.
As a result, Carter had been temporarily placed in a juvenile detention center on charges of evading and resisting arrest, it reported. NBC News.
The next hearing of the accusation to the agents is scheduled for November 11, amid the uncertainty about what sentences will be requested for Stiles and Villapudua in case they are found guilty.
You may also like:
Balenciaga sells pants that fall below the waist for $ 1,200 and is accused of racism against African Americans
Virginia Governor pardons seven African Americans 70 years after execution
Texas Lieutenant Governor Blamed Unvaccinated African Americans for Increase in COVID Cases in State