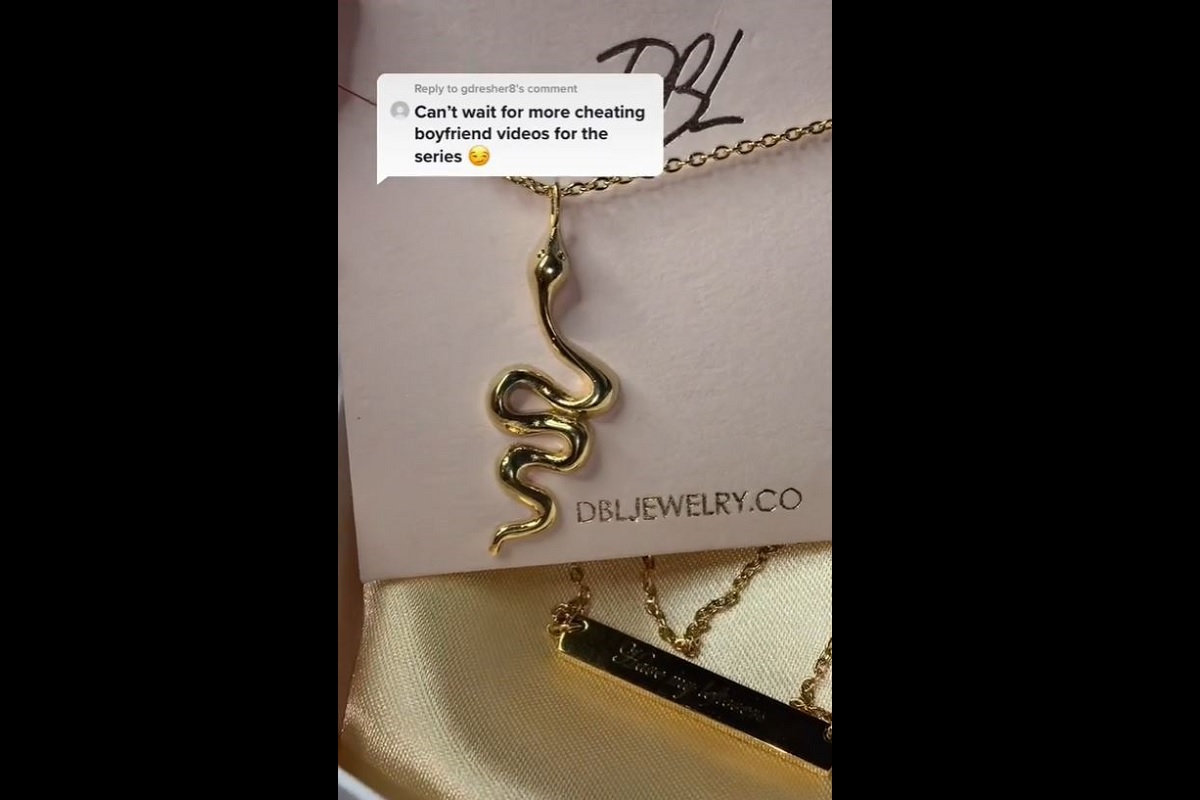 An old friend says, "There is nothing I am more afraid of than a spiteful woman." And the protagonist of this story exemplifies why: The woman found out that her best friend cheated on her with her fiancé and her revenge went viral.
It turns out that upon learning the cruel truth, the woman whose identity was not revealed decided to make uA private order to a jewelry house that sells its creations through TikTok.
In a video, the jeweler Liv portillo In his account @dbljewelry, he showed the note with which his client accompanied her unusual request: "I just found out that my fiancé cheated on me with my best friend. His birthday is July 11 and I'm going to give it to him in front of everyone. I used your card, don't worry. "
The specific order for the jeweler indicated that she should make a necklace with the name of "Valentina" on one side and a short, but lapidary phrase on the other side: "Take my leftovers". And not satisfied with this clear necklace, the angry woman had the figure of a snake made on a separate necklace. In this way "Valentina" would be clear about the message that her friend wanted to give her.
@dbljewelry

Reply to @ gdresher8 the customer orders have too much tea #smallbusiness #jewelry #cheating #relationship #couple #boyfriendcheating #lover

♬ traitor – Olivia Rodrigo
In addition to Valentina's necklace and the snake, in the same video the jeweler Portillo shows other pieces that she has made under her signature.
The video went viral with 1.2 million views and more than 198,000 "likes". "I'd give anything to be a fly on the wall when you give her that necklace"Wrote a user on the famous video network. "I don't understand why people spend money on people they don't like," wrote another. "Damn, I wish we could see his reaction," added a third.
---
It may interest you: