More than 20 members of the Guerreros Unidos Cartel (CGU) were questioned and their lives were taken, members of the paramilitary group called Los Tlacos, headed by Onésimo Marquina Chapa, el Necho, according to a video posted on social networks.
In addition, they accused the new president municipal of Iguala, David Gama Pérez, postulated by the PRI-PRD alliance, of alleged ties to crime.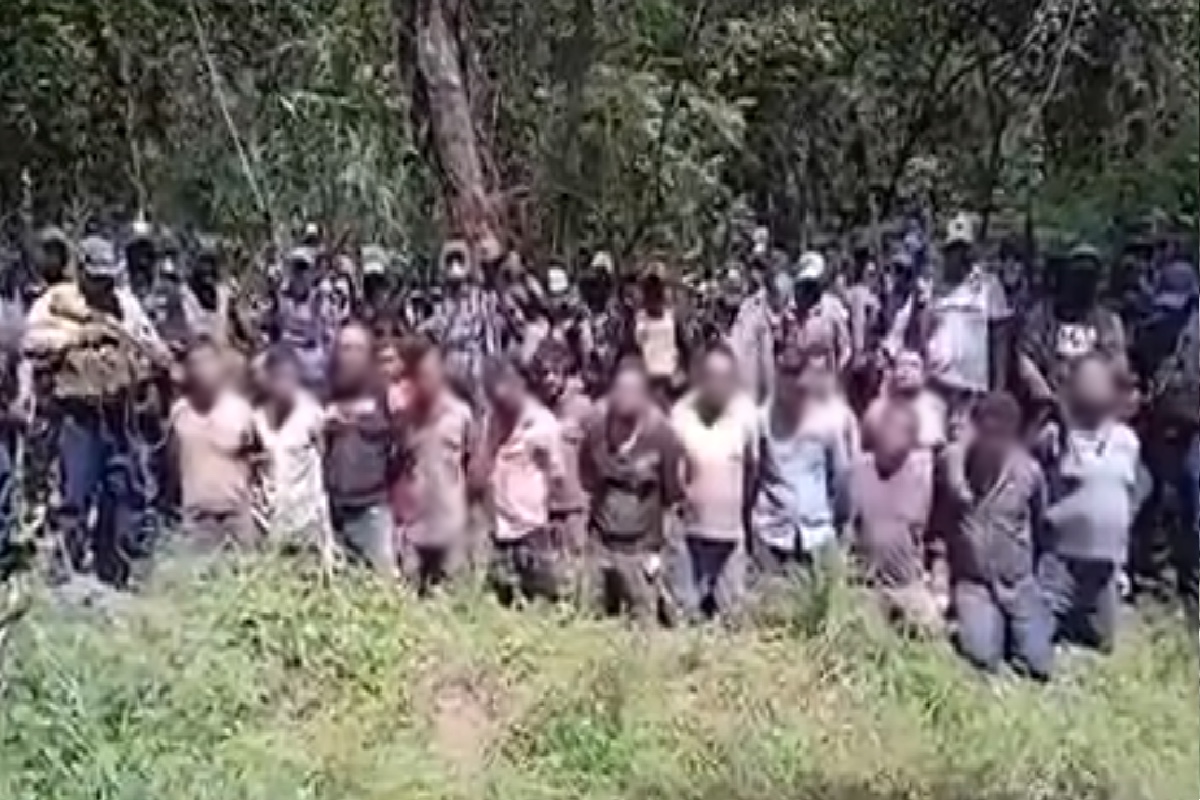 -Read more: VIDEO: Hitmen are filmed when they murder a young girl // Even your children are going to kill CJNG threatens Guatemalan police, video
Even the corpses of four of the The men found each other hours before inside a compact car that the perpetrators left abandoned in front of a building which was used as a tent for Gama Pérez, located on Agustín Melgar street in the Río Balsas neighborhood, in Iguala.
After that, a video in social networks where a score of men are observed, all kneeling, with visible signs of torture and subjected by armed subjects.
In the clip you hear the distorted voice of a man who accuses them of belonging to the band called La Bandera, a faction of the criminal group Guerrero Unidos, led by Jesús Brito alias el Marranero; Héctor Rodríguez Uriostegui, wings the Colín, and Juan Carlos Flores Ascencio alias La Beba, all key characters in the Ayotzinapa case.
"People of equal, here are all those who extorted and who were killing innocent people and women. The garbage that terrorized this beautiful city, we told them, and the time has come: this square already has an owner, "says the person speaking in the video.
Then, one by one, the subjugated men are interrogated. They all identify themselves by name and in the service of Chucho Brito, whom they refer to as the Patron., and they confess to being hitmen, extortionists and selling drugs in the towns of Iguala, Tepecoacuilco and Huitzuco, as well as inside the Tuxpan prison, and admit to being responsible for the transfer of drugs to the United States.
They even define Chucho Brito, alias el Marranero, as "The one who has the line" with the authorities of the Iguala city council, and to benefit through the construction of public works in the city, where seven years ago Guerreros Unidos and authorities disappeared the 43 normalistas from Ayotzinapa.
So far only four of the more than 20 men seen in the video have appeared, and the authorities have not commented on the matter.
The paramilitary group of Los Tlacos, has its stronghold in the town of Tlacotepec, located in the Sierra area of ​​the state of Guerrero, in southern Mexico.
-You may also like:
· Porn actress reveals extreme sexual tastes of Chapo Guzmán's children // VIDEO: CJNG dismembers a woman alive
· El Kalimba, whipped women and ended up dismembered // "I am the general's people," shouted H2, a dejected drug leader
· VIDEO: They kill a narcocorrido singer with 100 bullets; that's how it remained // The actor who gave life to Gohan in Dragon Ball is shot to death




Source-laopinion.com