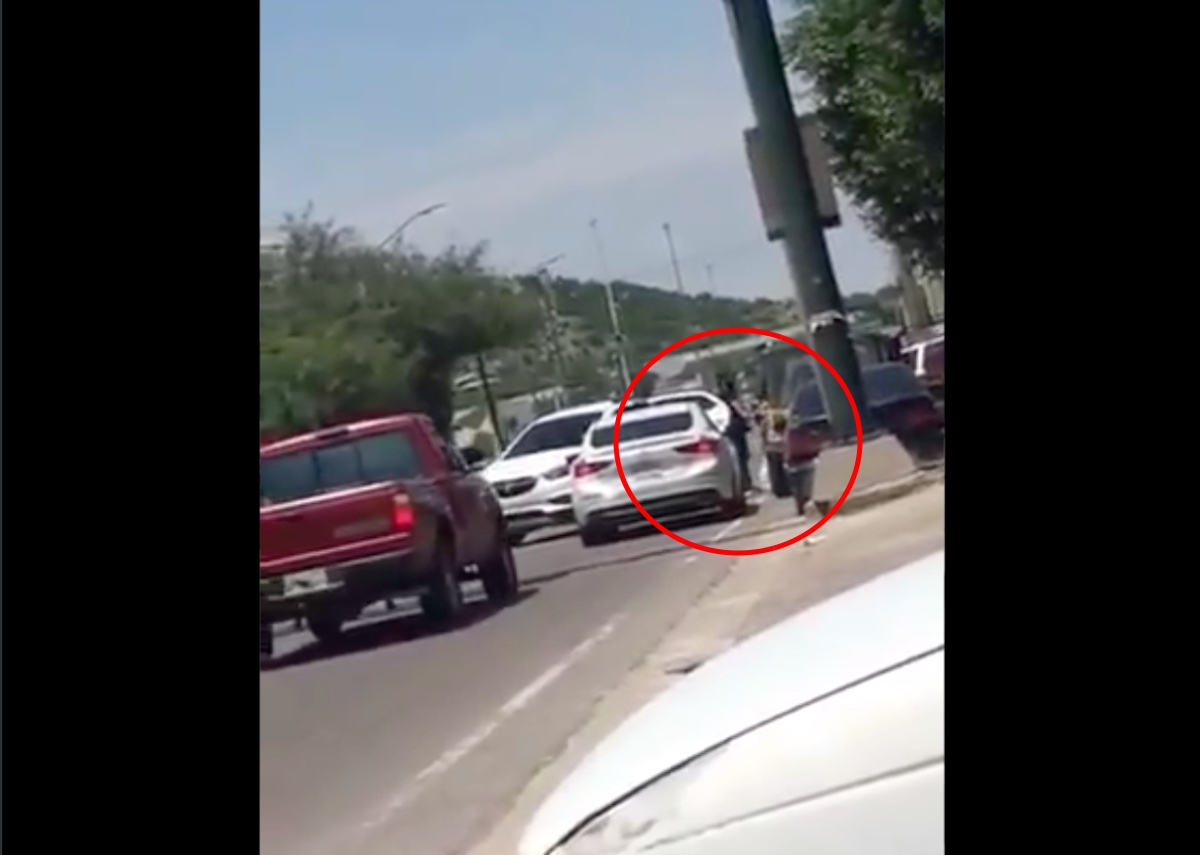 Photo: Video Capture Calvarie_Locus / Courtesy
A man was shot to death in broad daylight in Hermosillo, capital of the Mexican border state of Sonora, an area where a criminal cell close to the Sinaloa Cartel (CDS) specifically toos Chapitos, sons of Joaquín "el Chapo" Guzmán, known as the Salazars, has its center of operations.
The crime occurred in Periférico Sur, between Calle De Los Vaqueros and De Los Choferes de la Colonia Y Griega after armed individuals tried to deprive their victim of his liberty, but in the end they simply shot him.
#Beautiful #Sonora VIDEO

Executed with bullets in Periférico sur between De los Vaqueros and De los Choferes streets pic.twitter.com/RObf4uYYlm

– DEATH x GLORIOUSDEAD69 (@Calvarie_Locus) August 6, 2021
Read more: Chapito sends a message to AMLO and treacherous // VIDEO: Narcos persecute people who cross the US-Mexico border // Emma, ​​La Catrina and La Cholita, dead or in jail that's how the narco women ended up // Photos of the dead Chinese Anthrax in the morgue // VIDEO: Hitmen are filmed while murdering a young girl // Porn actress reveals the extreme sexual tastes of El Chapo's children
Although witnesses to what happened called the emergency services, when they reached the public highway the victim no longer had vital signs, so the scene was cordoned off to collect evidence in the area and then take the body to the local morgue where he They applied the tests dictated by Mexican law and tried to identify him, since at the time he was picked up he was unknown.
According to local media, there are several versions of what happened, one of them indicates that the man was approached by a group of individuals who tried to get him into a vehicle, but he refused and managed to get away from them, for which he was attacked. gunshots.
Once shot by the attackers, they boarded the unit again and fled
-You may also like:
VIDEO: Hitmen are filmed while murdering a young girl
El Kalimba, the criminal who beat women and ended up dismembered
· Hitmen hang entire family; girl among the victims // VIDEO: CJNG dismembers woman alive
Narcos threaten doctors for coronavirus // Porn actress reveals the extreme sexual tastes of El Chapo's children
The actor who gave life to Gohan in Dragon Ball is shot to death
· VIDEO: They kill a narcocorrido singer with 100 bullets; that's how his truck was
VIDEO: The last moments of the CJNG's Catrina, she had a gunshot wound to her neck