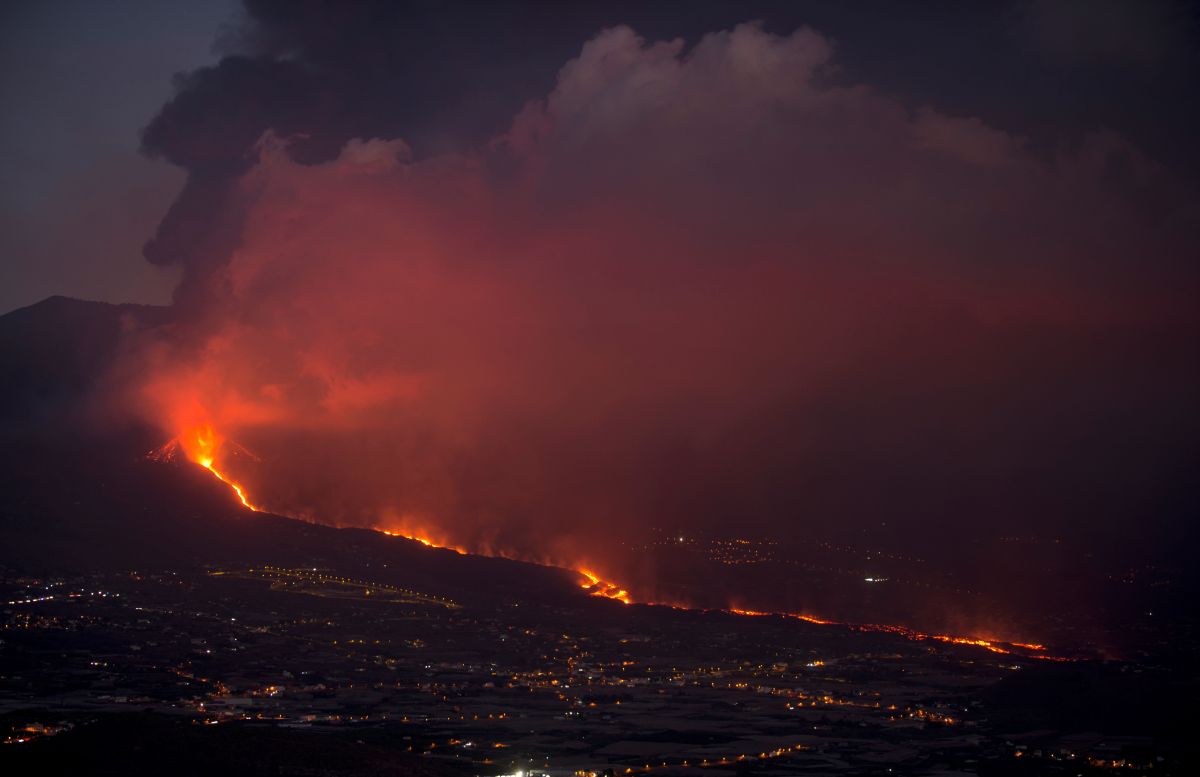 Photo: JORGE GUERRERO / Getty Images
Unpublished images captured by a drone on top of the Cumbre Vieja volcano, in La Palma, Spain, were shared on Tuesday by the Spanish authorities. The volcano has been erupting for almost three weeks and the lava has already consumed hundreds of homes and created a delta of more than 30 hectares in the Atlantic.
During the last days, seismic activity below the volcano has been below the levels recorded on September 18 when it erupted. However, experts indicate that it will be a long time before lava stops coming out from the Cumbre Vieja.
Recently one of the cones at the top of the volcano broke and created a new wash, but this was joined with the initial and so far it has not been widened. In addition, the delta created by the contact between the lava and the sea has grown continuously since then. It currently measures more than 30 hectares and continues to grow, modifying the outline and adding terrain to the island.
A week ago, the President of the Government of Spain, Pedro Sánchez, announced the approval of more than 200 million euros to rebuild the island once the eruption is over.
According to the Copernicus satellite, approximately 1,000 structures between homes and buildings have been destroyed by the lava from Cumbre Vieja. However, there have been no injuries or deaths to date.
Read also:


Source-laopinion.com