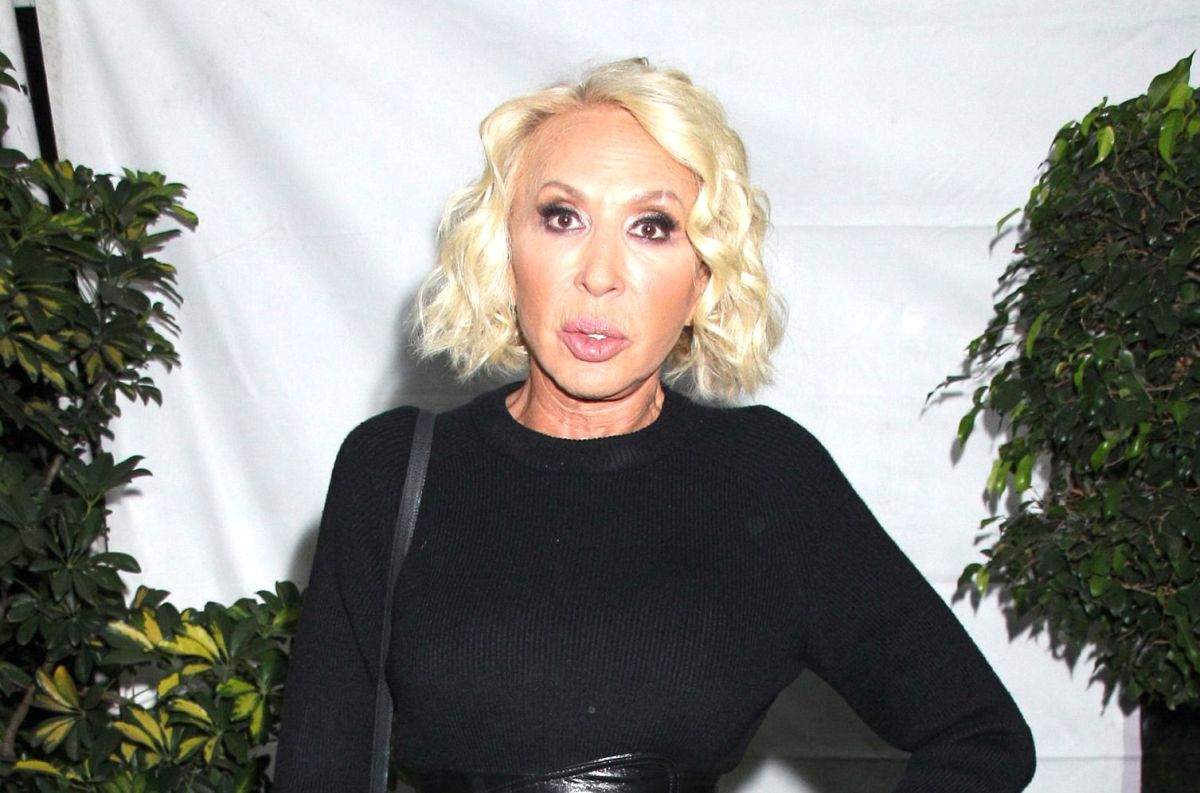 To the controversial Peruvian, Laura bozzo It is raining hard and thick, and it is that The driver remains a fugitive from Mexican justice after an arrest warrant was issued due to the crime of tax evasion in MexicoBut now you have one more earring to worry about.
Turns out that The so-called "Miss Laura" has not paid taxes in the United States either, so she would also get into legal problems in this country, and despite being disappeared, she will not be able to flee to Miami as some rumors suggested.
During the transmission of the Telemundo program "Suelta la Sopa" a document was shown in which it is reported that Alejandra de la Fuente, daughter of the Peruvian presenter, has a tax debt of 300 thousand dollars in the United States.
YOU MAY ALSO BE INTERESTED: VIDEO: Laura Bozzo is caught in Acapulco eating quietly in a restaurant
According to the hosts of the broadcast of the sister network of NBC, this amount refers to the years 2011 and 2012, when Bozzo left TV Azteca to go to Televisa with a millionaire contract.
With this background, It is speculated that the presenter was able to give her daughter a lot of money at that time and now she would not have the economic possibility to pay the US authorities the aforementioned amount.
It should be noted that Alejandra has been missing from social networks for months, because on Instagram her last publication was made on May 15. On the other hand, Speculation about the possible whereabouts of Laura Bozzo continue in Mexico, as she was captured by "Gossip no like" eating at a restaurant in the port of Acapulco. The drivers of the program "Hoy" assured that the Peruvian is selling several of her belongings.
The last time that Laura Bozzo was surprised at a public event during the celebration for the tenth anniversary of Galilea Montijo. The party was held in the beautiful port of Acapulco. Since then, the Peruvian has been away from the entertainment media because she has not granted any interviews.
According to the reports, Galilea Montijo, presenter of San Ángel, told Laura Bozzo that she has her for whatever she needs, but so far she has not received a response.
At the time, Galilea Montijo and Laura Bozzo staged a strong rivalry through the corridors of Televisa, since apparently they could not be seen even in painting. Everything indicates that this has been left behind for a few months.
Galilea and Laura coincided in the first season of Las Estrellas Bailan en Hoy and from that moment on they have an excellent friendship that continues to be quite firm.