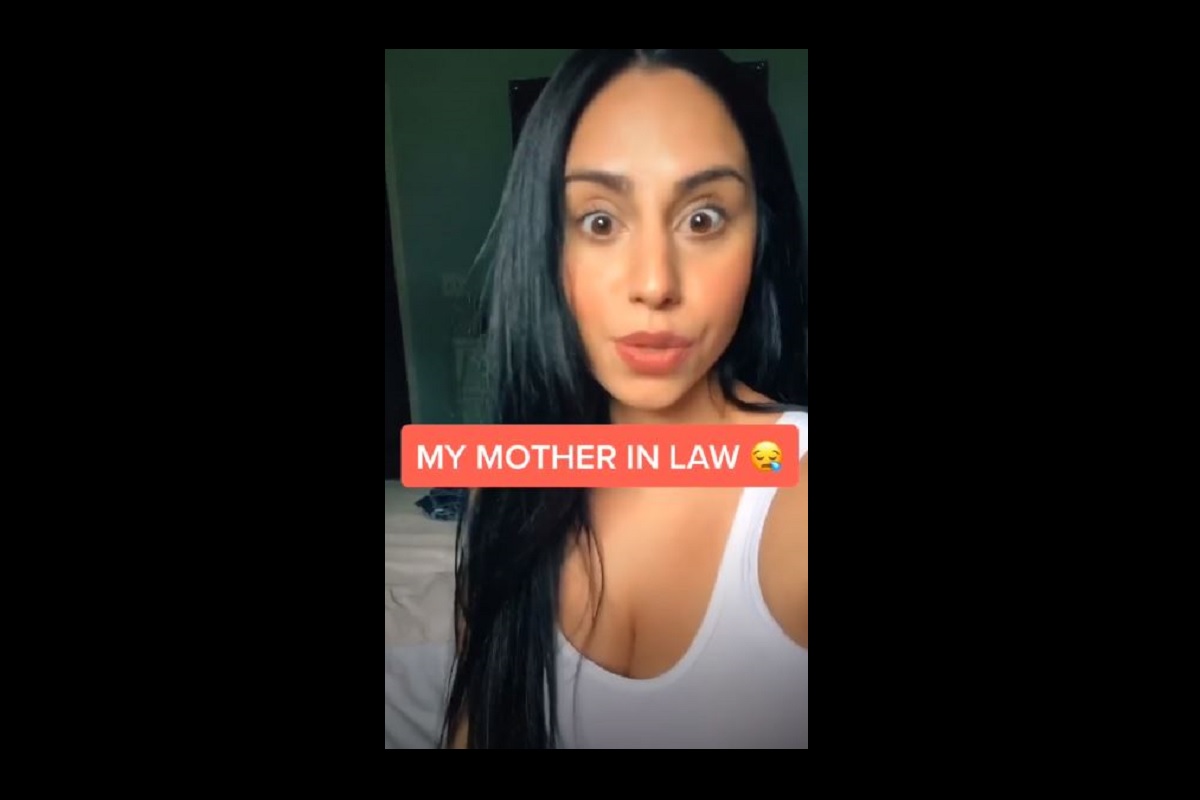 In the matter of mothers-in-law, the universe is diverse, without a doubt. There are understanding, disinterested, intrusive, distant, aggressive and with many other characteristics. But the mother-in-law in this story did not keep her comments to a moment as special for a woman as the weeks after having a child. "My mother-in-law told me 'you are very fat' after giving birth to my baby", reported a TikTok user identified as Idalis Lake.
Socially, the pressure on women to maintain an image or regain their silhouette after pregnancy is so great that it can be another cause of stress that adds to the exhaustion and tension of taking care of a newborn, especially if it involves of the first baby.
"For all those who have absolutely horrible mothers-in-law, mine has just arrived. Guess what he told me "and then repeat in Spanish the phrase the woman said to him:" Wow! You are very fat ". Later Idalis appears in the video holding her baby to express: "I had a baby less than two months ago and I look fine. Wich is your excuse?"
@idalislago

mother in law called me fat today 🤦🏻‍♀️ #fyp #foryoupage #foryou #momsoftiktok #viral #motherinlaw

♬ original sound – Idalis Lago
Immediately, TikTok users expressed their comments about the verbal aggression that the girl received from her partner's mother. "My mother-in-law did the same and my answer was: 'Yes, and your son likes me better'. He said: 'Of course I do and stop fucking,' "said one user.
"Wow, I'm glad mine isn't in our lives. He does not care about the son, much less the grandchildren and I, the daughter-in-law, "wrote another. "OMG, you do look super pretty. I can imagine if he saw me, "added a third. "I remember when my ex-mother-in-law told me 6 years ago: 'You are pretty but your body does not help you at all '"Said one more.
The truth is the changes that pregnancy brings and the process of giving birth to women's bodies, constitute a stage that does not always correspond to the photographic images of women happy about the arrival of a baby: for some women it can be a difficult stage to overcome, especially if they are affected by postpartum depression, family pressure or natural stress to receive a new baby at home.
Now, if you want to know what the experts say about gaining weight during pregnancy, check here how many kilos it is normal to gain during pregnancy.