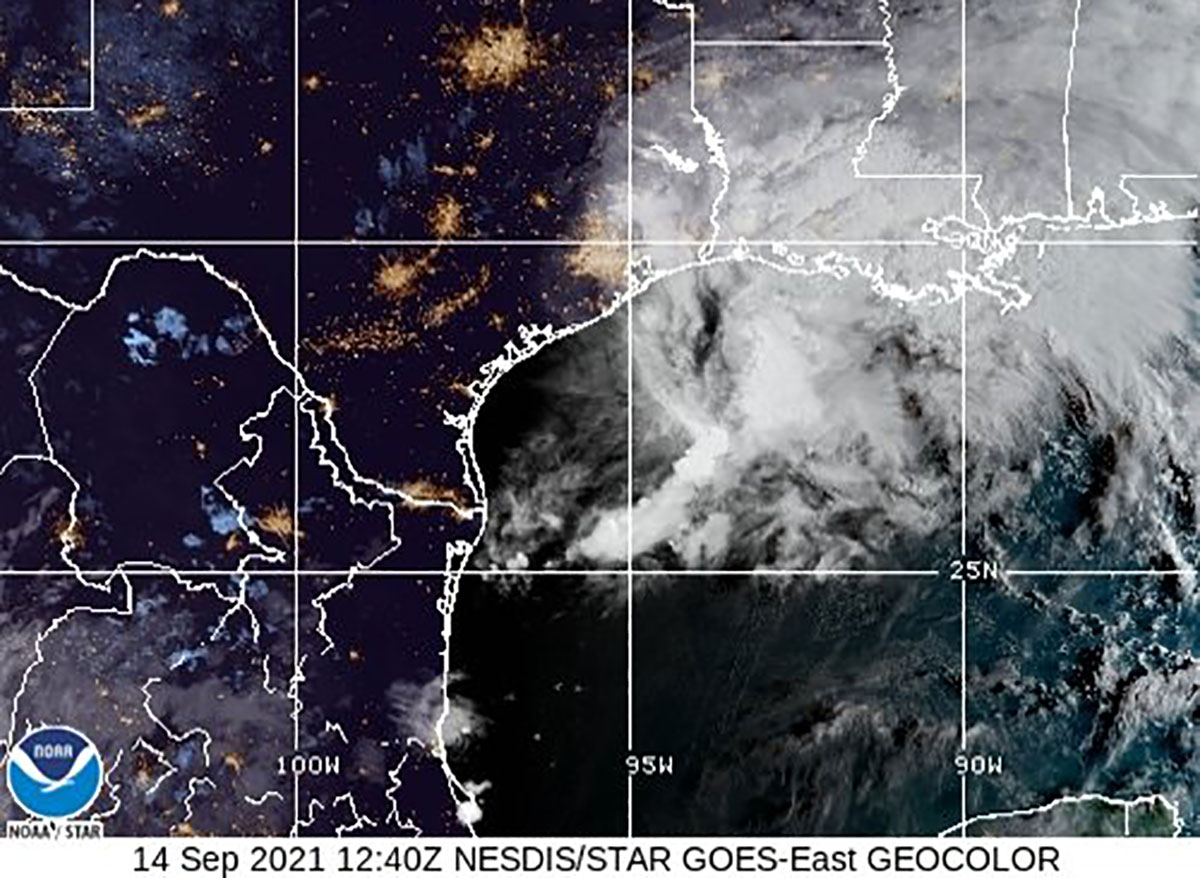 Photo: Twitter @NHC_Atlantic / copyright
Nicholas downgraded to a tropical storm after making landfall in Texas as a Category 1 hurricane, reported the National Hurricane Center (CNH).
It was at 01:00 local time on Tuesday (06:00 GMT) that Nicholas made landfall off the Texas coast, in the Gulf of Mexico, as a Category 1 hurricane.
Nicholas's eye was located 30 kilometers northeast of Matagorda and about 25 miles from Freeport, while continuing its movement at about 10 miles per hour.
After making landfall and degrading to a tropical storm, storm surge warning was suspended from Port Aransas to Port O'Connor, including Aransas Bay and San Antonio Bay, although the CNH maintained the warning of heavy rains, strong winds with storm surge with maximum sustained winds of 120 kilometers per hour.
The warning about the risk of dangerous flash floods continues in parts of Texas and Louisiana, and to a lesser extent in Mississippi and Alabama.
In some places, flooding in homes and businesses, as well as falling trees by the strong winds of the tropical storm.
The forecast of the National Hurricane Center maintains that there will be in addition to heavy rains and strong winds, water level rises in areas of the central and north coast of Texas, an area used to the impact of storms.
"Nicholas crawling into the greater Houston area. Life-threatening flash floods are expected across the Deep South in the coming days, "reads one of the latest NHC reports.
Early this morning more than 200,000 Texas homes, offices and businesses were without power, most of them in the greater Houston area.
In neighboring Louisiana, which is still affected by the passage of Hurricane Ida in August and with its soils saturated with water, there were almost 100,000 customers without electricity supply, according to the information of the distribution companies.
It may interest you:
VIDEO: Mexican sailor cries after trying to save the life of a puppy rescued from the collapse of the hill in Mexico
· VIDEO: Flashes in the sky and panic in the heights; This is how the 7.1-degree earthquake was experienced in Mexico
VIDEO: Historical rains in Mexico leave more than a dozen deaths and severe damages