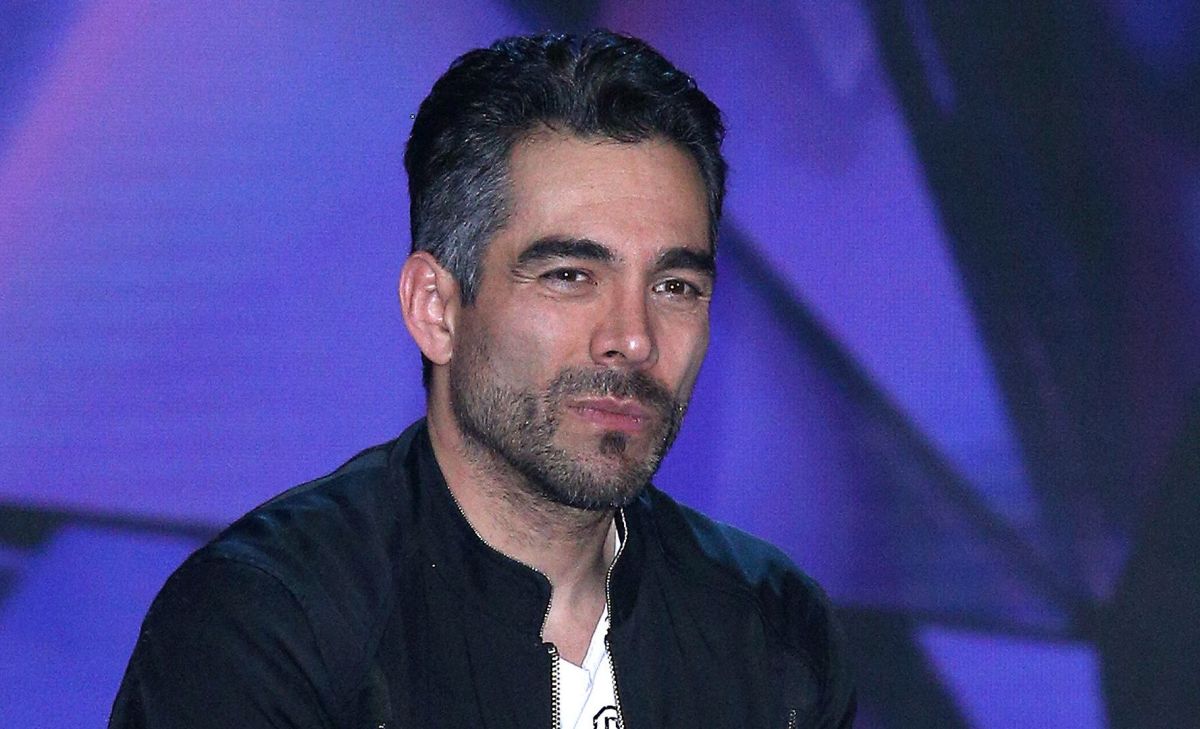 If the career of an actor is complicated, that of a comedian is usually a little more complicated, since there are many stereotypes around them that pigeonhole them and that do not let them explore other areas, a situation that at some point happened to the presenter, too. Omar chaparro.
YOU MAY ALSO BE INTERESTED: VIDEO: Irma Dorantes, Pedro Infante's widow, criticizes Omar Chaparro for trying to imitate him
And is that the former driver of "No Manches" and "Sabadazo" revealed in an interview with the famous Yordi Pink that in his life he has had very complicated moments, one of them without a doubt was the one that happened to him when he left the renowned reality show, "Big Brother VIP", where he managed to be the winner, leaving figures such as Lorena Herrera or Roberto Palazuelos along the way. .
Later he was required to be the patiño of Eugenio Derbez in the 2006 World Cup in Germany, where his situation became dire because his plans were not being carried out as he expected, as he says they were very dark moments for him in his professional career.
"I suffered a period of great depression in 2006. In that year I went to do the World Cup with Televisa Deportes in Germany, I went with Eugenio Derbez and there the depression hit me very hard. The sections were always 'Humor with Eugenio Derbez' and no one mentioned Omar Chaparro. I became horribly depressed, I felt that my career had ended there, I believed that what was next was to die and I remember that I did see a curtain rod and I thought about hanging myself ".
The Chihuahua native was so emotionally ill to the point that he was overwhelmed while they were part of this event in which the Mexican National Team remained in the round of 16, which ended up almost getting caught with a producer who did not want to support him to be able to have enough participations with Eugenio Derbez in each World Cup broadcast.
YOU MAY ALSO BE INTERESTED: Omar Chaparro had to sell his house in Los Angeles thanks to the pandemic: "It's very expensive"
"In Germany I got full of pimples and pimples because of that, one night there I got drunk with sadness. I insist, everything was 'Eugenio Derbez' and I told Javier Alarcón to also say my name, but no one peeled me. The producer of Televisa grabbed me viciously, I woke up at 3 in the morning, I arrived with my learned monologue and I preferred that Eugenio do it alone. Imagine that for two months in Germany, alone in a room and depressed ".
Omar was part of Televisa Deportes not only in that World Cup fair, but was also requested to do comedy for the same company at the Olympic Games in Athens 2004 and Beijing 2008, to later devote himself to conducting and acting fully, being part of various entertainment programs, as well as romantic comedy tapes.


Source-laopinion.com