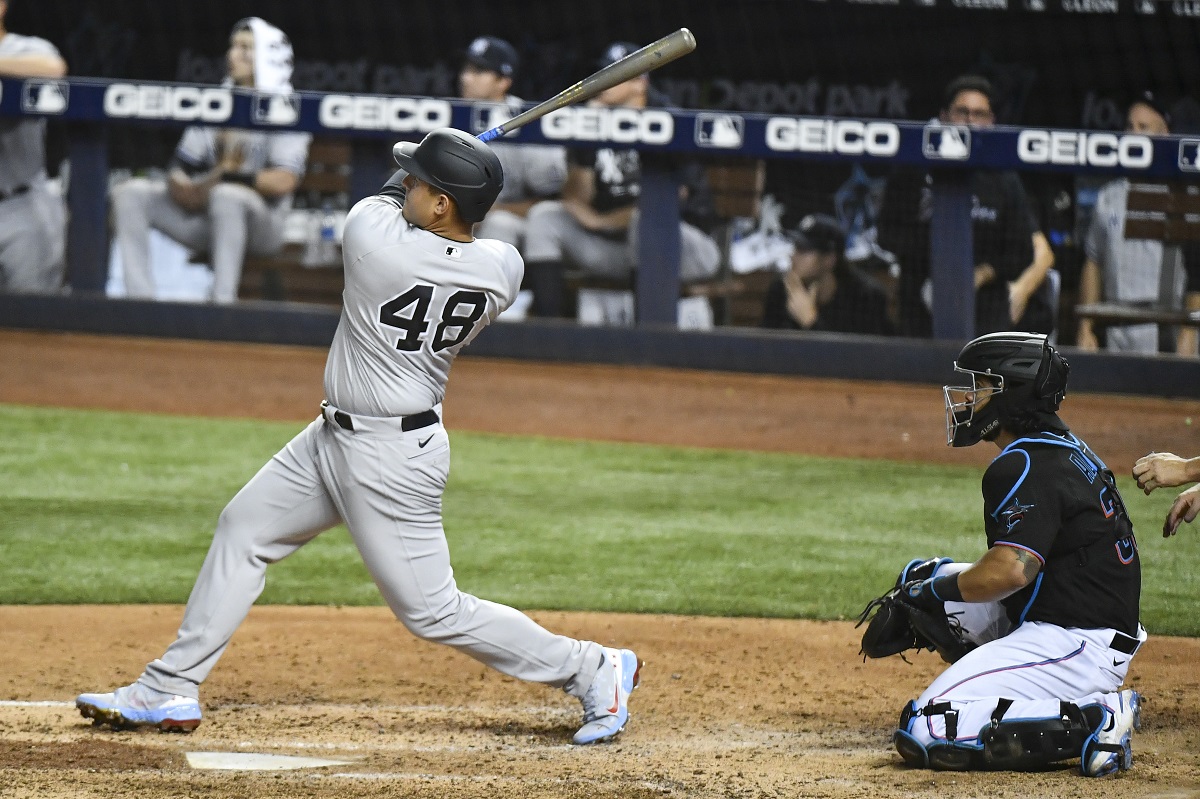 With power and opportunism he presented himself Anthony Rizzo as the brand new reinforcement of New York Yankees to go in search of the playoffs in this 2021. A home run by the player who came from Chicago Cubs led the New Yorkers to triumph over Miami Marlis 3 runs to 1.
Rizzo lined up as fourth slugger and first baseman. While Joey Gallo, the other reinforcement, was second bat and right field. A spicier lineup with well-known bats from Torres, Judge, Stanton and Odor.
Everything was quiet, no damage was done in Miami's IoanDepot park. Starters Zach Thompson and Jameson Taillon were tied on the mound. However, Rizzo had other plans on his debut.
In the top of the sixth inning Rizzo caught Thompson's pitch going 90.6 mph and returned it 449 feet from home plate. It was the first race of the night and the first joy of the tall shoveller.
The best in the Rizz. pic.twitter.com/ACO6LKcOVy

– New York Yankees (@Yankees) July 31, 2021
Then in the top of the eighth, Venezuelan Rougned Odor appeared at bat to extend the gap 3-0. He singled down the middle of the field and drove in Judge and Rizzo.
Odor drives in ✌️ more. pic.twitter.com/yyjnjED1qi

– New York Yankees (@Yankees) July 31, 2021
The only line of the locals came by selection play in the bottom of the eighth. Anderson hit into a double play and Jazz Chisholm scored.
Now the Yankees have a record of 54 wins and 48 losses.
Read also: Gerard Piqué on Messi and continuity in Barcelona: "I hope he is convinced"